Ask the Expert 2022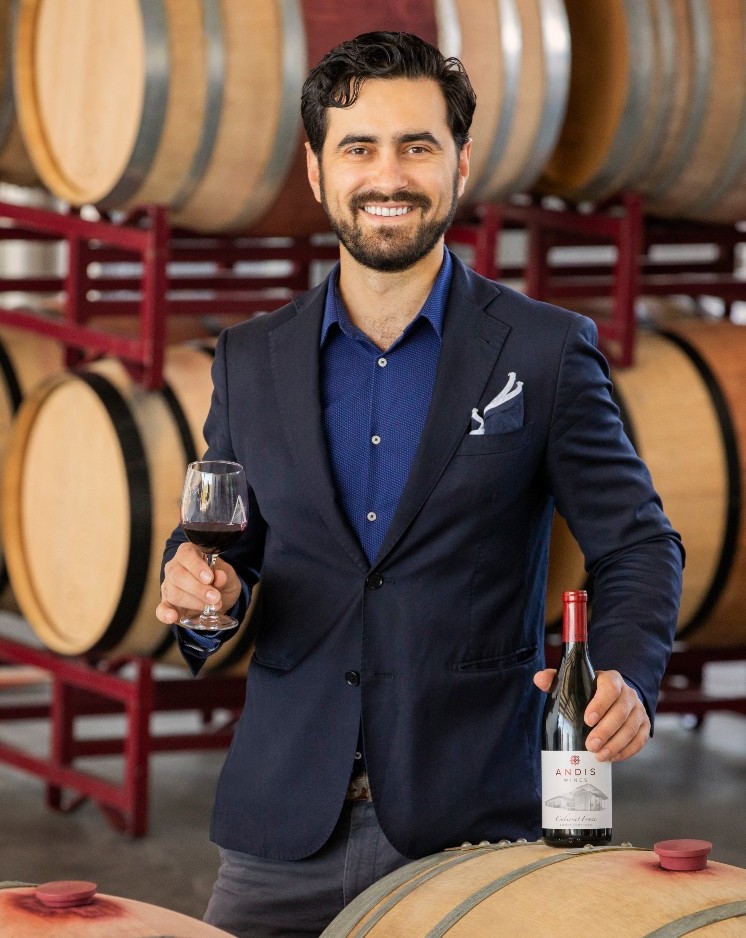 Besmir "Lorenzo" Muslia
Andis Wines
Lorenzo grew up in Italy traveling around the wine region of Tuscany. He gained his certificate from the Italian Sommelier Association, became the owner of a top-rated restaurant in Florence, and is now a partner in Andis Wines, where he is heavily involved in the winemaking.
How did you discover Andis and the Sierra foothills?
After our daughter was born, my wife and I moved to Sacramento. At a wine bar, I met local restaurateur Aziz Bellarbi-Salah, who was opening a French restaurant. He opened a bottle of 2012 Andis Cabernet Franc, and I was so impressed with the wine, I asked him, "Where is Amador County?" The next day I drove out to Amador. The rolling hills covered with vineyards reminded me of Tuscany. That drive changed my life forever. A few years later, I was promoted to national sales manager and partner at Andis Wines.
What makes you proud to be part of Andis Wines?
First, our team. It's one of the best in the region, from the winemaking team led by renowned winemaker and consultant Philippe Melka, to the hospitality crew that generates remembrances for all of our visitors. Then our wines. I wouldn't be here otherwise. The perfect sentence to describe them would be "varietally correct with a sense of place." And lastly, our members. They keep us alive and support us every day. If not for them, we wouldn't be here.
What are your favorite wines at Andis?
Cabernet Franc is still my favorite since it's the reason I found Andis in the first place. Barbera is what makes me feel like I am still in Italy. The Painted Fields Cuvée Blanc white blend of Vermentino and Semillon is my summer joy. If you went to my house right now, I guarantee that our Painted Fields Curse of Knowledge red blend of Cabernet Sauvignon and Cabernet Franc would be open on the kitchen counter. It's a perfectly balanced and elegant wine that should always be in your glass!
11000 Shenandoah Blvd. Plymouth. 209-245-6177. andiswines.com