Ask the Expert 2022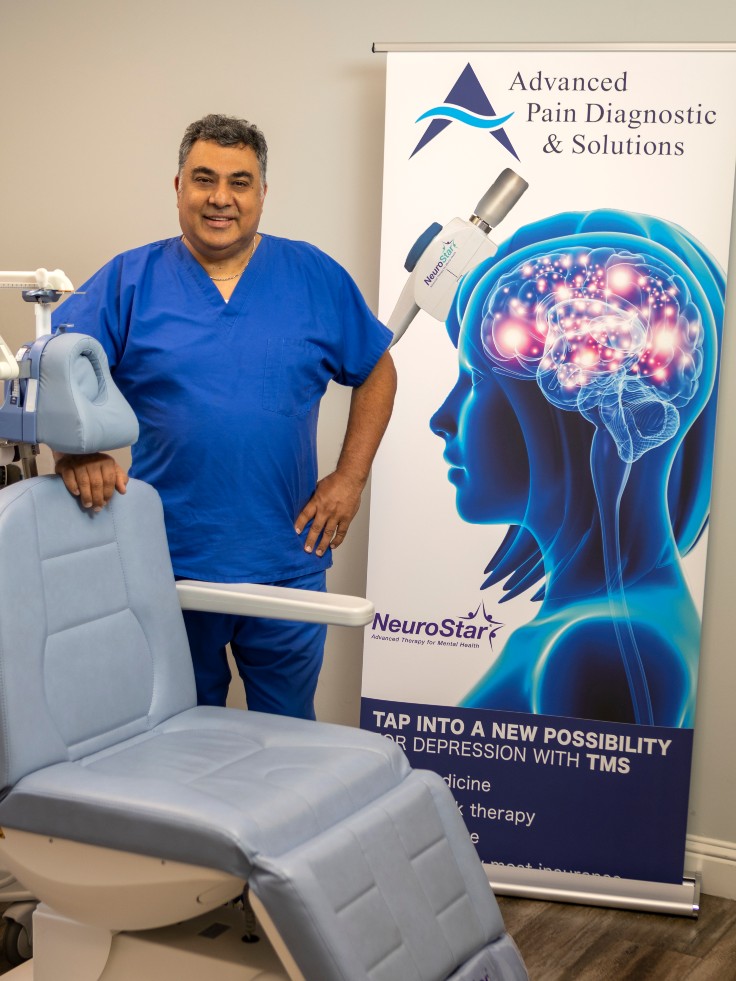 Kayvan Haddadan, M.D.
Advanced Pain Diagnostic & Solutions
Kayvan Haddadan, M.D., is board certified in pain medicine, physical medicine and rehabilitation. As the founder, CEO and medical director of Advanced Pain Diagnostic & Solutions (APDSS), he ensures that his patients receive the very best care by taking a comprehensive approach to pain. He understands that pain can be psychological as well as a physiological response and strives to provide his patients with minimally invasive, comprehensive options. Furthermore, APDSS offers a breakthrough depression treatment that provides a safe and effective non-drug therapy for people suffering from major depressive disorder (MDD).
Why did you decide to offer therapy for depression?
Depression and chronic pain share some of the same neurotransmitters and nerve pathways in the brain and spinal cord. The impact of chronic pain on a person's life also contributes to depression. It can force you to struggle with tremendous losses such as a lack of exercise, sleep, social network, sexual relationships and even a job. These losses can contribute to depression in people who are vulnerable to clinical depression. This then magnifies the pain and reduces your ability to live with it.
What is NeuroStar TMS?
Transcranial Magnetic Stimulation therapy is a non-drug treatment for depression. It is a safe, effective treatment for MDD without the side effects of medication. NeuroStar TMS is covered by most insurance companies, including Medicare and Tricare.
How does NeuroStar TMS work?
It uses an MRI-strength magnet to stimulate areas of the brain that are underactive in depression. The magnetic field produces an electric current in the brain that stimulates the brain cells. NeuroStar TMS is not a medication, and it does not have the systemic side effects commonly associated with antidepressant medications. Contact us to find out more about our services.
Visit neurostar.com for indications for use and safety information.
729 Sunrise Ave. Roseville. 916-953-7565. advancedtmstherapy.com tms@apdss.com