Ask the Expert – Health & Wellness 2023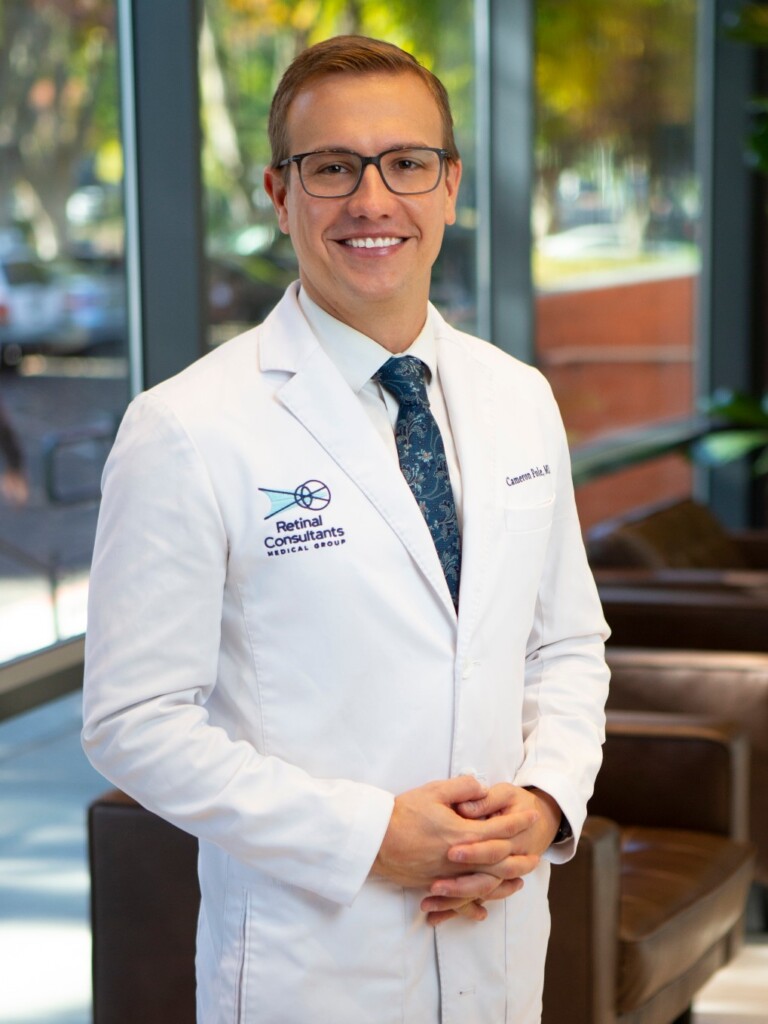 Cameron Pole, M.D.
Retinal Consultants Medical Group
Dr. Cameron Pole is Retinal Consultants' newest addition, joining the practice in September 2022 after completing his retina fellowship at the Roski Eye Institute at the University of Southern California. Dr. Pole is an expert in the management of macular degeneration, diabetic retinopathy, retinal detachments and many other medical and surgical diseases of the eye.
What is a retina specialist?
A retina specialist is a specialized eye doctor and surgeon who treats the back part of the eye. The retina is the light-sensitive tissue that acts as the eye's "camera film."
Why did you become a retina specialist?
I wanted to become a retina specialist because of the huge variety of diseases that can affect the retina, the amazing technology that has been developed to diagnose and treat these conditions, and the types of incredible patients we treat. The retina is affected in many conditions that people wouldn't expect, like diabetes, lupus, certain cancers and even arthritis. Our patients often have seen many other doctors and have had complications from other issues, and they are incredibly appreciative and really make our time in the clinic a joy.
How do you approach patients with age-related macular degeneration (AMD)?
Because macular degeneration is an extremely variable condition and can affect both eyes differently, I like to employ a tailored treatment plan for each patient and each eye. For the "dry" type of AMD, we currently only have vitamin formulations to slow the rate, although there are treatments on the horizon. If the dry type becomes "wet," we have very effective injections for this. Because of the need for frequent visits, I talk with the patient and make a plan based on treatment algorithms from drug studies, the patient's personal level of vision, logistical issues, and the most recent scientific advancements.
Retinal Consultants Medical Group has 11 locations across Northern California. Visit retinalmd.com for more info.