Ask the Expert – Health & Wellness 2023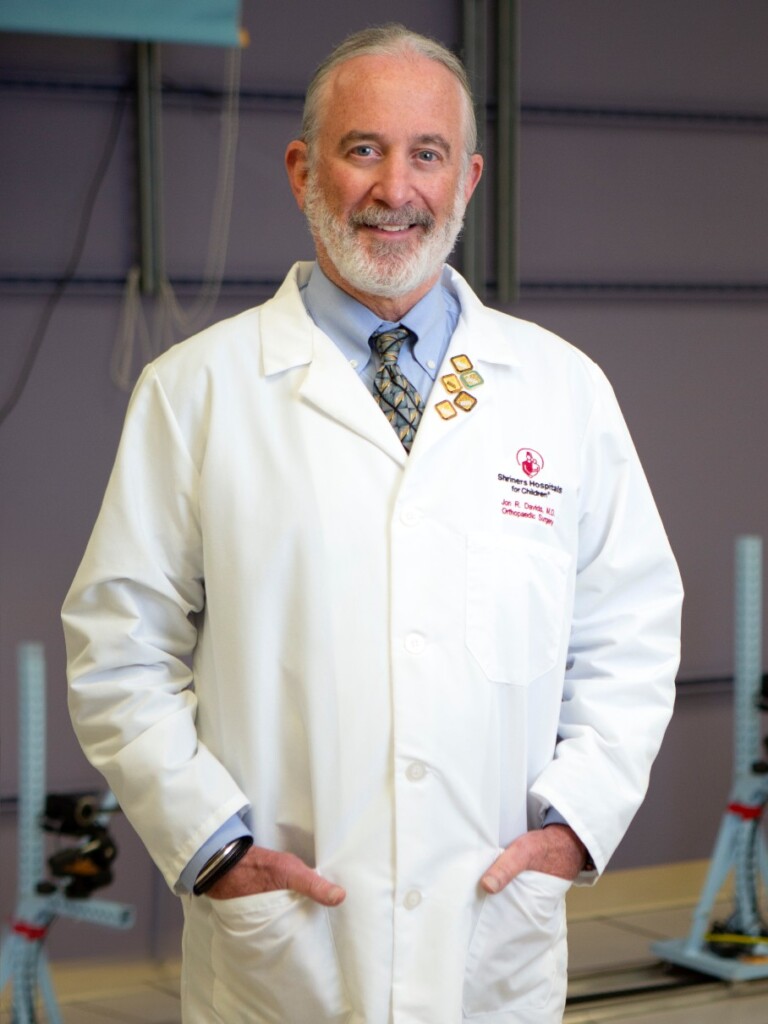 Jon Davids, M.D.
Shriners Children's Northern California
In California, only a handful of hospitals have a motion analysis center. Shriners Children's Northern California is one of them. Motion centers use video cameras, pressure plates and specialized instruments to measure body alignment and movement while walking. These data are fed into a very advanced computer system to record movement in extremely precise ways, and are used for many types of movement disorders and musculoskeletal problems. Meet Dr. Jon Davids, the medical director of the laboratory.
Video motion analysis seems more engineering than medicine. What about it drew your attention?
It's applied engineering and that's exactly what captured my interest. Orthopedists need to understand how people walk, and it was intriguing that we could actually measure it and understand it at a much higher degree than we could from just watching with the naked eye.
Can you give me an example of a movement problem that motion analysis picks up on?
Before motion analysis, we would watch a child with cerebral palsy walk and we thought that their hip adductor muscles were tight, causing the gait deviation. Unfortunately, when we operated on those muscles, it didn't correct the gait deviation. But when we moved from a single-plane visual analysis to the three-plane analysis utilizing the computer, we realized the deviation was not due to tight muscles, but rather rotation of the femur bone. Now when we surgically correct that femoral rotation the gait deviation will resolve.
Is this only for patients with very complex gait and movement disorders? 
We use it here for any child who is having any type of intervention to improve the way they walk. That includes cerebral palsy, spina bifida, spinal cord injury, scoliosis, sports injuries and a variety of other disorders. In adult medicine, it has been used to study individuals who have arthritis at the hip and the knee—looking at different designs of joint replacements—as well as in trauma settings and for sports injuries.
2425 Stockton Blvd. Sacramento. 916-453-2191. shrinerschildrens.org/sacramento