Ask the Expert 2022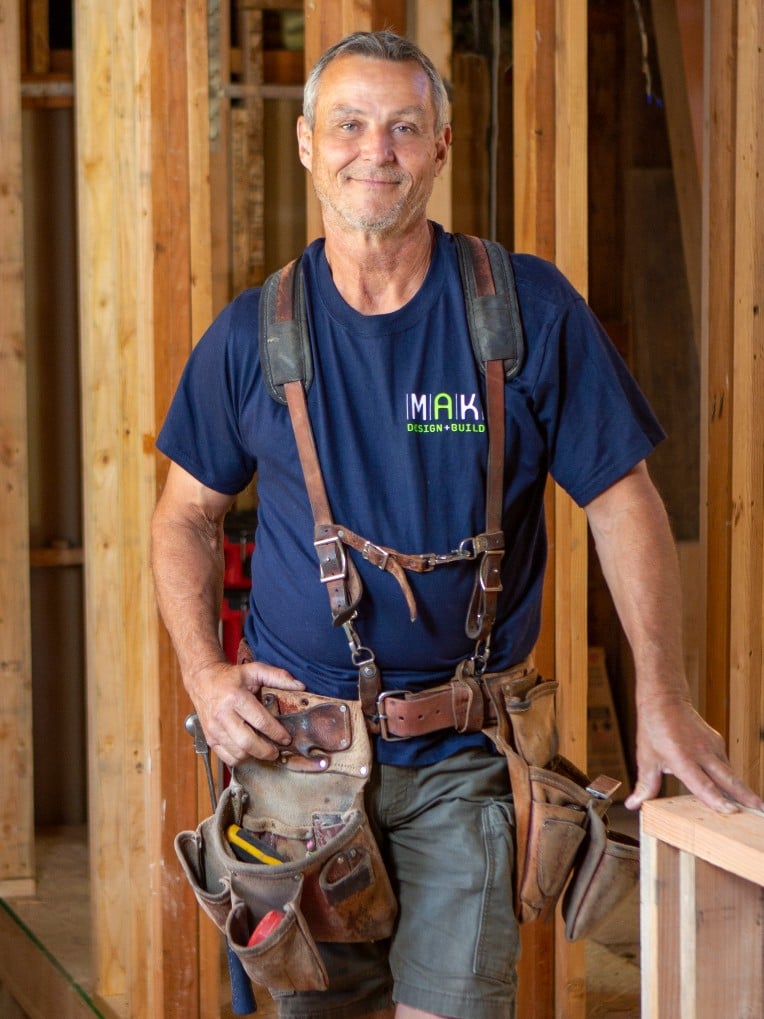 Matt Karnatz


MAK Design + Build
Matt Karnatz, MAK's Sites Supervisor, has 35-plus years of experience in residential remodeling and has been a leader of MAK's production team for 10 years. As a former Marine, Matt brings a sense of dedication, organization and discipline to every project. With his wealth of experience, there's no construction issue that Matt can't solve!
Can I remove a load-bearing wall to create a more open layout? 
Yes, there are always engineering solutions to remove a load-bearing wall. Load-bearing walls support ceiling joists and tie into the roof framing. During construction, we will build temporary walls to support the ceiling and roof, then demo the existing wall and install a beam in its place. At MAK, our production team works with the project designers to determine structural solutions as the design is developed.
I want to add space. Is it better to add a second story or push out with an addition? 
Building a second story is doable but requires removing the roof structure and often adding to the existing foundation. These additional structural requirements can get complicated. Building an addition at ground level is much simpler logistically and often less expensive.
Can I live in my home throughout construction?
Of course you can. As long as you have a working bathroom in the house, you can live in it during construction. We will work with you to set up a temporary kitchen if necessary. We'll put up barriers to isolate the areas of work. We even have air scrubbers to pull in fine dust. But even the "cleanest" jobsite is going to be dusty, loud and more open to the elements. If you are thinking of a large-scale project, it is often worth it to budget for temporary housing during construction. Either way, we'll get you through so you can enjoy your beautiful new space.
530-750-2209. makdesignbuild.com