Ask the Expert 2022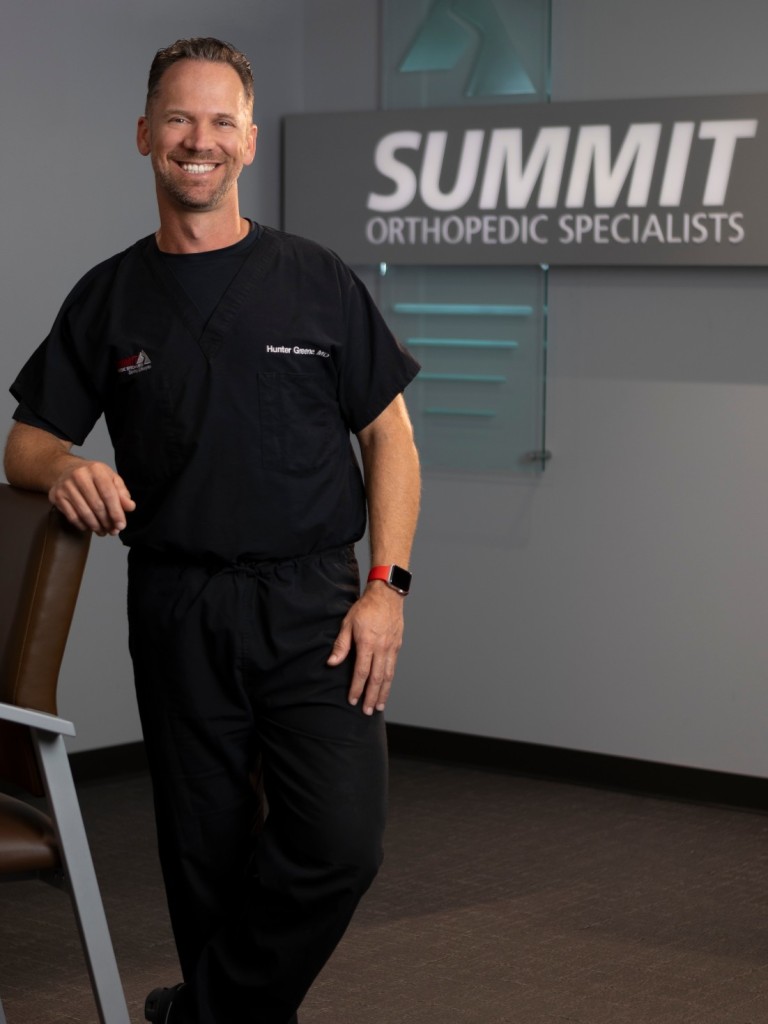 Dr. Hunter Greene
Summit Orthopedic Specialists
Dr. Hunter S. Greene has practiced as a board-certified orthopedic surgeon with Summit Orthopedic Specialists for 16 years, specializing in sports medicine, including arthroscopic shoulder, knee and ankle techniques, as well as hip arthroscopy—a minimally invasive method of treating a variety of hip conditions. Dr. Greene focuses his practice on both nonoperative and operative techniques to restore his patients to peak performance.
What are the most frequent conditions that you treat?
I see mostly shoulder, hip and knee injuries. In the shoulders, we treat rotator cuff tears, impingements, arthritis and instability. Common hip issues are impingements, labral tears, bursitis and abductor tendon tears. In the knee, we see many ACL injuries, meniscal tears, chondral lesions, patellar instability and arthritis. All of these can be treated with both surgical and nonsurgical options.
What is Mi-Eye? 
Mi-Eye is an in-office procedure that can diagnose many conditions of the knee or shoulder without the need for an MRI. It's a tiny camera that we insert into the joint to literally look in it to see what's going on. With this technology, we can identify a torn ACL, meniscus, arthritis and other issues. The procedure takes about 10 to 20 minutes to perform and patients leave with immediate diagnostic results, so they know if they will need surgery or not. The procedure is completed right here in the office and is tolerated very well by our patients.
Why is this a better option for some patients? 
The Mi-Eye is a great option for patients who can't get an MRI for a variety of reasons—for those who might be claustrophobic or have pacemakers or metal plates in their body—or those patients who may not want to wait for the results of an MRI. Also, most insurances do cover the procedure, so it's really a good option for almost everyone.
6620 Coyle Ave. Carmichael. 916-965-4000. mysummitortho.com