Ask the Expert – Health & Wellness 2022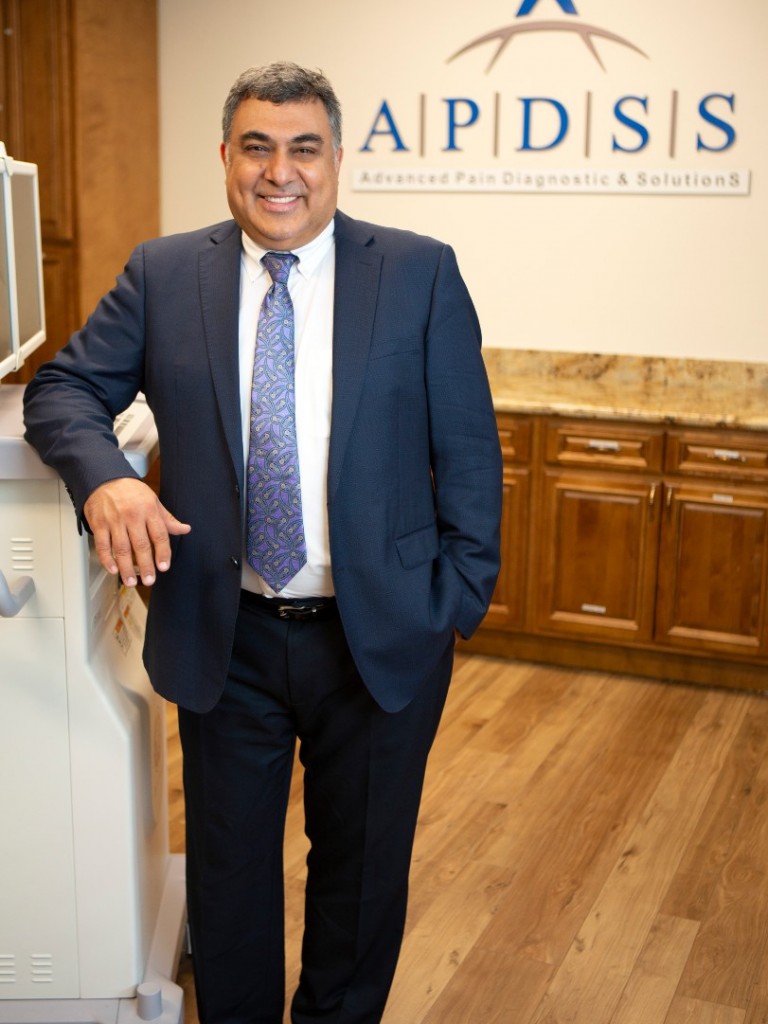 Kayvan Haddadan, M.D.
Advanced Pain Diagnostic & Solutions
Kayvan Haddadan, M.D., is board-certified in pain medicine, physical medicine and rehabilitation. As the founder, CEO and medical director of Advanced Pain Diagnostic & Solutions, he ensures that his patients receive the very best care by taking a comprehensive approach to pain management and taking the time to find the best treatment for individuals under his care. He understands that pain can be psychological as well as a physiological response and strives to provide his patients with minimally invasive, comprehensive options to ensure that they maintain better overall well-being in the long run.
What was the vision behind establishing Advanced Pain Diagnostic & Solutions?
The practice was established to be a beacon of knowledge in the field of pain management. Our medical professionals direct our valued patients and the medical community in effectively diagnosing the source of chronic pain. We provide an evolving course of interventional and pharmacologic treatment that maximizes pain relief through the active participation of patients in their own therapy with the lowest possible dose of opioid pain relievers.
What types of pain does your practice treat?
Our medical professionals treat chronic pain conditions including but not limited to: Pain after back or neck surgery, spinal pain, sciatica/nerve pain, joint and arthritis pain, peripheral nerve pain, muscular pain, cancer pain, degenerative disc disease, and diabetic nerve pain. Most medical conditions involving pain are resolved through the body's normal healing process.
How do you explain to your patients the outcome they should expect from their involvement in the treatment plan?
We discuss specific functional goals during each new patient evaluation. With the aid of various interventional and pharmacologic treatments, our patients will be able to be more actively involved in physical therapy and/or home exercises. As their bodies begin to heal, the goal is for patients to return to physical activities that bring them joy.
Multiple locations: Sacramento, Roseville, Rocklin, Davis, Yuba City and Folsom. 916-953-7571. apdss.com info@apdss.com