Ask the Expert – Health & Wellness 2022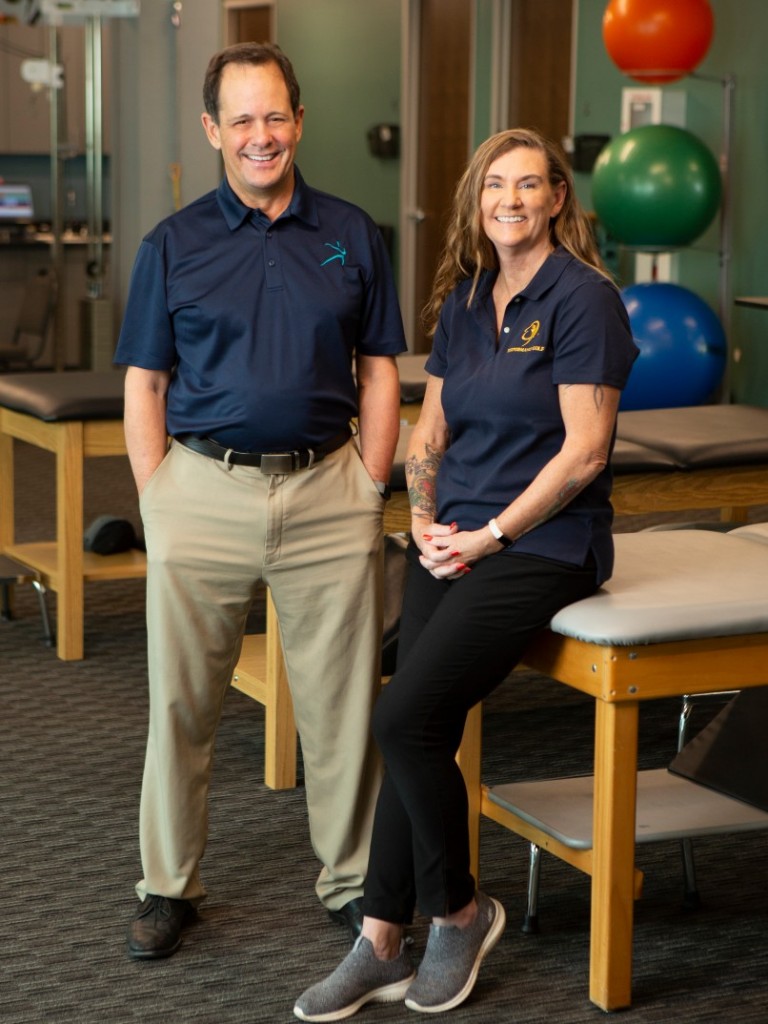 Dr. Mark McCoy & Gayliene Cunningham
Performance Physical Therapy
Performance Physical Therapy just celebrated 25 years of serving the Sacramento area. We now have offices in Roseville, East Sacramento, Rancho Cordova and Folsom. Dr. Mark McCoy is the owner and a practicing physical therapist at Performance Physical Therapy. He also runs the Performance Golf program at our East Sacramento location. Gayliene Cunningham is the director of customer service and marketing for PPT.
What do physical therapists do to help relieve pain?

Dr. McCoy: Physical therapists are movement experts who treat pain and improve quality of life through hands-on care, patient education and prescribed movement. We help people manage or eliminate pain and reduce the need for surgery and pain medicines, such as opioids, in many cases.
What are the benefits of physical therapy?
Dr. McCoy: Physical therapists can identify, diagnose and treat movement problems. Pain-free movement is crucial to your quality of life, your ability to earn a living and your independence. What sets us apart is that our physical therapists design treatment plans for each person's individual needs, challenges and goals. Our PTs and PTAs help people improve mobility, manage pain and other chronic conditions, recover from injury, and prevent future injury and chronic disease. Our PTs and PTAs empower people to be active participants in their care.
Do you need a referral for physical therapy?
Gayliene: Short answer—no. All of Performance Physical Therapy's clinics have a direct access policy. Direct access is the ability to see a physical therapist without first obtaining a referral from a physician. Everyone is eligible for a 10- to 15-minute complimentary screening at a PPT. If after the complimentary screening it is determined that physical therapy is appropriate for you, we can move to a comprehensive initial evaluation. We encourage patients to set up an appointment, even without a doctor's referral.
Multiple locations. ptclinics.com