Ask the Expert – Health & Wellness 2022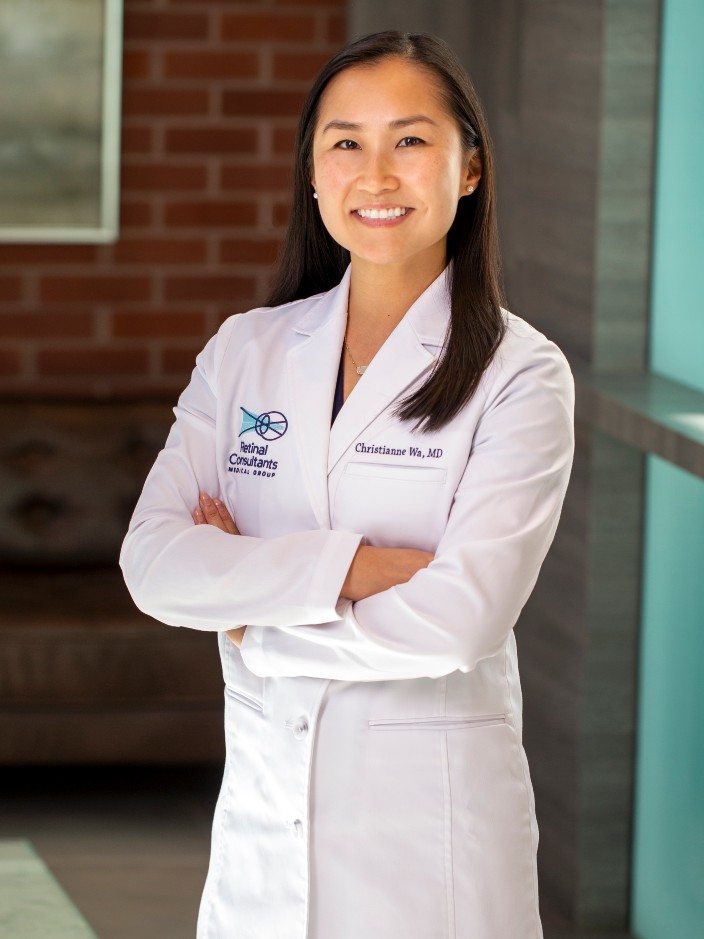 Christianne Wa, M.D.
Retinal Consultants Medical Group
Dr. Wa completed her ophthalmology residency at the University of Arizona and her fellowship in vitreoretinal disease and surgery at Associated Retinal Consultants/William Beaumont Hospital in Royal Oak, Michigan. As a board-certified medical and surgical retina specialist, she is passionate about saving vision and providing the best care for her patients.
Why did you become a retina specialist?
As a medical student, I started working with a neuro-ophthalmologist and a retina specialist and saw how our research translated to clinical care. It was amazing to see patients with vision loss recover their vision. All throughout residency, nothing could top the feeling of helping my patients see after a macular hole or vision-threatening retinal detachment.
When is it time to see a retina specialist?
Our optometry and ophthalmology colleagues in the Sacramento community are excellent front-line eye specialists who refer to us when they see a retinal problem requiring subspecialty care. However, if a patient has persistent or worsening flashing lights, lots of floaters, or a peripheral shadow or curtain blocking their vision, I recommend they call us. I would be worried about the retina.
Retinal Consultants Medical Group is very involved in the research and development of new treatments for eye disease. What's been the most exciting development in recent years?
Anti-VEGF injections! They treat a wide range of retinal disease. The idea of an injection in the eye sounds crazy, but they work exceptionally well. We are now trying to develop longer-acting, more durable drugs, and devices that can supply medicine for a longer amount of time to hopefully reduce the number of injections. Just in October 2021, the FDA approved a refillable ocular implant for wet macular degeneration that drastically reduces the need for injection treatments. Our practice contributed to the research for this first-in-class treatment, and we are excited to soon begin offering it to patients outside of the research protocols.
Retinal Consultants Medical Group has 11 locations across Northern California. Visit retinalmd.com for more info.