Ask the Expert – Health & Wellness 2022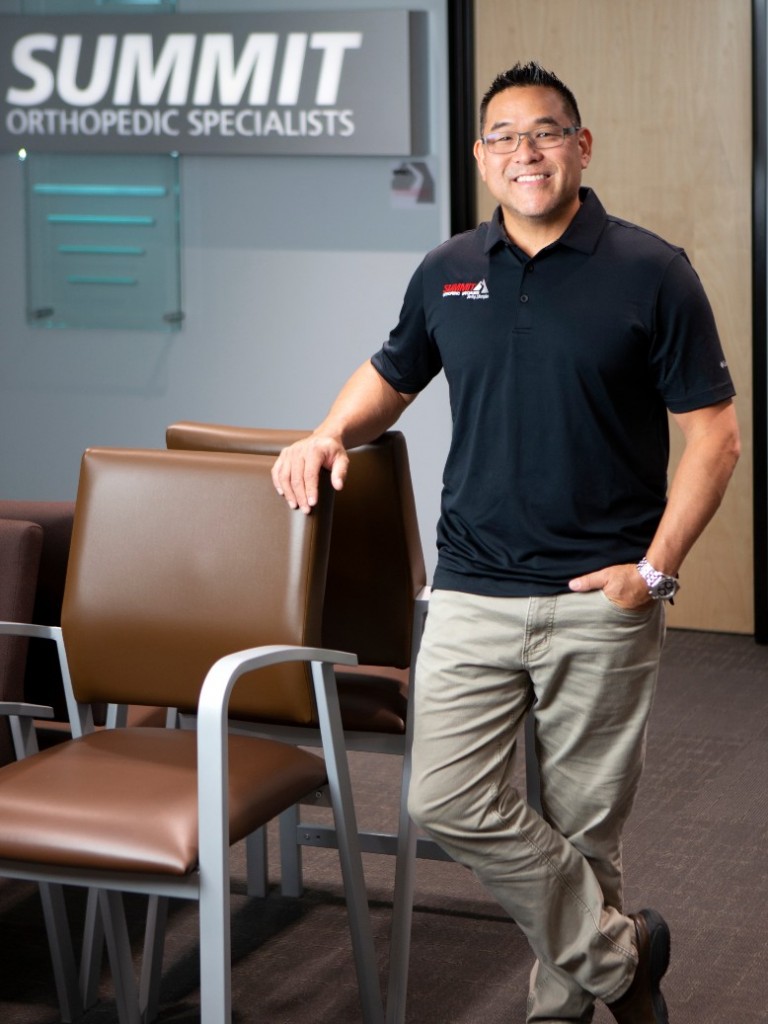 Dr. Paul M. Sasaura
Summit Orthopedic Specialists
Board-certified orthopedic surgeon Dr. Paul M. Sasaura has been saving the lifestyles of patients since joining Summit Orthopedic Specialists in 2002. Dr. Sasaura specializes in hip and knee joint reconstruction and revision surgery. He has special expertise in minimally invasive as well as computer and robotic-assisted surgery.
What is the typical recovery time for joint replacement surgery?
Recovery from hip and knee replacement surgery is radically different than it was in years past. When I started doing these procedures almost 20 years ago, the typical inpatient hospital stay was three to five days due to pain control. With the evolution of minimally invasive techniques, the use of computer and robotic technology, and advancements in post-operative pain control, we can now get our patients walking right away and send them home the same day as surgery.
Why would a patient want to have their joint replaced at an outpatient surgery center?
I have been performing joint replacement surgeries in outpatient surgical centers for five years. Compared to hospitals, patients receive concierge care with one-on-one nursing ratios and benefit from a more patient-focused experience. Rates of complications such as infections and hospital readmissions are also much lower compared to hospital systems. And of course, there is the advantage of recovering in the quiet and comfort of your own home.
How do I know if I am a candidate for outpatient joint replacement surgery?
Although every patient is a potential candidate for outpatient surgery, there are important criteria to consider when we make that decision. Apart from medical factors that could preclude you from having your procedure at a surgery center, one of the most important issues is having home support. We recommend our patients have a "joint buddy"—someone who will be at home with you to help out during the initial recovery period.
6620 Coyle Ave. Carmichael. 916-965-4000. mysummitortho.com