Ask the Expert – Health & Wellness 2022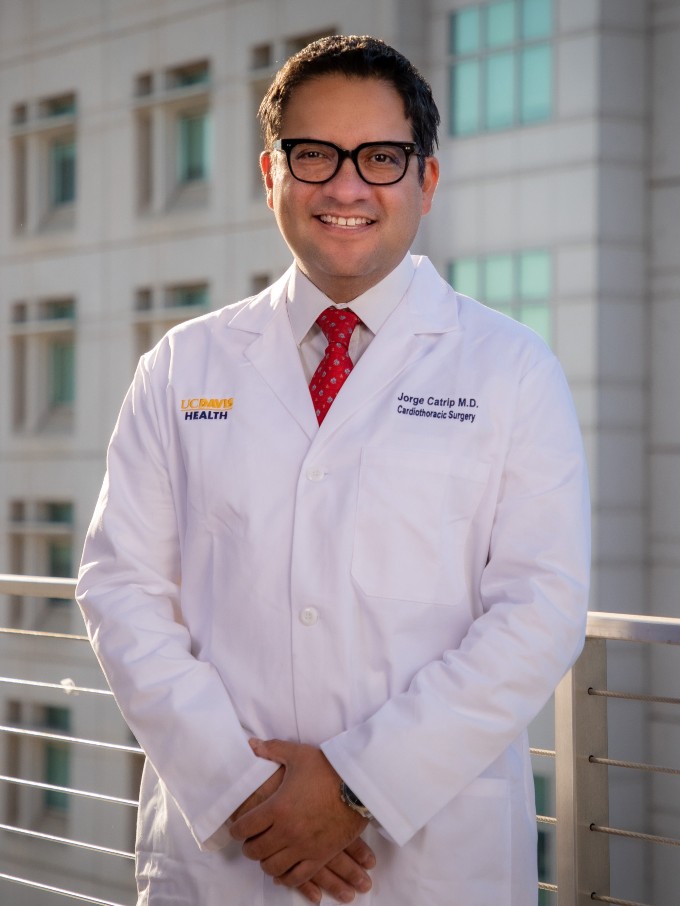 Dr. Jorge Catrip
UC Davis Health Cardiac Surgery
Jorge Catrip, M.D., is a member of UC Davis Health's cardiac surgery team, where leading physicians combine expertise and skill with the most sophisticated technologies and procedures—such as Dr. Catrip's own specialties, minimally invasive and robotic surgeries. He's a fluent Spanish speaker and proud to serve our diverse region.
What sets UC Davis apart from other cardiac surgery programs?
Our reputation for excellence is one area—we're ranked 26th in the nation for cardiology and heart surgery by U.S. News & World Report. Our advanced proficiencies in minimally invasive heart techniques are also superlative. We emphasize less-invasive operations, and are known in particular for our training and leadership in robotic surgery, the latest development in minimally invasive surgical technology.
What are some examples of UC Davis' expertise in minimally invasive heart surgery?
We're pleased to be the first training center in California, and just the sixth in the U.S., named a cardiac surgical robotics program through the American Association for Thoracic Surgery Foundation. I'm honored to help train surgeons from across the West about mastering the fundamentals of robotic mitral valve surgery. Also, last year our chief of adult cardiac surgery, Dr. Bob Kiaii, performed Northern California's first robotic mitral valve repair here at UC Davis. He's conducted a number of pioneering robotic-assisted heart surgeries in his career, and was recently elected president of the International Society for Minimally Invasive Cardiothoracic Surgery.
What are some potential benefits for patients from these procedures?
Compared to conventional "open" surgeries, robotic-assisted surgery can offer less pain, blood loss, infection risk and scarring, as well as quicker recoveries. For heart surgery, we've also adopted an enhanced recovery program that can shave days off the typical hospital stay. We believe patients can recover more quickly in the comfort of their own homes!
2315 Stockton Blvd. Sacramento. 1-800-2-UCDAVIS (1-800-282-3284)
health.ucdavis.edu/heart