Family-Owned Businesses 2023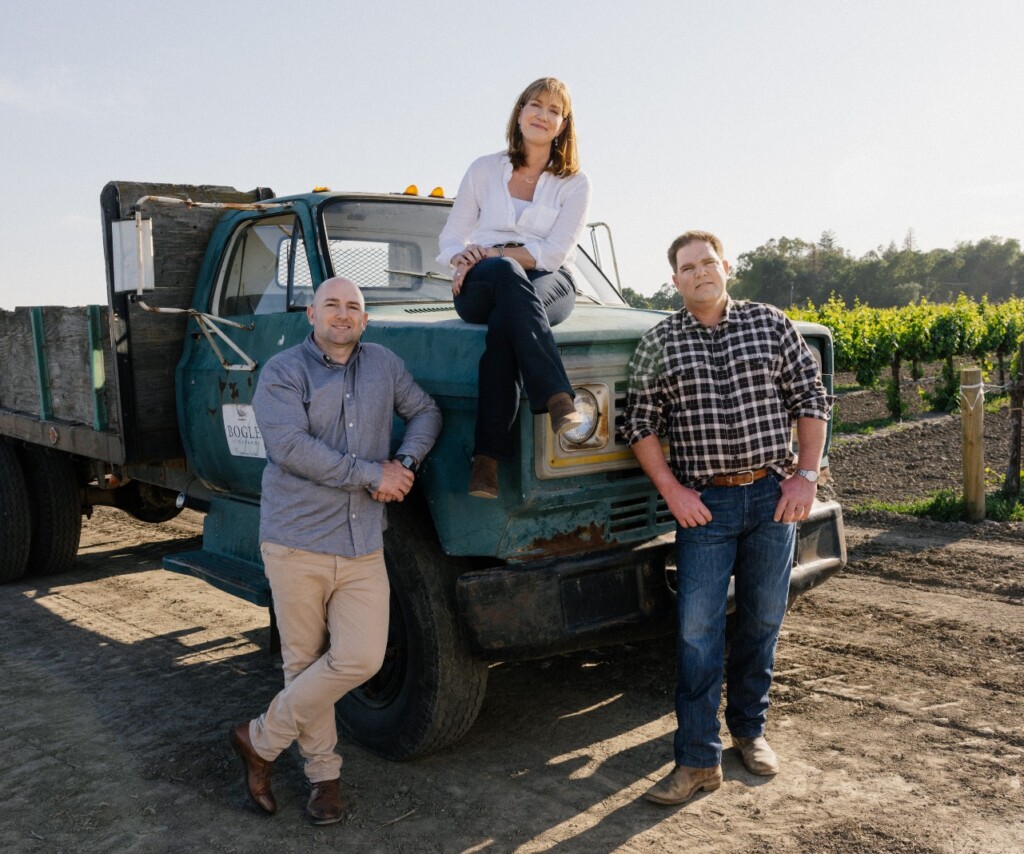 Bogle Family Vineyards
Ryan, Jody & Warren Bogle
Thank goodness the potato crop failed.
The Bogle Family's winemaking story begins in 1968 when Warren V. Bogle wanted to try a new crop and planted potatoes on their farm just south of Clarksburg.
"They immediately died," says Warren's grandson, Warren W. Bogle, who today serves as President and Vineyard Director. "Someone came over, took one look at the area and said 'Not sure why your potatoes died, but this is beautiful country for winegrapes.' "
At the time, there were no vines planted in Clarksburg, but Warren V. took a chance and planted twenty acres of Petite Sirah and Chenin Blanc. Those first vines flourished, and each year the Bogles planted more vines, trying different varieties. Eventually, all the family's acreage was converted to winegrapes.
Led by Chris and Patty Bogle in the 1990s, Bogle Vineyards earned recognition for wines that overdelivered both quality and value. The wines continued to garner attention and awards through the years. Word got out, demand increased and Bogle soon expanded to all 50 states.
"It was such a fledgling business when we were young," says Jody Bogle, Vice President of Consumer Affairs. "I remember when our mom would set up tastings at the picnic table outside for wine writers or customers… it all started with very humble beginnings."
The Home Ranch property where it all began more than five decades ago serves as the tasting room today, offering customizable wine flights and sprawling views of the family's vineyards and Sierra mountain range.
The family's goal now is to grow winegrapes and produce quality wines in a sustainable manner for the next generation, and those yet to come.
"We are taking steps in the vineyards and in the winery to ensure that we reduce our carbon footprint," says Ryan Bogle, Vice President. "We're looking forward, 50 years and beyond."
37783 Country Rd. 144. Clarksburg. 916-744-1139. boglewinery.com