Family-Owned Businesses 2023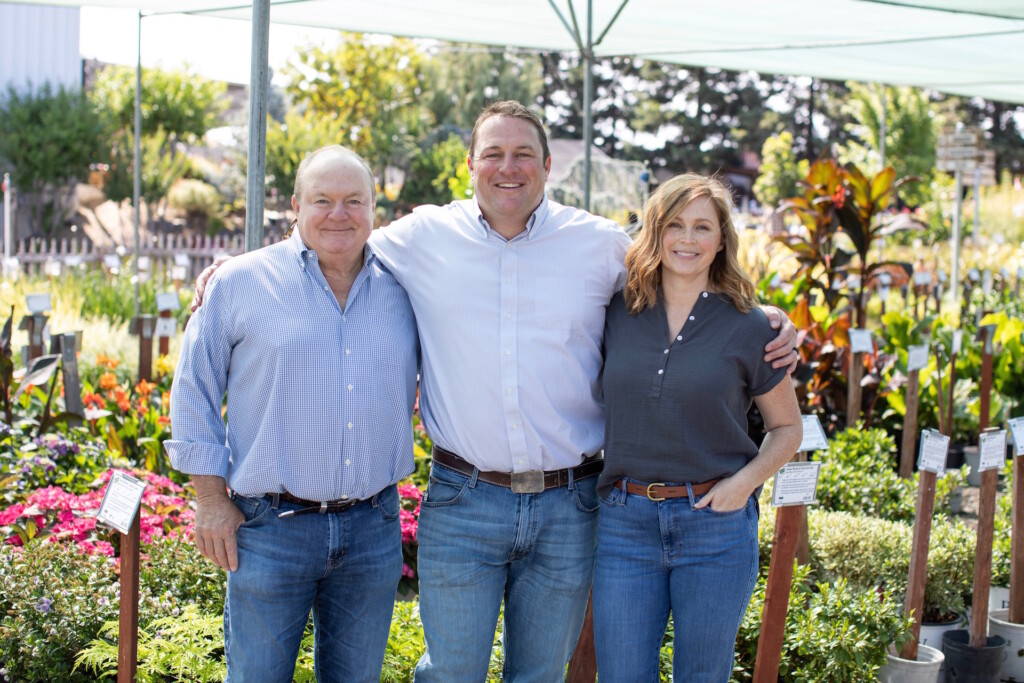 Green Acres Nursery & Supply
Mark Gill, Travis Gill & Ashley Rossi
Where there's trash, there's treasure.
In 2003, Mark Gill and his children, Ashley and Travis, pulled into the old transfer station for the dump in Roseville to open a plant nursery. "We wanted to create a new kind of nursery, where customers could find everything to complete a landscape project. And we wanted to do it in a way that allowed us to connect to our community," says Mark Gill.
Mark sourced plants through long-standing relationships with growers throughout California, introducing varieties that would change how we think about landscaping. "The Sacramento area has a rich history of legacy trees. We offer varieties that will grow as neighborhood gathering places for generations to come," says Ashley. "There are many options beyond what we're used to. Introducing variety makes our community more beautiful."
Vegetable gardening is another passion for the family—the love of growing vegetables takes root within families as a way to put fresh food on the table. Travis motivated growers to grow unique selections for Green Acres Nursery & Supply. Travis remembers, "During the peak of Covid, we experienced extraordinary interest in vegetable starts, turning another generation on to the benefits of being in the garden and spending time with family."
In July 2003, the first customer at the original Roseville location* brought trash and left with petunias. Today, seasonal plants, healthy soil amendments and carefully sourced landscape products roll into seven locations in the Sacramento area. The family attributes their success to tremendous support from the community, and the guiding star to help customers be successful gardeners. "We're growing our business one customer at a time, sharing our knowledge so they'll be successful plant nerds like us," says Mark.
*The Roseville nursery moved last November to 7300 Galilee Rd.
Multiple locations. iDigGreenAcres.com