Family-Owned Businesses 2023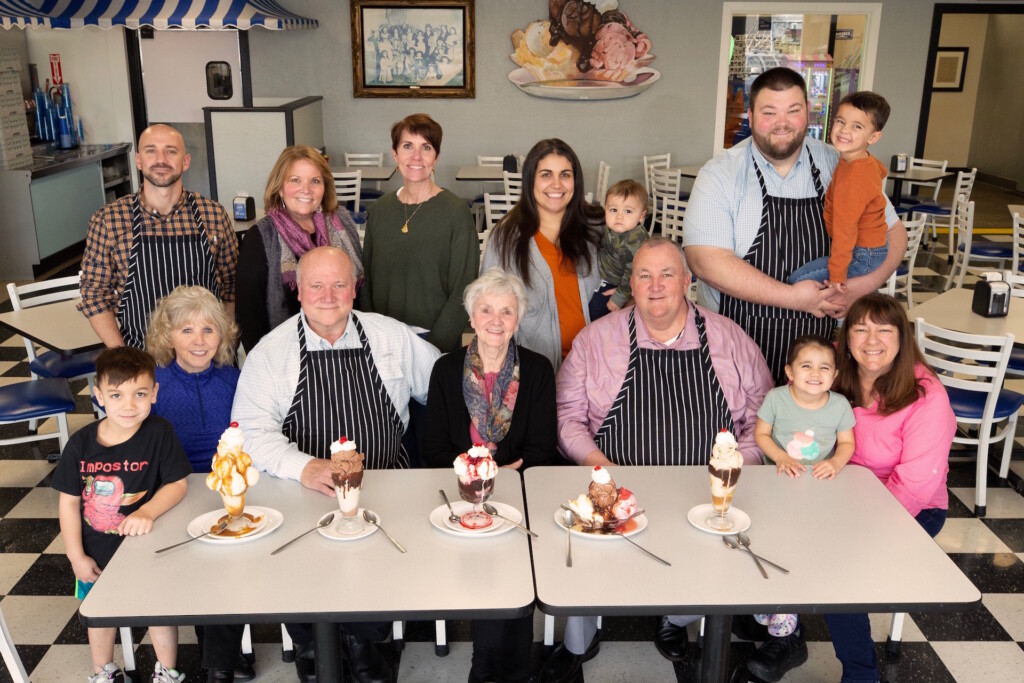 Leatherby's Family Creamery
The Leatherby Family
At Leatherby's Family Creamery, family is the beating heart of our business.
Founded on Arden Way in 1982 by three generations of the Leatherby family, our company was the vision of Dave Leatherby Sr., who was looking for a business that would not only bring our family together, but do so with a mission-based purpose—to benefit the community, to help people, and to create lasting memories. Dave and his wife Sally enlisted their sons Dave Jr. and Alan—who run the company today—to join them, and a family business was born, starting with 16 flavors of ice cream.
Over the past four decades, Leatherby's has grown to four locations in the Sacramento region—starting with the original on Arden Way, then Citrus Heights in 1990, Elk Grove in 2012 and Lincoln in 2022, and we'll soon open our fifth location in Folsom this May. And at each location, we make our ice cream and sauces all on site, fresh every single day. We even grow our own almonds, walnuts and pecans—on our family farm near Woodland—for all our ice creams and toppings.
And while the core of our business has always been our ice cream (we're now up to over 30 flavors, with rotating specials), we have continued to grow our lunch and dinner menus, with favorites like Daddy Dave's double-decker cheeseburger, Big Mike's turkey club and—our top-selling dish—the housemade crab sandwich filled with 100% crab on grilled sourdough.
Today, Leatherby's Family Creamery is 400 employees strong, and depending on the season, anywhere from 10 to 30 family members—five generations of Leatherbys in all—are at your service, including our family's 85-year-old matriarch, Sally, who still comes in every day to help us out and lift us up.
Sacramento: 2333 Arden Way
Citrus Heights: 7910 Antelope Rd.
Elk Grove: 8238 Laguna Blvd.
Lincoln: 610 Twelve Bridges Dr.
leatherbys.net