Inside Issue 34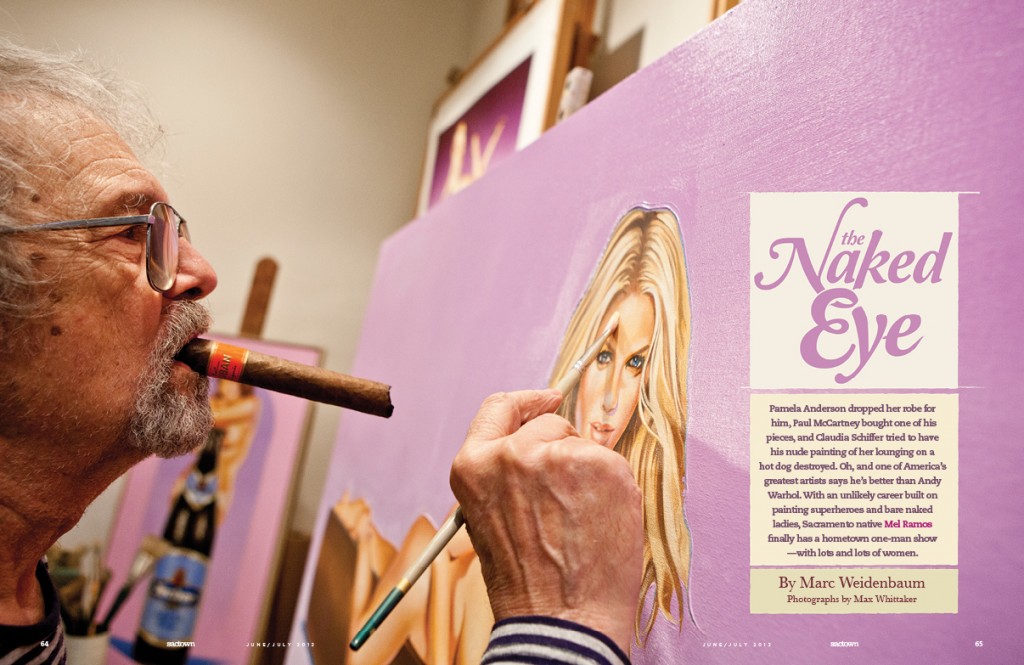 Inside the
June/July 2012
Issue

Best of the City
For our fourth annual Best of the City issue, we've scouted out some of the region's coolest (and hottest!) delights—from sweet potato popsicles and new tree-shaded hikes, to fiery glass-blowing demos and a bike-powered coffee roaster—and everything in between. Here's to you, Sacramento!
The Naked Eye
Pamela Anderson dropped her robe for him, Paul McCartney bought one of his pieces, and Claudia Schiffer tried to have his nude painting of her lounging on a hot dog destroyed. With an unlikely career built on painting superheroes and bare naked ladies, Sacramento native Mel Ramos finally has a hometown one-man show—with lots and lots of women.
Riverfront
With Sacramento's historic post office building about to lose its namesake tenant, now is the time to think big and put our stamp on this city's future.
Riverfront Q&A
A star linebacker for the Chicago Bears, Lance Briggs hosts his fourth annual Nor-Cal All Star Football Camp in Sacramento this summer. The former Elk Grove High School standout talks about the fun ways he gives back, his nine-year tenure with the Bears, and his surprising second career as a comic book writer (move over, Superman—here comes Seraph!).
Play
Fresh off her international tour, local singer-songwriter Julie Ann Baenziger (aka Sea of Bees), who has caught the eye—and ear—of everyone from NPR to Hollywood, debuts her new album and returns to Sacramento for a string of shows. Welcome home.
Dish
With an eye toward family, community and quality, a flock of ambitious young restaurateurs open Blackbird, a seafood restaurant and raw bar in downtown Sacramento that's setting its sights sky-high.
Why Not Here?
In cities like Seattle, Vancouver and Melbourne, an Australian installation artist is "painting" trees to raise awareness of global deforestation. It also happens to be beautiful. Here in the City of Trees, we should get a blue clue and take some brushes to our branches.