Inside Issue 41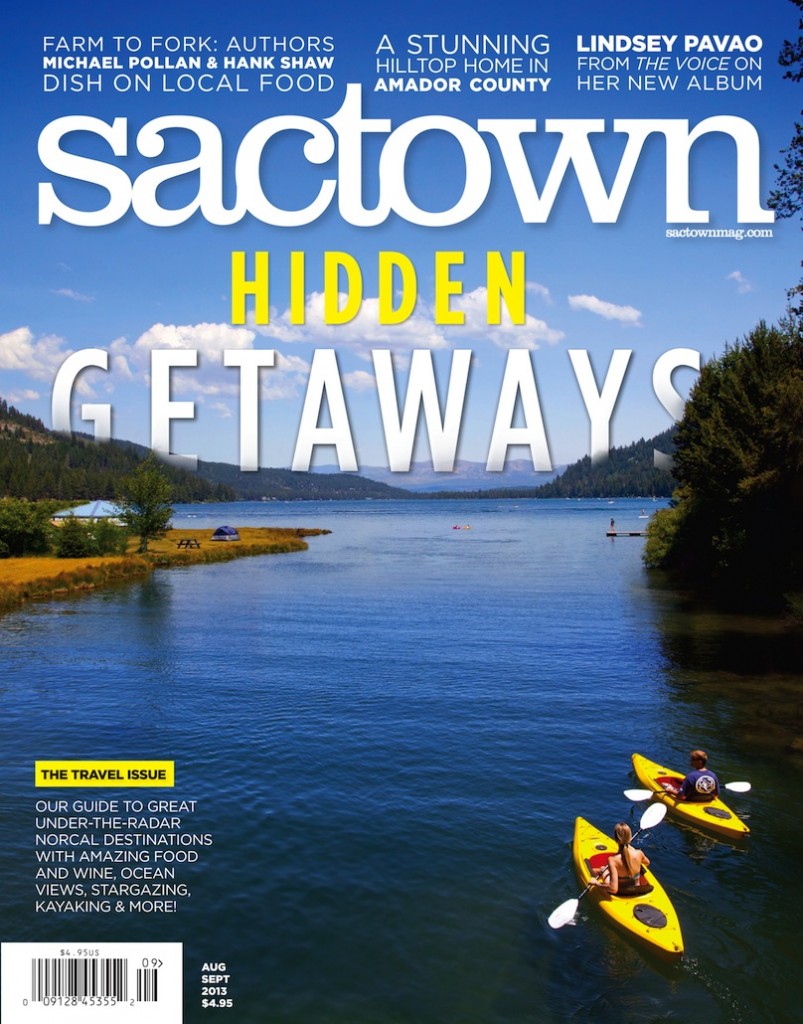 Inside the
August /
September
2013
Issue
Hidden Treasures
Forget Paris—or Point Reyes. From wine tasting in Suisun Valley to eating America's best burger in Truckee, if you want to get away from both your normal routine and the crowds, we've got secret worlds in Northern California for you to discover. Adventure is out there—hide and go seek.

A New Leaf
When a Napa vintner moved to Amador County, she wanted to live in a space that blended seamlessly with the surrounding rolling vineyards and her go-go-go lifestyle. With the help of Sacramento architects, her Three Leaf House became a one-of-a-kind home.
Born to Run
Once a year, Cal Expo features thoroughbred races that coincide with the California State Fair. Horse racing—with centuries of tradition and pageantry behind it—boasts some of the strongest, fastest and most beautiful creatures on earth. We visited the scene on its opening weekend in July to take a closer look at life on and off the track.
Riverfront Essay
Once the site of Sacramento's most ambitious building project, 301 Capitol Mall may be in play again. But will it rise to the occasion? Here's why CalPERS holds the future of our
grandest boulevard in its hands.
Riverfront Q&A
For over a decade, New York Times best-selling author Michael Pollan has been documenting how our country grows and eats its food with his books like The Omnivore's Dilemma and Food Rules. In his new book, Cooked, Pollan writes about visiting our local farms and mills, and he dishes to Sactown about Sacramento's rich bounty, spending more time in the kitchen, and getting caught red-handed buying Fruity Pebbles.

Play
A year after starring on The Voice, Sacramento singer-songwriter Lindsey Pavao is back in the spotlight with a new radio gig and her first full-length album.
Can we hear you say aah?

Dish
The former chef of The Kitchen opens a new farm-to-fork eatery in midtown that is worth every dime; go loco for the ultra-local potato gnocchi at The Press; wild food expert Hank Shaw gets hooked on salmon fishing; a new Chinese restaurant serves up modern takes on old favorites.
Why Not Here?
Around the world, cities are dressing up
their skylines and energizing downtowns
and waterfronts with shiny observation
wheels. This is one idea that Sacramento
should take out for a spin.