Inside Issue 47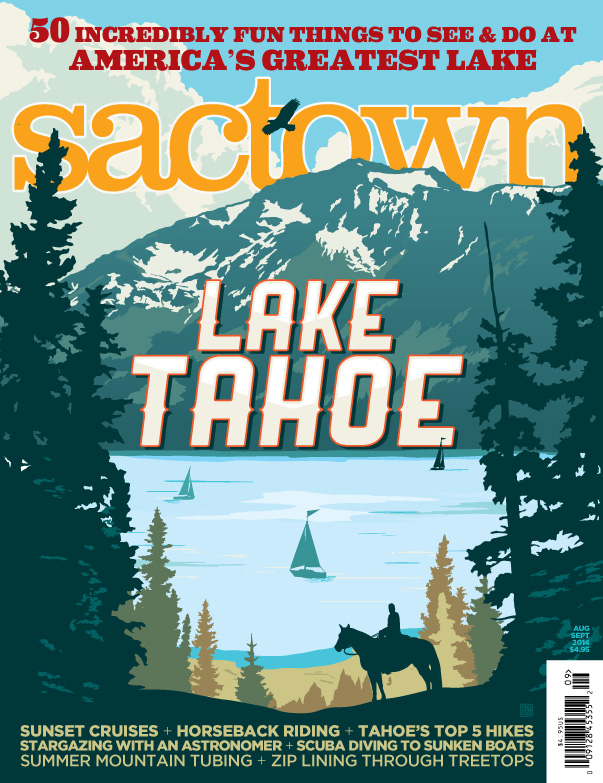 Inside the
August/
September
2014
Issue
True Blue
Looking to escape the heat? Big Blue has you covered—and so do we. From zip lining through trees to roller skating at 8,200 feet, and from stargazing to sunset cruises, we've got 50 fun things to do, see, eat and drink in Lake Tahoe right now. Turn the page and dive in.
The Rise and Rise of Alex Honnold
As one of the world's most accomplished climbers, Alex Honnold has scaled sheer cliffs, both with and without ropes, and set new standards in fearlessness. The Carmichael native opens up about his past, his future and why he's not the death-defying daredevil that the world thinks he is.
Riverfront Essay

Civic leaders around the world are working hard to attract the best and brightest young minds to their respective cities. Meanwhile, we're losing thousands per year. Here's how to get back on the right track.
Riverfront Q&A
Don Yee broke into sports at age 13 as a Sacramento Solons batboy. Forty years later, he's still in the business—as the powerful agent for Patriots quarterback Tom Brady, Saints head coach Sean Payton, and other Super Bowl winners. With the new NFL season kicking off on Sept. 4, Yee talks about how his job is like art, why college athletes should be paid, and that time he hand-delivered his mother's fan mail to the Patriots superstar.
Play
Grass Valley native Patrick Brice's new film Creep—which debuted at South by Southwest—screens at the Nevada City Film Festival in September. The 31-year-old actor-director, whose movie was just purchased by The Weinstein Company, discusses his psychological thriller, his upcoming rom-com with Jason Schwartzman, and how Grass Valley is going Hollywood.
Dish
As the region's only churrascaria, a new Brazilian steakhouse carves out a meaty niche in Roseville.
Why Not Here?
It's been 25 years since Sacramento's sole nuclear power plant was shuttered. Other cities have turned their aging cooling towers into hot commodities. Maybe we can, too.