Inside Issue 58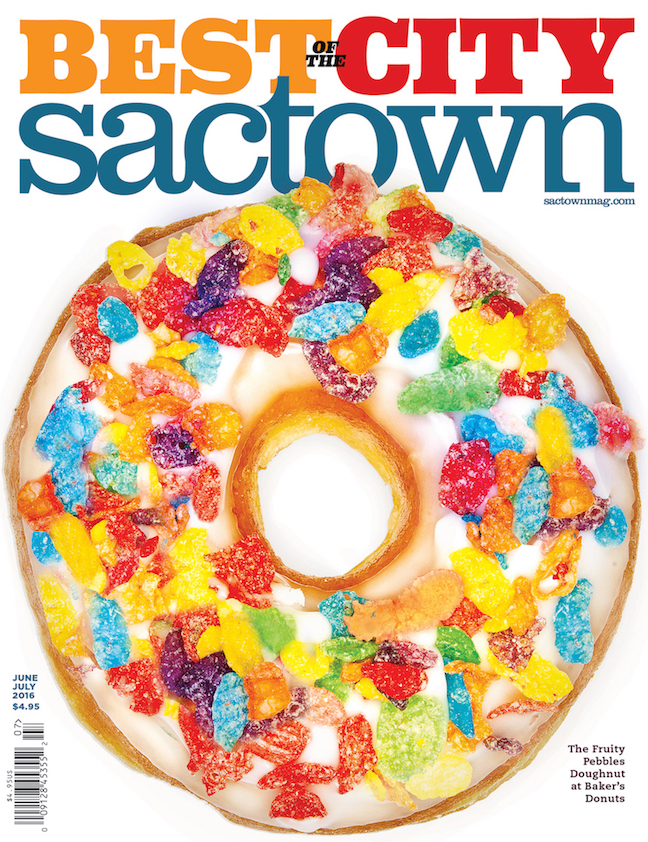 Inside the

June/
July
2016
Issue
Best of the City 2016
​Doughnuts gone wild, artisan ice cream bars, an artist on the move, real-life superheroes, a tot-friendly happy hour, bonbon-flavored beer, a waterfall definitely worth chasing, and a whole lot more. Here is our eighth annual list of the people, places and things that make us feel #SacramentoProud.

Raising the Barn

On the banks of the Sacramento River, an instant architectural icon has sprouted from the earth, connecting the natural landscape of the riverfront to its modern neighbors ashore, all while making a bold statement about our region's history and identity. Here's how our newest urban landmark was born.
Fam to Fork
The Selland clan already runs four successful eateries and is about to open two new ones. But are Randall, Nancy, Josh and Tamera speeding up or slowing down? Both, it turns out. Here's the complicated tale of a tight-knit foodie family with four different last names and one shared mission.
Riverfront Essay

Five years ago, our region botched the chance to build a bold structure designed by one of the world's greatest architects. Now Zaha Hadid is gone. Let's bring her spirit back.

Riverfront Q&A
​When she moved to Sacramento in January, Megan Wygant assumed she'd have time to unwind a bit after earning her MBA at Boston University following a rigorous tenure at Berkeley Repertory Theatre. Nope. She's now dancing as fast as she can as the head of midtown's new E. Claire Raley Studios for the Performing Arts. Wygant speaks to Sactown about generating "creative collisions" and hearing the pitter-patter of tiny Irish cloggers.
Play

The American River is once again bursting with whitewater rapids. We've got the lowdown on the splashiest
summertime rafting trips in the region, whether you are wet behind the ears or ready to dive right in.

Dish
​Skool on K's inventive take on fish dishes hooks food lovers, while the new midtown restaurant's playful concept reels in the whole family; the Golden Cadillac is back at Poor Red's; voyage to West Sacramento for Sail Inn's rich clam chowder and crisp fish and chips
Why Not Here?
From sea to shining sea, state capitols are taking center stage at spectacular Fourth of July and New Year's Eve celebrations. It happened here once, too. Let's do it again.