10 exhibits and events to check out on Sacramento Museum Day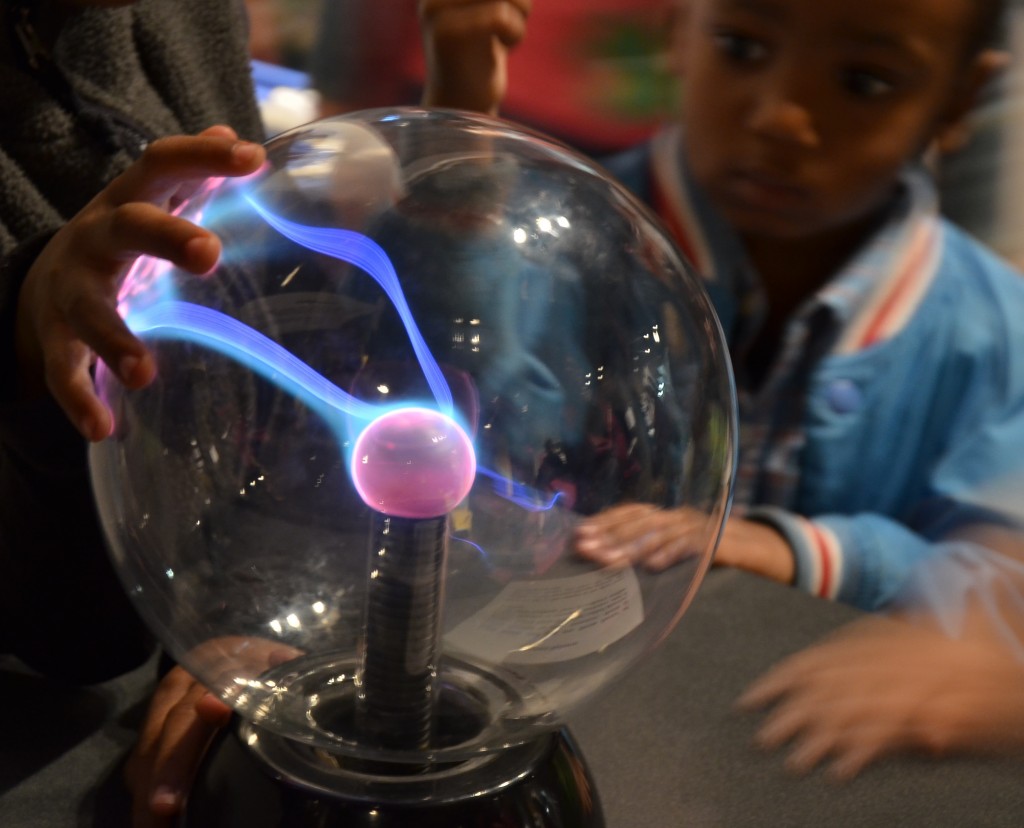 Mark your calendars—Sacramento Museum Day is back on Feb. 6. Here is the lowdown on 10 museums and parks around the region that are opening their doors for free admission. Happy exploring!
Aerospace Museum of California
Get a high-flying experience without leaving the ground at this McClellan museum's rare open cockpit day, during which you can climb inside aircraft like fighter planes, a Convair VC-131D that once flew the California governors, a Boeing 727 formerly operated by FedEx and an Air Force helicopter nicknamed the Jolly Green Giant. The museum will also host an aviation-themed art contest for kids and talks with members of the Tuskegee Airmen's local chapter and World War II reenactors, who will discuss that era of aviation history. 3200 Freedom Park Dr. McClellan. 643-3192. aerospaceca.org
California State Railroad Museum
Catch a photo-op with Sacramento River Cats mascot Dinger, who will make a stop at this Old Sacramento museum as part of the day's festivities. Visitors can explore the museum's newest exhibit "Fast Tracks: The World of High-Speed Rail," which details the history, technology and future of high-speed rail systems across the world. Or climb aboard a life-size model train and play conductor in a high-speed train simulator complete with interactive controls and a digital projector. 125 I St. 445-7387. csrmf.org
Discovery Museum Science & Space Center
Attendees can check out this Arden-Arcade museum's newest exhibit, "Blast from the Past: Rockin' Rocks and Diggin' Dinosaurs," which includes model dinos, fossils and interactive spaces, or take a picture with mascots like the Sacramento Public Library's Otter B. Reading. Grab a burger from Squeeze Inn during lunchtime, take a spin at the library's prize wheel or make a children's ID card with electronic fingerprinting and photo by the Masonic Service Bureau. 3615 Auburn Blvd. 808-3942. thediscovery.org
Locke Boarding House Museum
Take a trip to the historic Delta town of Locke, a former Chinese community built in 1909 to house immigrants who worked for the Southern Pacific Railroad, which has since been dedicated a National Historic Landmark. At this museum, visitors can explore rooms recreated with historically accurate objects to learn about the residents of the boarding house before it shuttered when its owners were interned during World War II. 13916 Main St. Locke. 776-1661. locke-foundation.org
Maidu Museum & Historic Site
Take a trip back in time at the Maidu Museum & Historic Site in Roseville, where you'll find hundreds of bedrock mortars and petroglyphs in the oak woodland that was once home to Maidu Native Americans. Attendees can get a glimpse of Maidu life by touring the woods, grinding acorns using a mortar and pestle and making beaded necklaces using pine nuts and shells. 1970 Johnson Ranch Dr. Roseville. 774-5934. roseville.ca.us/parks
Roseville Utility Exploration Center
Families will learn how water travels from their home into the waterways at this Roseville science center during an interactive "creek crawl." Also, check out an insect art sculpture made out of recycled motorcycle parts by local sculptor Benjamin Newman and activities like carnival games or story time with the exploration center's own Ladybug Girl and Bumblebee Boy. 1501 Pleasant Grove Dr. Roseville. 746-1550. roseville.ca.us/explore
Sacramento Children's Museum
This Rancho Cordova museum will host an outdoor "task party," in which visitors will participate in a variety of activities, from creating crayon portraits to singing songs. Little ones can also visit the museum's interactive exhibits, including the new Mr. Noodles' Forest, a dense suspension of foam "noodles" that stimulate textural senses. 2701 Prospect Park Dr. Rancho Cordova. 638-7245. sackids.org
Sacramento History Museum
Pan for gold, copper and other metals at this Old Sacramento museum and see the museum's newest exhibit, "Place and Replace: The Making of Old Sacramento," a multimedia display documenting the redevelopment of the historical district during the 1950s and 1960s. 101 I St. 808-7059. sachistorymuseum.org
Sojourner Truth Multicultural Art Museum
Mark the start of Black History Month with a trip to this South Sacramento art museum, where you'll find a special exhibit about black pioneers in California, a rendering of an African marketplace and 2,000 square feet of murals. In addition, museum-goers will find activities like tile decorating, history lectures, documentary screenings and a book signing. 2251 Florin Rd. 320-9573. sojoart.net
Verge Center for the Arts
In Southside Park, the Verge Center for the Arts will host a drop-in studio where little ones can craft clay creations. While the kids get creative, check out the center's participation in "Do It," which began in Paris in 1993 and is the world's longest-running conceptual exhibition. 625 S St. 448-2985. vergeart.com
In addition to these 10 locations, other locations will be offering discounted or free admission. For example, The California Museum and California Automobile Museum in downtown Sacramento will both offer free admission, the Sacramento Zoo and Fairytale Town in Land Park will charge half-price admission, and the Crocker Art Museum will charge $5 for admission. For more information, visit sacmuseums.org.
You Might Also Like
The Brutalist Truth: a new plan for the Sacramento Community Center Theater
Gimme Shelter: our idea for musical bus stops throughout the city
The Naked City: one local artist's view of Sacramento streetscapes