10 great ways to celebrate summer's last hurrah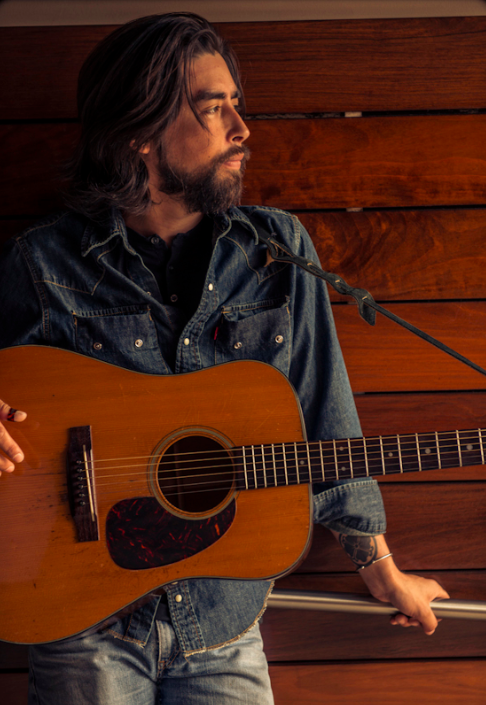 With the unofficial end of summer almost here, here are 10 ways to make the most of the season's final days, with outdoor movie screenings, concerts under the stars, and more.
Movie in Fremont Park: Back to the Future (Aug. 22)
Head to midtown Sacramento's Fremont Park and feel the power of love at this free outdoor movie screening of the '80s classic Back to the Future starring Michael J. Fox as a teenager who is accidentally sent 30 years into the past via a time-traveling DeLorean. Prior to the film, which will be shown at dusk, groove to tunes from the local rock band Rebel Punk or grab a pizza to go from Hot Italian across the street. Free. 6 p.m. Fremont Park. 16th & Q streets.
Rascal Flatts & Sheryl Crow (Aug. 22)
At this co-headlined concert, country outfit Rascal Flatts—whose chart-topping hits include "Bless the Broken Road" and "Take Me There"—will showcase their latest release Rewind, and be joined by singer-songwriter Sheryl Crow, who came out with her first all-country album last year. Also performing will be Gloriana, the country trio that was crowned the top new vocal group at the Academy of Country Music Awards in 2009 and has toured with the likes of Taylor Swift and Brooks & Dunn. $28-$76. 7:30 p.m. Sleep Train Amphitheatre. 2677 Forty Mile Rd. Wheatland. 800-745-3000. livenation.com
Curtis Fest (Aug. 24)
This eighth annual Curtis Park gathering celebrates the work of 50 artists—from ceramicists, painters and photographers to a sugar-skull maker and an artisan who fashions wallets with duct tape—who will be on hand in the historic neighborhood's William Curtis Park. A fleet of food trucks such as Wicked 'Wich and Mama Kim On the Go will park it with eats for all, while little ones can enjoy everything from face painting to a petting zoo. Musical acts like San Francisco singer-songwriter Jarhari Sai and the down-home Americana group Loose Acoustic Trio will keep toes tapping throughout the day. Free. 10 a.m.-4 .p.m. William Curtis Park. 452-3005. sierra2.org
La Cage Aux Folles (through Aug. 24)
The dazzling French Riviera serves as the backdrop for this smash-hit musical that will close out the Music Circus season. Based on a 1973 French play (which spawned the hit movie remake The Birdcage in 1996), this uproarious comedy centers on drag show nightclub owner Georges, his longtime love Albin, and the ruse the devoted couple employs when their son Jean-Michel gets engaged to the daughter of a right-wing politician and they feel pressured to act the part of a more conventional family. $35-$80. Times vary by day. Wells Fargo Pavilion. 1419 H St. 557-1999. californiamusicaltheatre.com
Jackie Greene (Aug. 23)
Sacramento roots-rock export Jackie Greene—who spent much of 2013 touring with The Black Crowes and was featured this year in Rolling Stone's Young Guns series highlighting "the most notable guitarists from the next generation of six-string legends"—returns to Fairytale Town for his annual summer benefit concert, which will once again go to support the park. Greene and his band will rock out with a smattering of tunes from his six blues- and folk-tinged albums. $45. 8 p.m. Fairytale Town. 3901 Land Park Dr. 808-7462. fairytaletown.org
Movie in the Park: Planes (Aug. 23)
Before the screening at this final night of Roseville's Movie in the Park series, eats like pizza, teriyaki, popcorn and snow cones will be available for purchase. The featured film—which will be shown on 30-foot screen at sundown—is Disney's animated feature Planes, which tells the tale of a crop duster with a fear of heights who lives out his dream of competing in an around-the-world aerial race. Free. 7:30 p.m. Fred Festersen Park. 2150 Village Green Dr. Roseville. 797-2662. rcona.org
Nine Inch Nails and Soundgarden (Aug. 27)
Fronted by industrial-rock pioneer and Oscar-winning film composer Trent Reznor, Nine Inch Nails arrives in Sacramento on the heels of the 2013 release of Hesitation Marks, the group's first new album in five years. The performance comes as part of a joint tour co-headlined by the seminal grunge band Soundgarden and marks the 20-year anniversary of classic albums from the two groups: Soundgarden's Superunknown and Nine Inch Nails' The Downward Spiral, both of which made Rolling Stone's list of the 500 greatest albums of all time. $20-$95.50. 7 p.m. Sleep Train Amphitheatre. 2677 Forty Mile Rd. Wheatland. 800-745-3000. livenation.com
Natomas at Nite: Movies in the Park (Aug. 29)
Let it go, let it go, be one with the wind and sky (courtesy of the Delta Breeze) at the last of these free summertime movie screenings hosted by Sacramento Mayor Pro Tem Angelique Ashby, which will show the animated Disney smash Frozen when the sun goes down. For those arriving on two wheels, complimentary bike valet parking will be provided, and fun activities like face painting and a bounce house will be on-site for young movie-goers. Free. 8 p.m. North Natomas Regional Park. 4989 Natomas Blvd. 808-7248. angeliqueashby.com
Chalk It Up (Aug. 30-Sept. 1)
The sidewalks in and around Fremont Park become a canvas for vibrant street art created by seasoned artists, pint-sized Picassos, and everyone in between for Chalk It Up, a yearly fundraiser for Sacramento area arts education groups. In between viewing the colorful squares or crafting your own masterpiece, head over to a beer garden serving local brews and drinks like sangria, or grab a bite from food trucks like Wicked 'Wich and Yolanda's Tamales. Interactive arts activities like silk-screening demonstrations and lessons in making traditional Mexican sugar skulls will also take place. Free. 10 a.m. to 6 p.m. Fremont Park. 16th & Q streets. 213-5059. chalkitup.org
The Drowsy Chaperone (weekends through Sept. 7)
This upbeat, Tony Award-winning comic musical will bring the laughs before the Fair Oaks Theatre Festival winds down. A tribute to 1920s musicals, the story comes to life in the narrator's living room, and follows a Broadway starlet about to give up her fame for love. Chaos ensues—along with gags and raucous showstoppers that are anything but drowsy. Prices vary. Friday through Sunday at 8 p.m. Fair Oaks Veterans Memorial Amphitheatre. 7991 California Blvd. Fair Oaks. 966-3683. fairoakstheatrefestival.com