10 highlights of 2016 Farm-to-Fork Restaurant Weeks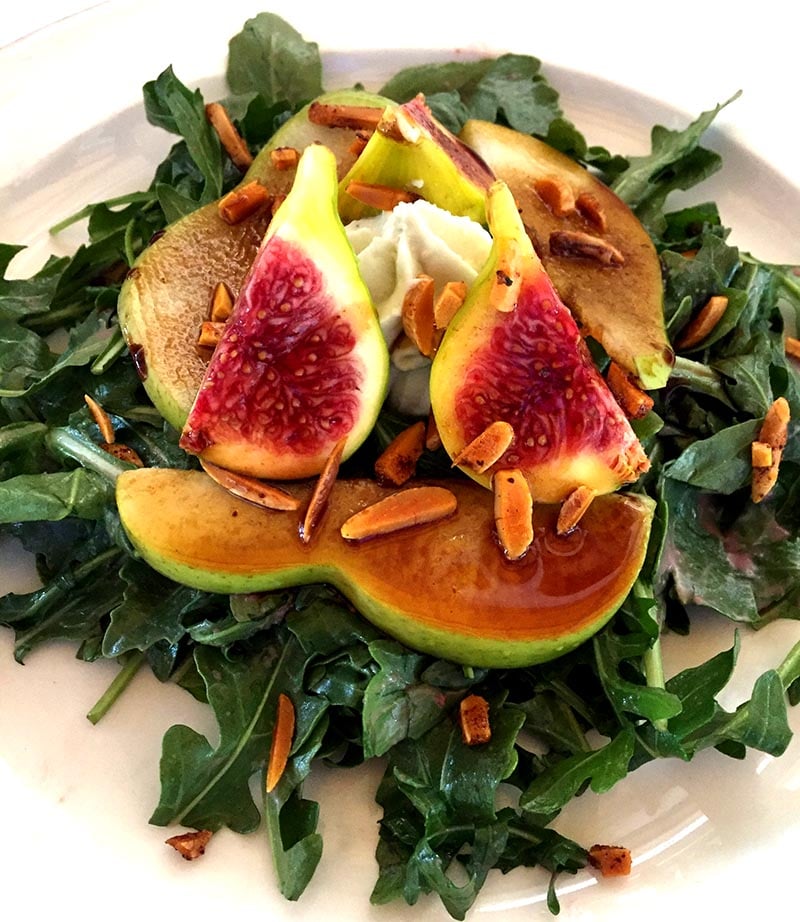 Over 30 restaurants will participate in the annual Farm-to-Fork Restaurant Weeks, an 18-day event running from Sept. 8-26 that will showcase the Sacramento region's wealth of foodie fare, with local farms and growers supplying the ingredients. Check out a few of the featured offerings from this year's crop, from $9 nibbles to $45 prix fixe menus.
East SMF
This "vegetable-forward" East Sacramento restaurant will serve a few choice specials, including a $10 Mexican corn-on-the-cob salad sourced from H&K Farms with Cotija cheese and house-made Patron-lime butter, or a $9 grapefruit mirage tartlet with grapefruit from Old World Farm, located only a few blocks from the restaurant. 3260 J Street. 228-4735. eastsmf.info
Esquire Grill
This K Street spot will offer a $30 three-course menu featuring a summer melon and prosciutto salad with toasted pepitas from Vierra Farms in West Sacramento; grilled king salmon sourced from Bodega Bay served with a ratatouille crafted with squash from Dwelley Farms; and for dessert an Alaskan trifle layered with mint chocolate gelato from The Latest Scoop in Berkeley and graham cracker crumbs, finished with a burnt meringue made with eggs from Vega Farms. 1213 K St. 448-8900. esquiregrill.com
The Firehouse
This classic Old Sacramento establishment is serving a thee-course farm-to-fork lunch menu for $25 that includes an heirloom tomato and peach salad with goat's milk feta cheese and shallots sourced from Wantanbe Farms along with an entrée consisting of a Liberty Duck breast from Sonoma County Poultry served with colorful Dragon Tongue beans and gypsy peppers from Green Almond Farm in Winters. 1112 2nd Street. 442-4772. firehouseoldsac.com
Hawks
This Granite Bay eatery is creating a $45 three-course menu beginning with a stone fruit panzanella, an Italian bread salad made with pears and plums from Goldbud Farms and heirloom tomatoes from Pierce Family Farm. For the entrée selection, grilled red trout from Passmore Ranch will be served with a house-made salsa verde. 5530 Douglas Blvd. Granite Bay. 791-6200. hawksrestaurant.com
The Porch
This midtown establishment with a focus on Southern cooking is serving three courses for $30, starting with a melon salad made with yellow orchid watermelon from Full Belly Farms and mozzarella cheese from Di Stefano Cheese. The entrée consists of a herb roasted, Mary's Free Range Chicken breast with a smoked sausage and cornbread stuffing house-made with ingredients from Dwelley Farms and Stillwater Orchards, followed by a lemon verbena panna cotta with a hazelnut and almond praline for dessert. 1815 K St. 444-2423. theporchsacramento.com
Rio City Cafe
The Old Sacramento riverfront institution will be serving a $35-$45 three-course menu with starter choices that include a fig and pear salad featuring fruits from Windmill Farm and Stillwater Orchards, or a grilled corn soup with corn from Brentwood Farms. Whether you choose the red snapper roulade sourced from Bodega Bay or the pan-seared bistro filet from DS & RR Ranch in Pleasant Grove, both selections conclude with a puff-pastry pear tart topped with Gunther's vanilla ice cream. 1110 Front St. 442-8226. riocitycafe.com
River City Brewing
River City Brewing is plating up some new specials, like Biglieri Farms bell peppers stuffed with Lundberg Family Farms basmati rice, Harris Ranch beef and ground Italian sausage from Silva Sausage Company for $14, and a pear and prosciutto flatbread pizza with pears sourced from Stillwater Orchards, topped with Field Fresh Farms arugula for $15. 6241 Fair Oaks Blvd. Carmichael. 550-5093. rivercitybrewing.net
Scott's Seafood on the River
This waterfront eatery in the Little Pocket neighborhood will serve a three-course meal starting with a chilled white peach puree from Scattaglia Farm followed by a chargrilled Mt. Lassen Trout Farm red trout with pear-sake beurre blanc, cilantro micro greens and crispy shoestring potatoes. 4800 Riverside Blvd. 379-5959. scottsseafood.net

Taylor's Kitchen
This Freemont Boulevard restaurant is featuring a five-course menu for $49 starting with a Shaft's Cheese Co. bleu cheese gnocchi crafted with Devoto Orchards Pink Pearl apples and a house-made pistachio gremolata, and ending with a flat iron steak with roasted tomato polenta made with tomatoes from Comanche Creek Farms. 2924 Freeport Blvd. 443-5154. taylorskitchen.com
Ten22
This Old Sacramento mainstay is crafting a $25 three-course menu starting with a salad made with beets from Del Rio Botanical, spinach from Full Belly Farm, and Marcona almonds from Chico. The main course is an Olson Farms pork belly chop served with braised cabbage also from Full Belly Farm. Dessert will come in a cast-iron skillet, a classic take on a pear crisp crafted with pears from Stillwater Orchards. 1022 2nd St. 441-2211. ten22oldsac.com
For a complete list of participating restaurants, visit farmtofork.com.
You Might Also Like
Morning Stars: the best brunches in Sacramento
Chef Michael Tuohy offers a sneak peek of the food at Golden 1 Center
Q&A with star chef Cat Cora