35 Mayors head to Sacramento this weekend for leadership meeting and dinner on the Tower Bridge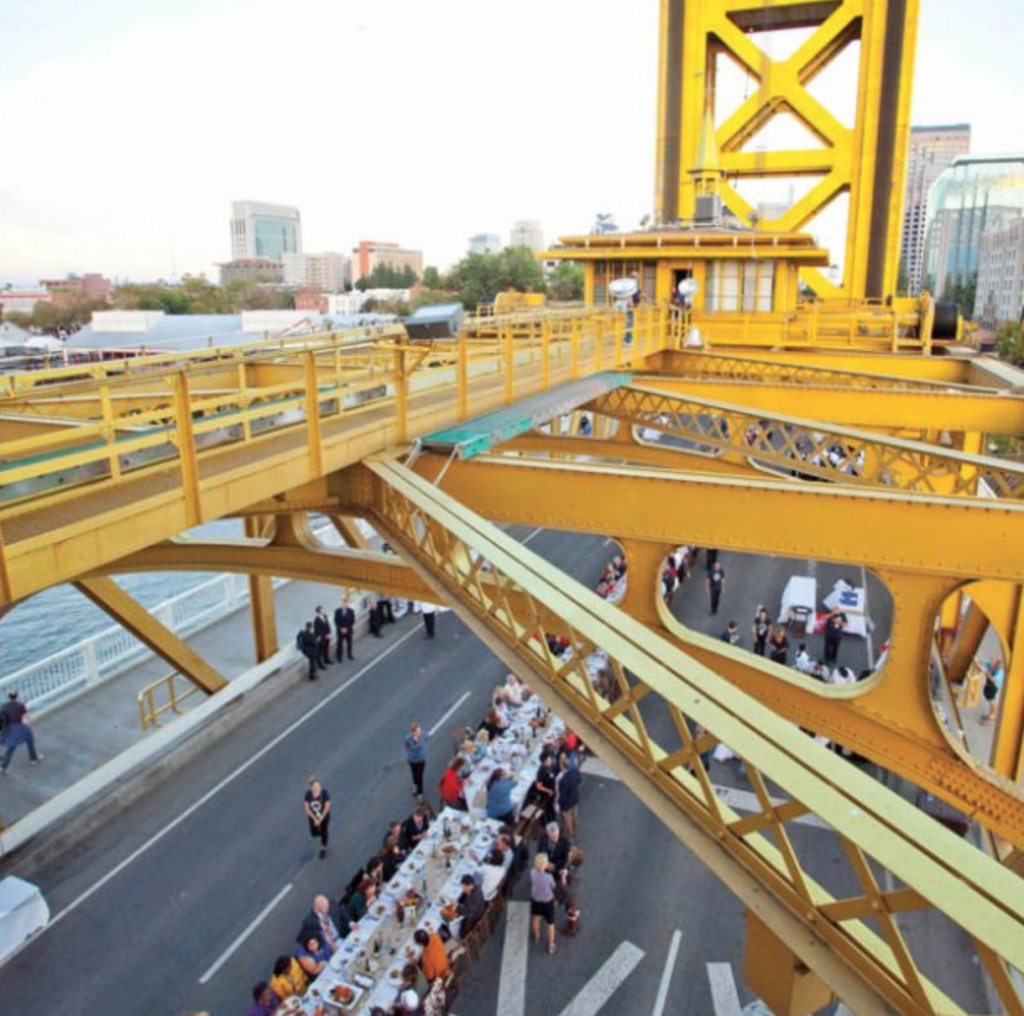 This weekend, approximately 35 mayors from around the country will descend on Sacramento as Mayor Kevin Johnson, who was installed as president of the U.S. Conference of Mayors in April, hosts the group's fall leadership meeting here.
Mayors from cities such as Philadelphia, Baltimore, Oklahoma City, Indianapolis, Las Vegas, Nashville, New Orleans and Santa Barbara will arrive in Sacramento on Saturday for the conference that will consist primarily of meetings focused on the agendas laid out by Johnson at the annual conference that took place in Dallas this past June.
As part of Johnson's "Cities 3.0" initiative that centers on civic innovation, the mayors will also hear from a number of tech company leaders, including the CEOs of ride-sharing companies Uber and Lyft, as well as from the heads of cloud storage company Box, online software company OpenGov.com and civic innovation company Citymart.
The mayors will dine at Cafeteria 15L on Saturday and then take part in the annual Tower Bridge dinner on Sunday that marks the end of the two-week Farm-to-Fork Festival.
Mariah Sheriff Ray, the mayor's deputy chief of staff, says the leadership meeting normally takes place in July or August, but that the mayor made the call to move the date to show off the city at its best. "Mayor Johnson said, 'I want to buck the trend a little bit and do it in the fall because I want it to align with the farm-to-fork gala,' " she said. "He felt it's such a uniquely Sacramento experience and he said he wanted it to be part of this."
Related Links
Scenes from the 2013 inaugural Tower Bridge dinner
The 2012 Sactown article that inspired the Tower Bridge dinner