5 movies, concerts, and other events highlighting Black History Month in Sacramento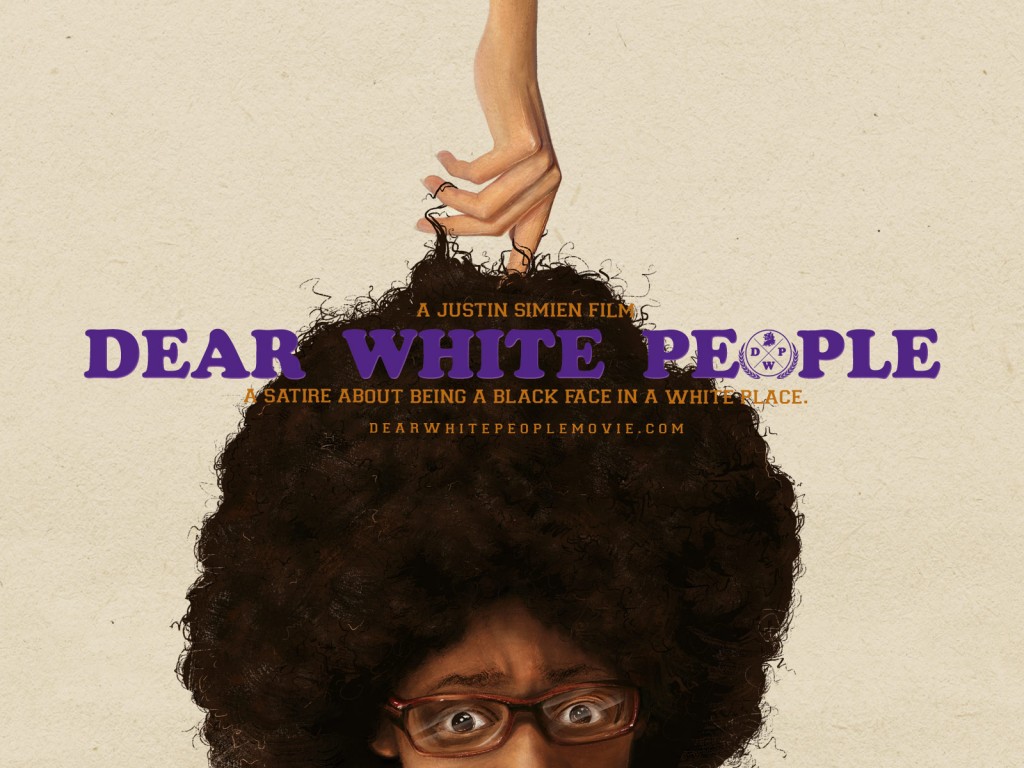 Throughout February, locations across the city will take part in celebrating Black History Month. From a star-studded NAACP event to a free screening of the acclaimed comedy Dear White People, here are five ways to recognize the role of African-Americans in the U.S.
NAACP Legacy Hall of Fame Art Exhibit and Symposium
Feb. 2 View an art exhibit displaying Mayor Kevin Johnson's personal collection of art and artifacts, and take in a special panel discussion on civil rights and sports featuring Johnson, ex-Assembly Speaker/San Francisco Mayor Willie Brown, NBA legend Kareem Abdul-Jabbar, and former Major League Baseball managers (and Sacramentans) Dusty Baker and Jerry Manuel, as well as UC Berkeley sociology professor and professional sports consultant Dr. Harry Edwards. Johnson will receive the NAACP's Living Legacy Award and be inducted into the organization's Legacy Hall of Fame after the event. (Prospective attendees should RSVP for the event by calling 498-1898.) Free. 5 p.m. Crocker Art Museum. 216 O St. 808-7000. ca-naacp.org
Created Equal: America's Civil Rights Struggle
Feb. 10, Feb. 24 & March 10 Serving as the highlight of the Sacramento Public Library's Black History Month celebration, this three-part event trails the history of African Americans from slavery to the Civil Rights Movement through documentary screenings and discussions covering American history across two centuries. The event begins on Feb. 10 with screenings of slavery documentaries The Abolitionists and Slavery by Another Name followed by a discussion moderated by Dr. Chris Padgett, history department chair at American River College. The event continues on Feb. 24 when UC Davis' Dr. Beth Slutsky will screen and lead a discussion on civil rights films The Loving Story and Freedom Riders. The celebration ends on March 10, when poet and social justice advocate Abe Sass will share his personal experiences from the 1963 March on Washington as well as read his own poetry discussing social issues such as mental illness, gender equality and same-sex marriage. Free. 6 p.m. Central Library. 828 I St. 264-2700.
Black History Month Celebration: A Free Family Festival
Feb. 15 Celebrate this Maya Angelou-inspired cultural festival at this event. In addition to its regular gallery, the Crocker—in collaboration with the Sojourner Truth Multicultural Art Museum and Sacramento Juneteenth—will feature performances from modern dance troupe Malia In Motion, African drumming and dance group Jodam as well as a special dance interpretation of Angelou's poem "Phenomenal Woman" by local dancer Mikayla Lattimore. Gallery-goers can also check out the photography exhibit "Voices Behind the Bricks," which displays artwork by teens living in public housing communities, or browse the vendors gathered at the Black and Beautiful Community Marketplace. Free. 12 p.m. Crocker Art Museum. 216 O St. 808-7000. crockerartmuseum.org
Dear White People
Feb. 19 Head to Sacramento State University for a free screening of this satire, which earned writer-director Justin Simien a Special Jury Award for Breakthrough Talent at the Sundance Film Festival. The film, which follows the lives of four African-American students as they explore college life and racial politics at a predominantly white Ivy League university, was praised by The New York Times critic A.O Scott for being "as smart and fearless a debut as I have seen from an American filmmaker in quite some time." Free. 7:30 p.m. University Union Ballroom. 6000 J St. 278-6011. csus.edu
Mandela95 Concert
Feb. 26 Inspired by Nelson Mandela's Long Walk to Freedom—the late South African president's 1995 autobiography profiling his early life and 27 years in prison under apartheid—this second annual tribute concert will pay homage to the revolutionary social justice icon through performances from reggae artists Xsample and The Atomic Banned, along with surprise guest speakers and poets. $30. 7 p.m. 1515 J St. Jean Runyon Little Theater. 808-5291. mandela95concert.com
Related Links
–New Brunch Boys food truck puts weekend tradition on wheels
–10 cool places to explore for free on Museum Day
–Oscar-nominated short films to screen at Crest Theatre