5 questions for chef, author and food activist Alice Waters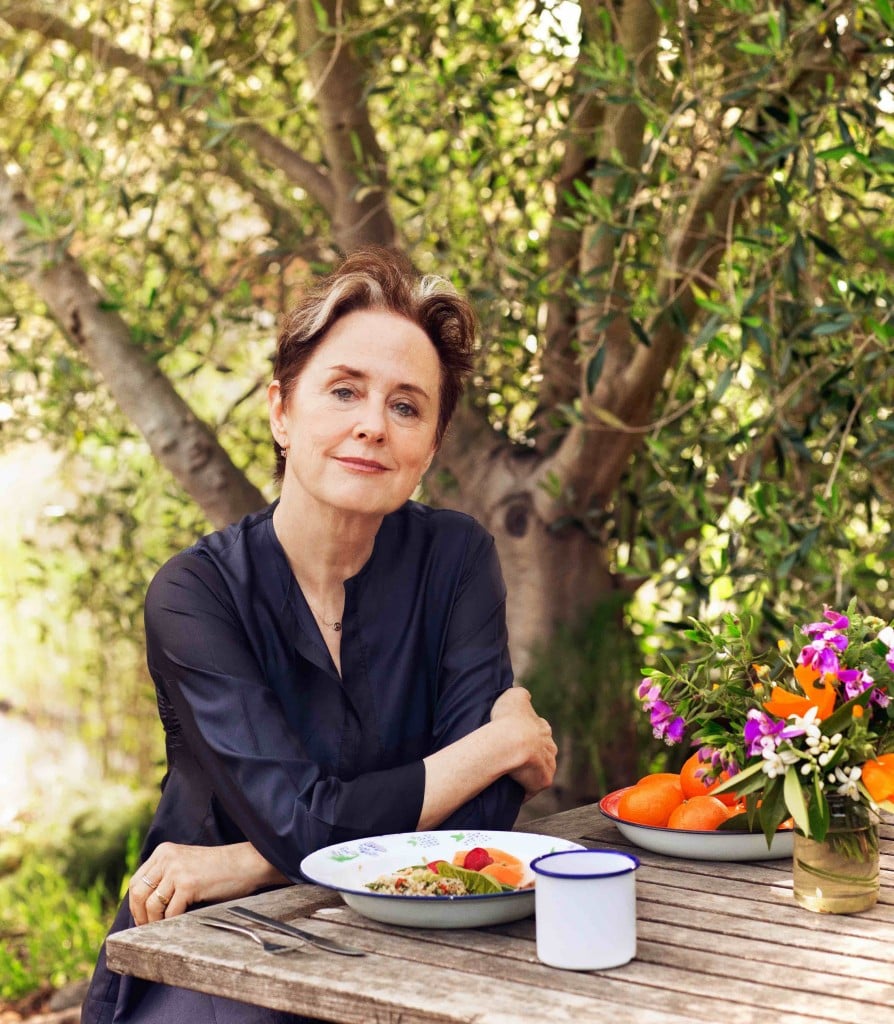 Restaurateur Alice Waters pioneered the farm-to-fork movement long before it had a name. Her Berkeley restaurant Chez Panisse opened in 1971, championing the use of organic, seasonal ingredients and sparking a revolution that would come to be known as California cuisine. The culinary icon makes an appearance at Folsom's Harris Center on Sunday, March 12, inaugurating Folsom Lake College's new speaker series. We chatted with the acclaimed food activist and New York Times best-selling author about her big ideas for California schools, the locals who inspire her and her advice for eating organic.
What can your audience expect from your upcoming talk at the Harris Center?
I have big ideas I'd like to present. I really want to talk about education—edible education. I have an idea about school lunch becoming an academic subject where we give lunch the time and attention it deserves, to really bring children into a new relationship with food and agriculture. So at the same time they might be learning the history of the Silk Road, they would be eating the food you might find in India, along the Silk Road. I love the programs of community-supported agriculture, and that's why I'm imagining a school-supported agriculture. It's so important that we put time and attention into feeding children and nourishing them—all of them—at school. There's a lot happening in and around Sacramento that would make it a fertile place to model this idea—and no better place than the seat of government.
What are you hoping people will walk away remembering that evening?
I want them to walk away with a call to action, a commitment to make the right choices every day about food, because I think when you do, you really come back to your senses. You think about the world differently. This isn't hard to do; this is pleasurable to do. And I guess I would really like everybody to keep thinking about public education and the care of children. Once [kids] have been taken by the ideas and the values of the fast food culture, it's very hard to bring them back. They are our future. It's so important.
Do you come out to Sacramento very often?
Not often enough! But I always feel at home in Sacramento. I know a lot of the restaurateurs there, and I've been involved with Edible Sac High [a program Waters and former Mayor Kevin Johnson launched in 2012 at Sacramento High School in which students run their own school garden, kitchen classroom and cafeteria]. And I used to go to Sacramento a lot to see Darrell Corti and go to Corti Brothers. We're doing his birthday party at Chez Panisse on the first of April. He is a wealth of knowledge on all subjects, especially anything Italian.
What do you want people to recognize about the Sacramento region, which has been coined the Farm-to-Fork Capital of America?
There are a lot of farm-to-table restaurants in Sacramento—a lot of people that care about where their food comes from. Some of the greatest farmers and ranchers are near Sacramento, and it's a place of deep thinking about organic farming. Full Belly [Farm] is a great example of how to bring the community out to a farm, how to build a community at a farm, [and] how to educate people at the farmers' markets. People like Craig McNamara [who runs Sierra Orchards, an organic walnut and olive oil farm in Winters, and educational outreach programs for current and aspiring farmers] are extraordinary as well. He is bringing students into a real connection with nature.
Speaking of organic farming, what is your advice to someone who is skeptical about eating organic?
I think the best way is to go out to a farm and see what the work is about and what it takes to do it, and once you learn about that, you'll always want to pay the real cost of the food. You'll understand that they're growing food for our nourishment and to take care of the land for the future generations. Once you understand that—and when you taste that—I think it's very easy to be converted.
"An Evening with Alice Waters" will take place March 12 at 7 p.m. at Folsom's Harris Center (10 College Pkwy. Folsom) and tickets are $29-$64. A Q&A session will follow the talk, moderated by Sacramento Bee senior writer Marcus Crowder. For more information, call 608-6888 or visit harriscenter.net.
You Might Also Like
Q&A with author and food expert Michael Pollan
Shopping with the Chef: Randall Selland shares his farmers' market secrets
The Tastemaker: grocer Darrell Corti's rise to fame