5 questions for comic Bobby Slayton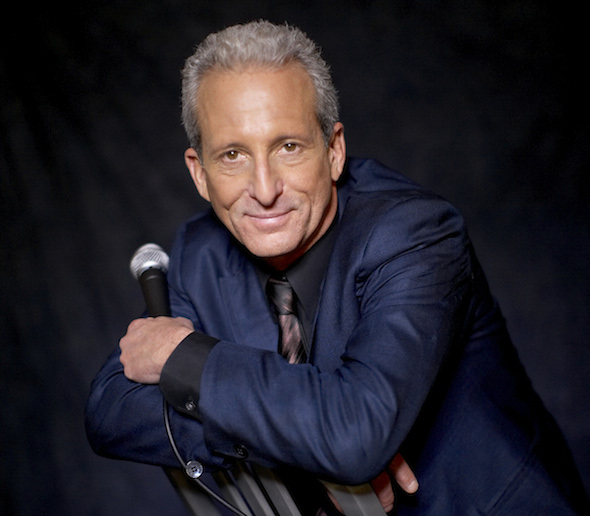 Known as "The Pitbull of Comedy" for his legendarily caustic stand-up sets, Bobby Slayton has been unleashing his gravel-voiced riffs on culture, politics, sex, race and every taboo in between for more than 30 years—often during his frequent trips to Sacramento. The comedian, who performs Oct. 9-12 at Punch Line, talks about his early days in town, what makes a "great room" for comics, and leaving his mark on modern comedy.
How long have you been coming to Sacramento to perform?
When I was a young comic living in San Francisco, I used to play the Laughs Unlimited, right in Old Sac. They used to put us up in a condo that was a block away. I remember Bill Hicks opened for me the week John Belushi died. He was a great comic, even back then. He was just a kid. I brought him back to San Francisco with me. But I started working in Old Sacramento back in the '70s, and Old Sac was where all the good restaurants were. The Firehouse is still there. That was always a classic. Now I always go into town a day early [to do press], and there's always a great restaurant to eat at somewhere. Even if it's a little hole in the wall Thai place. I love that.
Do you have a must-go place—a restaurant or club that you stop by—or friends you see when you're here?
Frank Fat's is still there, isn't it? I remember when Frank Fat was still alive; I remember reading about it in Herb Caen's column in San Francisco [in the Chronicle]. Herb was from Sacramento—the "Sackamenna Kid." I always loved reading Herb Caen's column, and it was always thrilling when I saw myself in there. People pop in to see me [when I'm in town]—some fans, people I've known over the years. For the most part, though, I'm working. I'm doing the morning radio, I'm going to the gym if I can muster the strength, I go do my show, and then I don't go out at night after my show anymore. In the old days we were doing drugs, picking up waitresses, smoking cigarettes, whatever the hell you're doing. [Now] I go back to my room and watch Letterman or Fallon and I'm thrilled to death.
I feel like this city's comedy scene has evolved considerably since the old days. Is that just the case everywhere, or do you see specific differences when you return here?
I just play the Punch Line, but the one thing I've found in every city is that it used to be they used to bring in the headliner and the middle act, and then the emcee. The emcee would usually come up from San Francisco, and the middle act was either from New York or L.A. Now there are so many comics that, for the most part, I find a lot of the clubs are using local guys. I see audiences getting younger—though I don't know if that's them getting younger or me getting older, or a combination of the two. I still have my old fans. A lot of club [owners] will tell me when I play there, "We never usually see people in their 50s or 60s coming to the comedy clubs"—which means I do have some fans left.
Comics talk about good clubs as "great rooms." Aside from the obvious—like having people in it who laugh—what makes a great room for you? Is Punch Line one of them?
There are some rooms where they don't control the crowd as well, and there are some rooms where the sound on the side is horrendous. The Punch Line happens to be perfect—one of the few where you can hear everything and you can see everything; the sight lines are great. The bar is in the room, but the bartenders aren't making blended drinks during the show or clinking glasses. The Punch Line keeps an eye on everything. It's a well-maintained room. They've been at it so long that they've trained people. It's a comedy club. You don't talk. If you don't like the show, then leave, because the other people around you want to listen. That's what makes a good room.
How do you think you've influenced younger comics? What have you learned about your work and career from meeting them on your travels?
I didn't break any barriers with my stand-up. Those were already broken by people like Lenny Bruce, George Carlin, Richard Pryor and, to an extent, Joan Rivers. I know Lenny was a big fan of hers. A lot of young guys said that when they were younger—it makes me feel so old saying this—they would watch me on Comedy Central or HBO or Showtime. Even some black comics, which is kind of cool. Chris Rock once sent me a message on Facebook saying I was one of his favorite comics. That's really cool—that's very cool.
But as far as these shock comics go, guys who are trying to push the envelope on stuff, I was doing that in the '70s and '80s in San Francisco. But Don Rickles had done that before me. A lot of times I've had comics open up for me, and by the end of the week, I can see kids getting more aggressive. It's like a little kid hanging out with his older brother: By the end of the week, he's picked up some bad habits.
Bobby Slayton performs from Oct 9-12 at Punch Line Comedy Club. $25.40-$28.90. Times vary by day. 2100 Arden Way. 925-5500. punchlinesac.com