5 questions: Steven Wright on comedy, Louis C.K. and his upcoming Davis concert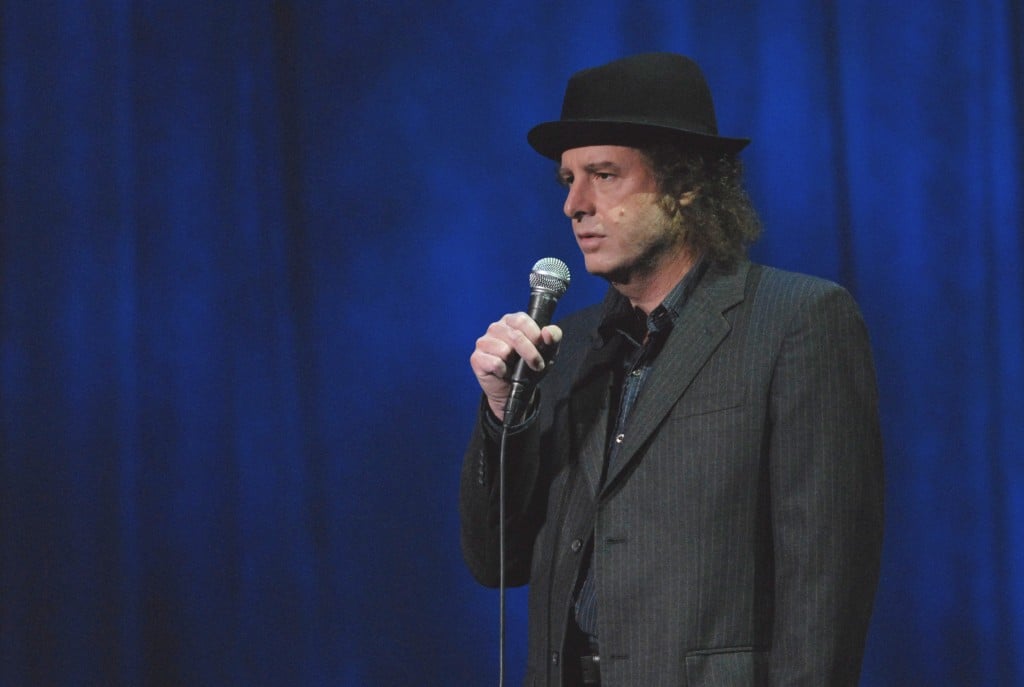 "I spilled spot remover on my dog and now he's gone." "I used to be a narrator for bad mimes." "You can't have everything; where would you put it?" These are just three of the countless one-liners and droll non sequiturs that have helped build the legend of Steven Wright, the celebrated comic (and Academy Award winner for his 1988 short film The Appointments of Dennis Jennings) who will bring his stand-up set to the Mondavi Center on Sept. 17—his first Sacramento-area appearance in a decade.
Sactown caught up with Wright, who has also worked alongside fellow comedy star Louis C.K. on the last two seasons of the FX series Louie, to talk about their partnership, what his TV work might mean for Wright's own moviemaking goals, and where he keeps that "surreal" Oscar statuette of his.
You're playing the Mondavi Center next month. It's a great venue and a big room for a comic. What's your ideal room?
About 900 or 1,000 people. A room that size, everybody is still close, but the energy is more than 300 or 400 people. It's not too big, but it's got a lot of energy. It's like water—[the difference between] if you were swimming in a pool or jumped out of a boat into the ocean. You just adjust to what you're doing, but you're basically doing the same thing. It's just a slight adjustment. You try to reach them more with your body language. It's such a delicate difference. It's delicate, because you want to talk to the audience like you're talking to one person no matter how many people there are. The show is like a painting that's never finished. I just keep painting—painting over something, taking something out, adding something.
You've been a consulting producer on Louie. What does that role entail?
He writes scripts—he writes every word—but before he writes, he might bounce off the story with me. I give him my opinion on three stages of the process: When he writes it, I give him my feedback. I'll go to shooting and look at the takes and talk about whether it's funny or not funny. I give him my feedback there. And when he edits the show, I watch it and I give him my opinion of how it was edited and how it flows and all that stuff.
Why did he approach you? What was it about your work that he wanted as part of the show?
I didn't really know him, but in getting to know him, I realized that he really liked me a long time ago when he was just beginning. I talked to him once in a club—I told him how much I liked what he did. It was this little tiny club in Boston [where Louis C.K. is from]. I live in Massachusetts.
About three years ago, I wanted to live in New York City for a couple of months. So I rented an apartment there one spring. My manager knew Louie [who now lives in Manhattan], and he said, "You guys should get together. I think you would hit it off." So we did. Then the next spring we were hanging out [again]. And completely out of the blue, he would show me tapes of the show, and I would give him my opinion. But it was very casual. I wasn't working on the show. I'd go to visit him, and he'd say, "What do you think of this?" And then we'd go do something else. Then he said, "How would you like to work on the show?"
It's been an incredible experience for me, because I highly respect his mind and to discuss all these different elements with this brilliant guy is a great and fun thing to do. Stand-up is very [solitary], so to work with another comedian… It's like he has a band and he lets me sit in with his band. That's what it's like.
Where do you keep your Oscar?
I have a table that I use as a writing desk. It's on the table.
What does it mean to you, nearly 30 years on, to have that award and that recognition for The Appointments of Dennis Jennings?
It's very surreal to have one of those things. We made the short film for HBO. We made it, we gave it to them, and they wanted to play it in [theaters in] LA and New York before they played it on HBO. And then it was nominated [for Best Live Action Short Film], and it won. Say the short film was a dart, and we were throwing it over to HBO. And a big gust of wind blew it like 20 miles off to the side and it stuck into this other bullseye. It's great having it. It's weird, it's an honor, it's freaky, it's surreal.
Steven Wright will perform Sept. 17 at Mondavi Center's Jackson Hall. $40. 8 p.m. Mrak Hall Dr. and Old Davis Rd. 530-754-2787. mondaviarts.org