50 romance authors—and 'Fifty Shades of Grey'—set to heat up downtown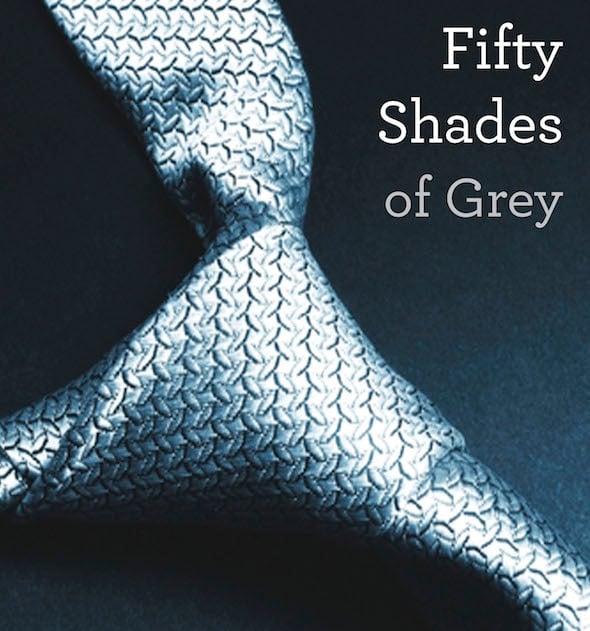 Winter in Sactown will get a little hotter when 50 contemporary romance novelists steam up downtown on Feb. 13 at the inaugural "Love and Fifty Sacramento" event.
The gathering—which combines book signings with a private opening-day screening of Fifty Shades of Grey, the highly anticipated film adaptation of E.L. James' blockbuster erotic novel—will welcome both genre newcomers and established authors within the adult romance community, including Monica Murphy (the writer behind the New York Times bestseller, One Week Girlfriend), USA TODAY best-selling novelist J. Sterling, and local authors like Vacaville-based Erika Van Eck and UC Davis alum Jules Barnard.
K.J. Bell, the Sacramento-raised event organizer and author of the Amazon best-selling series Irreparable, attributes the boom in the contemporary romance market to the success of Fifty Shades of Grey and its melding of psychological drama with the genre's infamously racy sex scenes.
"Our genre really took off after the release of Fifty Shades of Grey," Bell says. "As new adult and contemporary romance authors, we sort of took some of the scenes to a new level, but the books are packed with some really great stories too."
Prior to the book fair at Embassy Suites on Capitol Mall (where readers can purchase books and other merchandise to have signed by authors), VIP ticket holders can attend a pre-event reception featuring appetizers and a chance for readers to mingle with authors in a more intimate setting. Later that night, attendees can travel from the hotel to a special showing of Fifty Shades of Grey at nearby Century Downtown Plaza.
Sponsored by the contemporary-romance book review site Fierce and Fabulous Book Diva, "Love and Fifty Sacramento" is in its first year and expects to return as the next two screen adaptations of the Fifty Shades books—Fifty Shades Darker and Fifty Shades Freed—are released in years to come.
"[This event] is really a chance for people who love contemporary novels, who love Fifty Shades of Grey, to get together and meet their favorite authors," Bell says. "If you've never been to a book signing like this or heard about them, it's a pretty fanatic affair. Fans hug you and sometimes they bring you gifts. There are a lot of readers that even develop fan pages for the characters. I wouldn't classify it as a cult, but I would say they're very passionate."
$10-$45. 6 p.m. Embassy Suites. 100 Capitol Mall. 326-5000. loveandfifty.blogspot.com
Related Links
–Pop-up restaurant Roaming Spoon hits the town with secret dinners and more
–Trailer released for new Sacramento Kings documentary
–Tower Records documentary set for premiere at SXSW Film Festival