6th annual Bastille Day Waiters' Race set to storm midtown July 12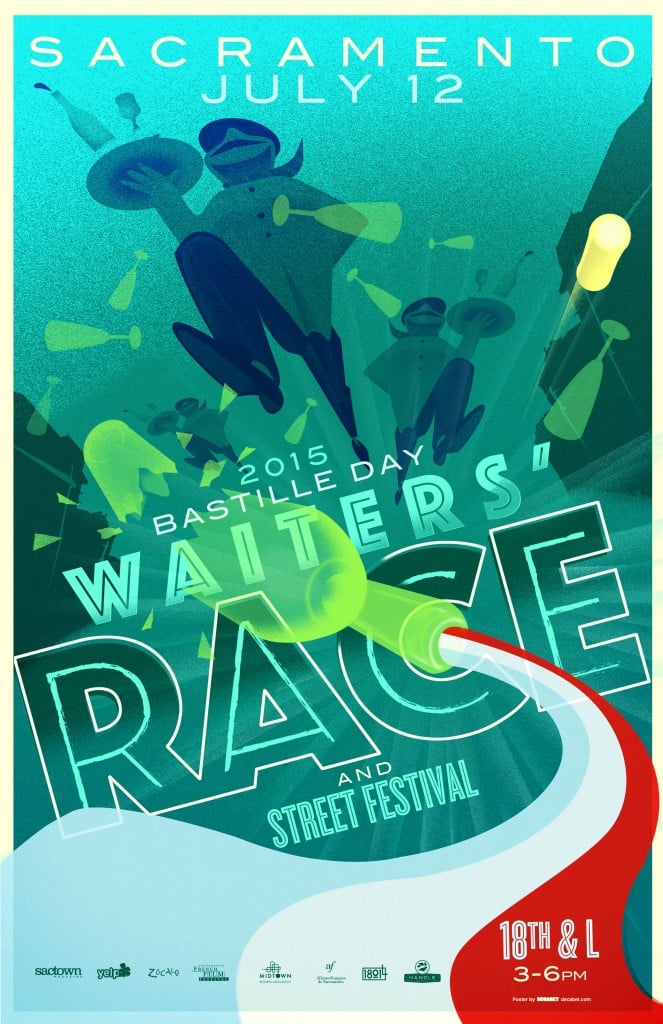 Vive la France! The Sacramento Bastille Day Waiters' Race & Street Festival, which was inspired by the Parisian footrace that celebrates the French holiday, returns for its sixth year in midtown's Handle District on Sunday, July 12.
The event will feature up to 50 local restaurant servers in traditional black and white Parisian-style uniforms speed walking around the block twice while balancing a tray holding a bottle and two glasses. The goal is to be the first to cross the finish line before spilling the contents of their tray.
A street festival featuring food, drinks and entertainment will take over the Handle District during the event, with French fare from the likes of Crepeville and Brasserie Capitale, as well as local wineries and tastings from neighborhood favorites like The Rind and Ginger Elizabeth Chocolates.
KCRA's David Bienick will emcee the event, providing festival-goers with impromptu French lessons. Plus, costumed mimes, stilt-walkers, accordion players, and cancan dancers, as well as a DJ spinning French tunes will provide entertainment and a lively Parisian atmosphere for the day.
"It's such a visual event," says Seann Rooney, executive director of the Handle District. "Around one square block, people can watch the waiter's race, and we're doing our best to bring out the Eiffel Tower again, as well as big flags, people in costume and the big balloon arch at the finish line."
A portion of the proceeds from the event benefits The Alliance Française de Sacramento and the Sacramento French Film Festival. Race winners will be awarded cash prizes in men's and women's categories: $500 for first place, $250 for second place and $100 for third place. (Grange Restaurant & Bar has taken the trophy in the men's category for three years in a row.)
And returning for the second year, a children's race will follow the main event, giving little ones a chance to practice their balancing skills and claim prizes like T-shirts. "Tray" magnifique!
To learn more about the origins of the local version of the race, click here to read our 2010 article suggesting the idea for Sacramento.
Free. $25 for waiter registration. 3-6 p.m. (Race begins at 3:30 p.m.) L St. between 18th and 19th Streets. 447-1960. sacramentobastilleday.com
You Might Also Like
First look: Brasserie Capitale serves up a French revelation on K Street
Celebrate the Fourth of July with 10 dazzling fireworks displays
Five festive farm events to attend this summer and fall