A chic peek at this year's Sacramento Fashion Week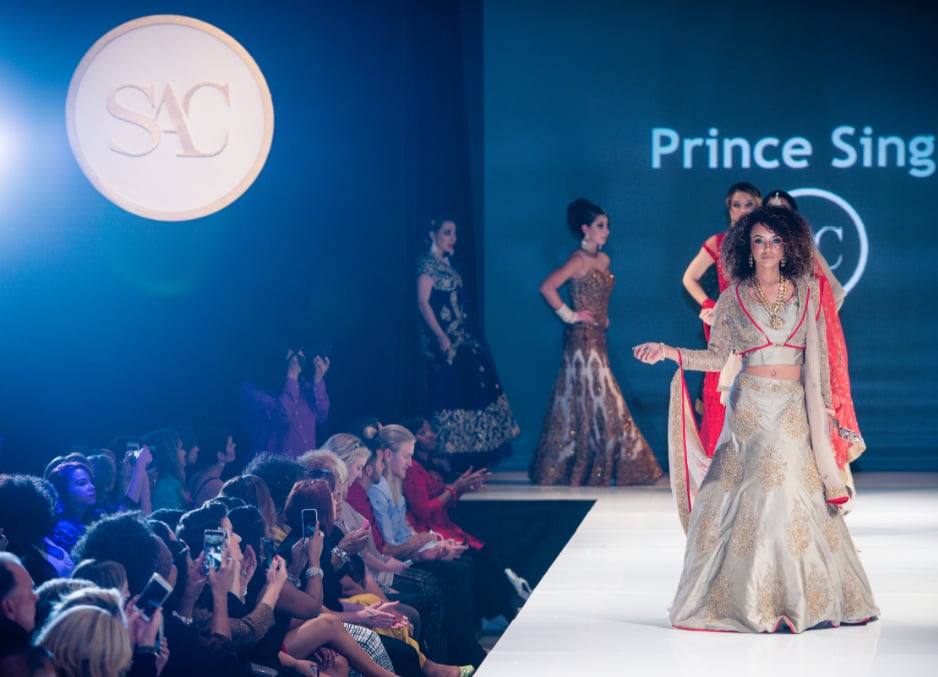 Sacramento Fashion Week is making a stylish return to the capital city for an 11th year Feb. 19-25. Read on for the runway shows, workshops and showcases you won't want to miss.
Launch and Boutique Showcase
Feb. 19 Fashion week will launch with a party to introduce the week's showcasing designers to the public and spotlight six pop-up boutiques from in and around the northern California region, like Folsom's Runway and Button Up boutiques, El Dorado Hills' Mirror Mirror Fashion, Haute Again Consignment from Davis and Sacramento-based Retrospect Vintage Fashion. $10-$50. 4-8 p.m. Masonic Temple. 1123 J St.
Fashion Forum
Feb. 20 Hosted by the Art Institute of California Sacramento, this forum will bring together six industry professionals from different corners of the fashion industry to educate students and members of the community about the multiple career paths fashion can provide. Some of the experts include Chandra Bourne, owner of Cast Images Model and Talent agency, and Debbie O'Hearn, a popular local stylist. Free. 6-8 p.m. Art Institute of California. 2850 Gateway Oaks Dr.
Model Bootcamp
Feb. 21 Wannabe models can learn how to put their best foot forward on the runway at this workshop, which features a series of training sessions with instructors from Barbizon Modeling Center on the proper movements and facial expressions working models use to strut their stuff on the catwalk, as well as other nuggets of advice from Sacramento Fashion Week (SACFW) producer Duane Ram. Free. 4-6 p.m. Barbizon Modeling Center. 2020 Hurley Way.
Emerging Next Showcase
Feb. 22 Up-and-coming creatives from local colleges like Sacramento State University, UC Davis and American River College will have a chance to channel their inner Marc Jacobs and Stella McCartney in a runway show. Eight emerging student designers will each put together a collection of up to 10 looks to showcase before an audience of industry leaders and style lovers. $10-$50. 6-10 p.m. Holiday Inn. 300 J St.
Fashion on Film
Feb. 23 The film and fashion industries collide in this runway show with the aim of inspiring filmmakers to use fashion in their work. The theatrical show will pay tribute to the late music legend Prince, whose songs will play while models reveal collections from Sacramento labels like LOVE by Janelle Cardenas, Yummy Honey by De Lore and American Umma by Lataiya Gohlar. $10-$20. 7: 30-10:30 p.m. Beatnik Studios. 723 S St.
Spring/Summer Showcase
Feb. 24 The Sacramento Railyards will play host to the first night of major showcases for SACFW, as eight designers present their spring-summer collections on the runway. Local designers like Yennie Zhou, Lisa Lo, Angela De Forsage, Theresa Truong and Scatha G. Allison will parade their original designs, ranging from swimwear to cocktail dresses and avant-garde wearable art. $30-$50 ($60-$150 for VIP). 6:30-10 p.m. Sacramento Railyards. 501 Jibboom St.
Fall/Winter Showcase
Feb. 25 SACFW gets a dose of star power on its final night, as local labels share the stage with guest designers like Alexandria von Bromssen, a finalist on season 12 of Project Runway. Look for trends in outerwear and fall-winter layering techniques in collections from O'BLANC by Olga Blanc, Thimoleon Rodriguez and Electrik by Eshonna Trice. Sacramento-based designer Prince Singh will show the only menswear collection of the night, highlighting his luxury line of bespoke blazers. $30-$50 ($60-$150 for VIP). 6:30-10 p.m. Sacramento Railyards. 501 Jibboom St.
For more information and to purchase tickets, visit sacfashionweek.com.
You Might Also Like
The curtain rises on a new Sacramento theater company's debut production
Color and curiosity: A first look at the striking new ArtStreet exhibit
A look back at Sacramento Fashion Weeks past