A Claes Act
Just ask San Francisco, Milan or even Des Moines: Landing a larger-than-life sculpture by Claes Oldenburg in your city is an artistic triumph. But if we want our own, we need to act fast. He's in his '80s. And yes, he's still taking commissions.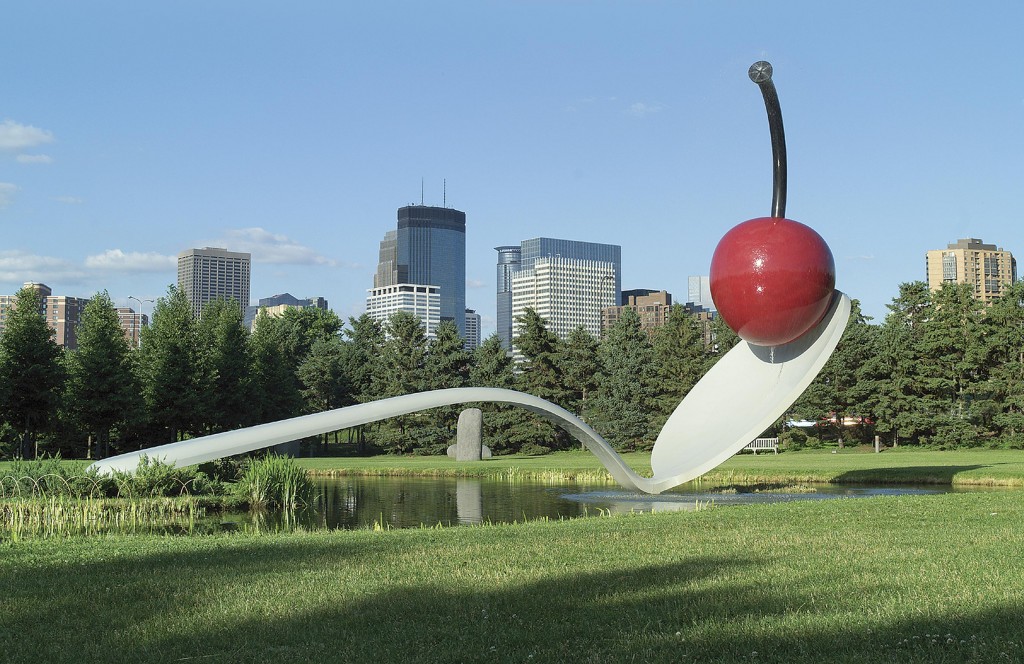 The Idea
There is probably no other artist on the planet more closely identified with civic sculpture than Swedish-born artist Claes Oldenburg. For decades, Oldenburg's fanciful oversized sculptures of everyday objects have found very public homes in cities around the world. Some examples: his 45-foot-tall clothespin in front of Philadelphia City Hall, his 96-foot-tall baseball bat in Chicago, and his 51-foot-long spoon and cherry in Minneapolis (pictured above). His work was the subject of an exhibit just this past year at the Whitney Museum of American Art in New York—a bittersweet honor because his wife and artistic collaborator Coosje van Bruggen passed away last January—but the New York-based artist is still "definitely considering commissions," according to Elizabeth Sullivan at PaceWildenstein, the gallery that represents Oldenburg. While Sacramento has some great public art, there's no defining piece that instantly gives visitors a sense of place. An Oldenburg might be a great way to kick off a new sculpture garden in the park opposite the Crocker Art Museum. Or perhaps a first step in a new urban design for Capitol Mall. What would a Sacramento Oldenburg look like? Ultimately it's up to the artist, but the result is always inspired by the city itself.
The Players
Oldenburg's commissions come from various sources—civic, private and corporate. In San Francisco, the founders of Gap, Inc. commissioned that city's Oldenburg—a 60-foot-high bow and arrow (pictured above)—as a gift to the city. The Denver Art Museum commissioned a 31-foot dustbin and broom for the front of their Daniel Libeskind-designed museum expansion. And Cleveland's giant rubber stamp was commissioned by the Standard Oil Company of Ohio in 1982. Here, the Crocker is one natural player, but a wealthy philanthropist or local company with deep pockets would work just as well.
The Bottom Line
Naturally these pieces don't come cheap. Not only are they designed by an internationally celebrated artist, but the fabrication costs are high, too. Sullivan says commissions range from roughly $1 million to $3 million. But when you consider the lifespan and impact of these city-branding projects, it's a small price to pay. Some of his works have been beguiling passersby for over 30 years. So divide the commission cost by at least that, and it's a tiny price to pay for a big civic boost.