A Critical Stage
Sacramento's Community Center Theater is gearing up for a multi-year renovation, but may be missing the role of a lifetime. As the heart of the Sacramento performing arts scene, here's how to keep this comedy of errors from becoming a civic tragedy.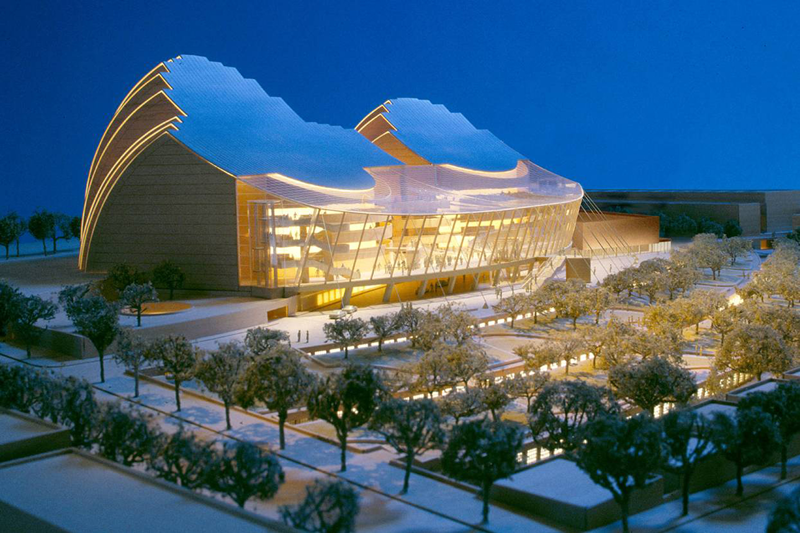 II never thought I'd write these words, but right now I wish Sacramento had more of a
small-town mentality.
That's because when it comes to performing arts centers, the smaller towns that surround the capital city are thinking far bigger than the civic mothership.
Look no further than our suburban gems, Davis and Folsom. In 2002, Davis unveiled the $61 million Mondavi Center, a stunning theater with state-of-the-art acoustics that has become the region's hub for the world's best performing artists. Want to see Wynton Marsalis? Itzhak Perlman? That's where you go.
And come February, Folsom will debut its own theater space, Three Stages at Folsom Lake College—a brand-new $50 million performing arts center that also has ambitions to match its price tag.
Sacramento? Well, this past April, the City Council voted to "renovate" our boxy, gray, concrete, 1970s, 2,400-seat Community Center theater at a cost of $40 million over the next several years. The basic idea is to upgrade the electrical, plumbing, chairs and floors; add bathroom stalls; and rip off a few concrete slab walls and replace them with glass to open the lobby to the street.
But Sacramento needs to create some electricity, not renovate it.
That means following the leads of other cities around the country that are building spectacular, new performing arts centers and, in turn, reinvigorating their downtowns. And they're doing it in this economy. And those who can't build it now are already planning for the next economic upswing.
For example, this January, Indianapolis will open its $167 million multi-theater Center for Performing Arts.
Next spring, Orlando will break ground on its $383 million Dr. Phillips Center for the Performing Arts, opening in 2012.
And next September, Kansas City will open its sparkling, new $413 million Kauffman Center for the Performing Arts, designed by world-renowned architect Moshe Safdie. Once completed, it will be an architectural and cultural jewel in the heart of downtown Kansas City.
So what do all these regions have in common?
For one, they are all smaller than Sacramento.
Second, they are all being built during this recession.
They are also all striving for greatness, not hoping to improve "efficiency and functionality," as the Sacramento City Council resolution called for.
So before you laugh at those price tags while you recite statistics about the American economy and the California budget, understand that ours doesn't need to cost $400 million to be great. Most of these projects listed above include multiple large theaters, and the Community Center Theater's footprint isn't big enough for that. But it is big enough for a signature theater. To wit, Omaha built a new, 2,000-seat symphony hall in 2005 for $95 million. And here in California, the San Fernando Valley's 1,700-seat, $125 million performing arts center will open in January.
Also, a new theater doesn't need to drain our collective pocketbooks. In Omaha, 85 percent of the $95 million came from private funds. And incredibly, 89 percent of the $413 million that Kansas City is spending came from individuals and businesses (the city kicked in $47 million for parking garages).
Here in Sacramento, we raised $100 million for the Crocker Art Museum's expansion. And $40 million has already been earmarked for the Community Center theater's renovation through ticket surcharges, without doing any fundraising at all. Imagine if we tried.
Like I said, we don't need to build it right now. But we do need to start planning it now, because Sacramento is notorious when it comes to missing big opportunities during economic upswings. This recession won't last forever, and when the economy comes back, we need to be ready.
When a reporter recently asked Joe Bankoff, president of the Woodruff Arts Center (home to the Atlanta Symphony orchestra), why he's talking about a new building during the great recession, he answered: "It's the perfect time to plan for the future and to figure out what the new normal will be. We'll move forward when we can, given the challenges and opportunities the economy may present."
Sure, let's do the minimal amount necessary to keep our theater open until we have the new plan in place. But spending $40 million essentially locks us in for decades, when we could be putting those dollars to a game-changing replacement. So scale back the renovation plans, assign a theater task force and hold an international design competition.
After all, renovation is for beloved old buildings that you don't want to tear down because of their grand designs and storied histories. You renovate Memorial Auditoriums. You renovate State Capitols. You renovate Elks Towers and Stanford Mansions. You don't renovate 1970s concrete bunkers from the Brutalist architecture movement that contradict everything we've learned about urban theater design in the last several decades—like the importance of state-of-the art acoustics, inspiring architecture and inviting glass walls.
One good thing about our theater, however, is its location. It's the perfect spot for a signature building. It's across the street from the Capitol, surrounded by great restaurants and next door to our convention center and our biggest hotels. If you don't make a bold statement here, then where?
This trend of new regional performing arts centers is only going to continue. Before the recession kicked in, plans were floated in West Sacramento and Elk Grove for theaters far more ambitious than ours. Developer Mark Freidman and architect Mark Dziewulski designed a bold concept for the West Sacramento riverfront. And Elk Grove began planning a massive, then-$159 million civic center complex designed by renowned architect Zaha Hadid, with a theater as one of its core components.
With Davis, Folsom, Elk Grove and West Sacramento thinking big about their theaters, isn't it time Sacramento did too?
To paraphrase a famous former Sacramentan who knew a thing or two about big stages: "tear down that hall!" S