A Culture of Sculpture
In towns across the globe, sculpture festivals spotlight art and artists, all while adding to a city's urban fabric. We too should set our artists loose on the streets of Sacramento.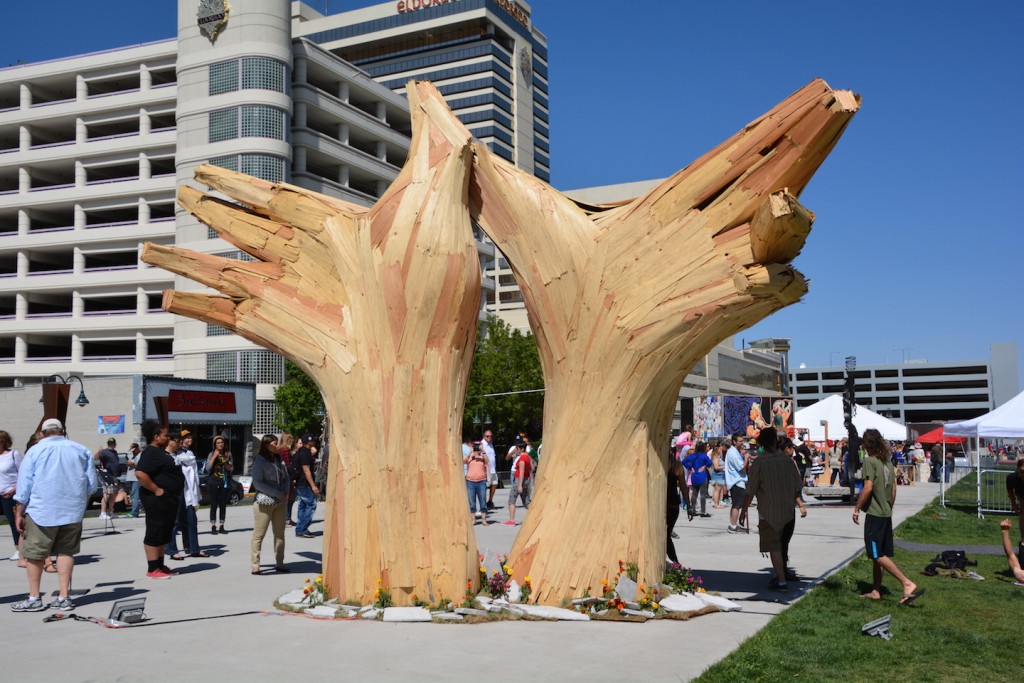 The Idea
Last year, many in the local arts community were up in arms when a piece by New York sculptor Jeff Koons was selected for the public space outside the new Golden 1 Center. Area artists felt snubbed, lamenting the missed opportunity to display their talent in a highly visible way. While one Sacramento artist has already been tapped for a new installation at the site, another way to give artists the chance to show their work (and make some money) would be to launch a sculpture festival here.
In cities around the world, sculpture festivals have given artists such opportunities. Since 1936, the town of Zundert in the Netherlands has held an annual flower sculpture festival with massive floral works. Menton, France, hosts a yearly citrus fruit festival, with towering pieces comprising 145 tons of fruit (perhaps worth emulating for our Farm-to-Fork Festival). Other regions have ice, snow or sand sculpture festivals.
Just east of us, Reno launched its own urban sculpture festival last year, and is already reaping the civic rewards. Aric Shapiro, the founder and executive producer of the event, says his group was able to fund nine large-scale original pieces last year (eight of which were created by Reno-based artists). The display attracted nearly 15,000 attendees over a three-day weekend. This year, he says the group hopes to double the number of sculptures. The festival will run from May 6-8.
Imagine supplementing the Koons sculpture at the new arena with a series of temporary works, some of which may find permanent homes elsewhere. Or perhaps the grassy medians on Capitol Mall could serve as a short-term canvas.
The Players
The Sacramento Metropolitan Arts Commission would be a natural facilitator for a sculpture festival. The Sacramento Kings may also want to support such an endeavor, both to draw crowds and use the Koons sculpture as a centerpiece.
The Bottom Line
Shapiro says the Reno festival has generated more than $300,000 in related economic impact. But the impact of such a display extends far deeper than money spent on hotels, restaurants and retail. The more public exposure (however temporary) that local artists receive, the more work they sell and the more Sacramento's cultural status is on permanent display. For the betterment of both our city and its creative community, we think it's time to take this artful idea to the streets.