A Dandy Shandy
Tank House's lemony frozen treat is the summer super quencher that just might turn you into a day-drinker. (After all, it's always beer-thirty somewhere.)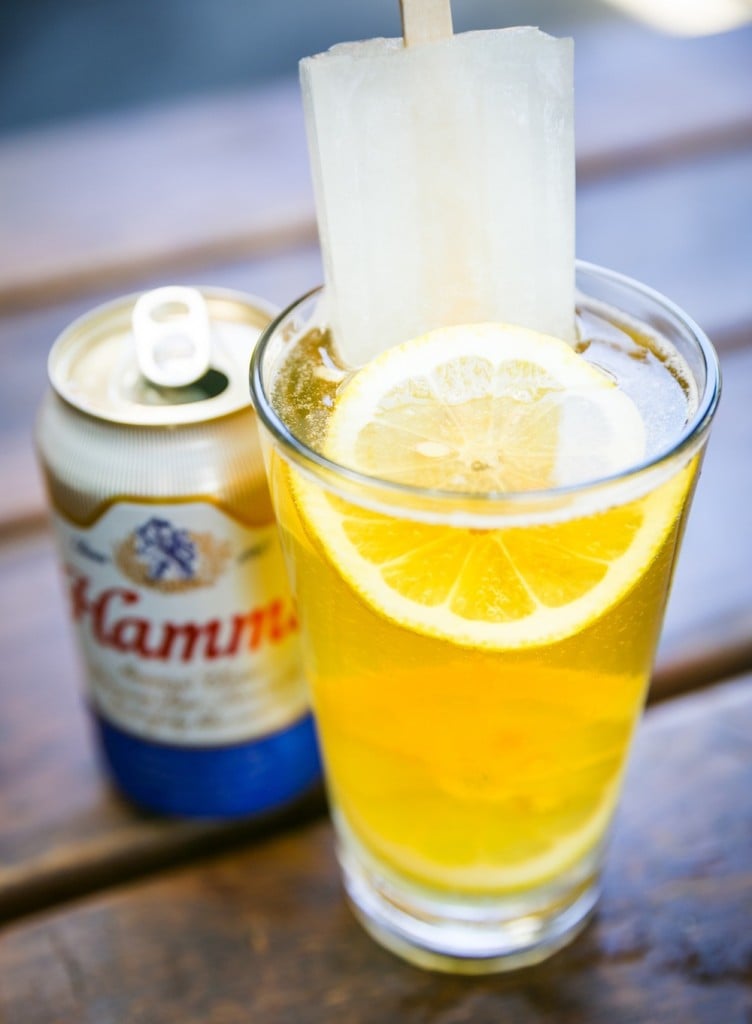 They call it a shandy in Great Britain, a panache in France and a radler in Germany. Whatever you call it, the refreshing concoction is a 50/50 mix of lager and lemonade, a synergistic combo that can't be topped on a hot summer afternoon. Tank House BBQ and Bar's icy version elevates the beverage even further by reinventing it as Hamm's beer sweetened with a house-made elderflower-lemonade popsicle.
"It's infectious," says Tank House's co-owner Tyler Williams, who created the outrageously quaffable warm-weather  drink. "When one goes out, and someone sees it at the bar, then we'll sell 20 of 'em real quick." The frozen shandy was inspired by another Tank House invention: the frozen michelada, a Bloody Mary pop dropped into a salt-rimmed glass of Tecate. Both these treats have become so popular the midtown barbecue joint has installed a freezer behind the bar.
The key to working the lemony shandy: let the popsicle melt about halfway, then go for it. The dissolving popsicle transforms the beer into a crisp, tangy, faintly carbonated brew that begs to be gulped down in long, satisfying draughts. Sip it too soon and you won't taste the magic; wait too long and the drink will go flat. But time it just right, and "you get about two [cans of] beer out of each pop," Williams says. Or skip the second beer, and you'll still have half a popsicle left for dessert.