A Disney legend comes to Sacramento this Saturday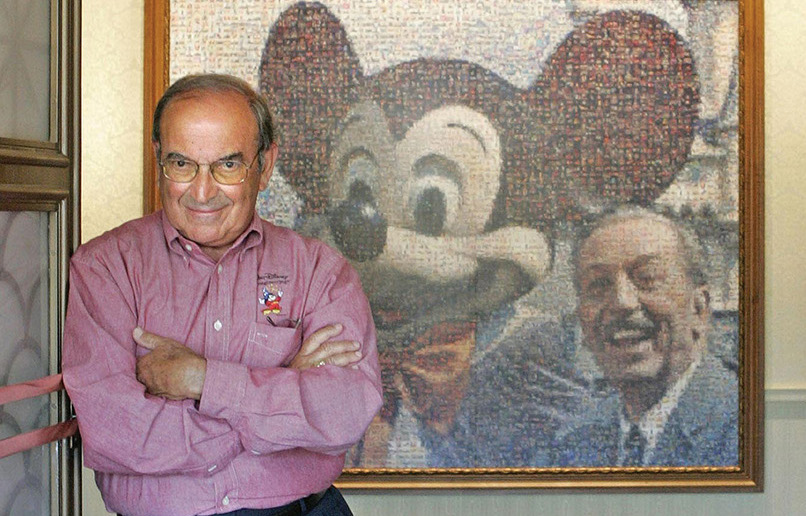 Disney magic will come to town this weekend when Marty Sklar, the former chief "Imagineer" at the company's worldwide empire of theme parks, visits Old Sacramento for a book signing this Saturday at Stage Nine Entertainment Store in Old Sacramento.
Saturday's public signing will be held from noon to 4 p.m. in The Vault, home to Stage Nine's collection of rare and valuable Disney Fine Art. In addition to Stage Nine's already stellar assortment of Disney collectibles, this event will feature Disneyland maps from the 1950s and '60s, souvenir guides, ephemera from the opening of Disneyland Hong Kong and other vintage Marty Sklar memorabilia.
Fans of Disney's numerous parks are invited to celebrate Sklar's exceptional professional life, which he recounts in his 2013 book Dream It! Do It! My Half-Century Creating Disney's Magic Kingdoms (for sale at Stage Nine). Sklar's autobiography chronicles his storied 54-year career of ghostwriting for Walt Disney himself and heading—as both executive VP and president—Walt Disney Imagineering, the wing responsible for designing and developing the rides, attractions and resorts at Disneyland and beyond.
"It's good reading, especially for kids and young adults who are maybe looking to go into a creative endeavor or discipline," says Stage Nine owner Troy Carlson. "A lot of people marvel at Disney Imagineering without knowing what it takes to work there or to have a career in that type of field."
Some of the most renowned projects led by Sklar include the Enchanted Tiki Room, It's a Small World and Walt Disney World's EPCOT and Animal Kingdom parks. In recognition of his invaluable influence, Sklar was officially honored as a Disney Legend in 2001, joining the likes of Steve Jobs, Julie Andrews, Disney's Nine Old Men (the core animators behind classics like Snow White and the Seven Dwarfs), and other esteemed recipients of this prestigious award.
Signings will be free with book purchase. Saturday, March 29, from noon to 4 p.m. Stage Nine Entertainment Store. 102 K St. 447-3623. stagenine.com