A Food Network-featured pastry chef opens a French bakery in Folsom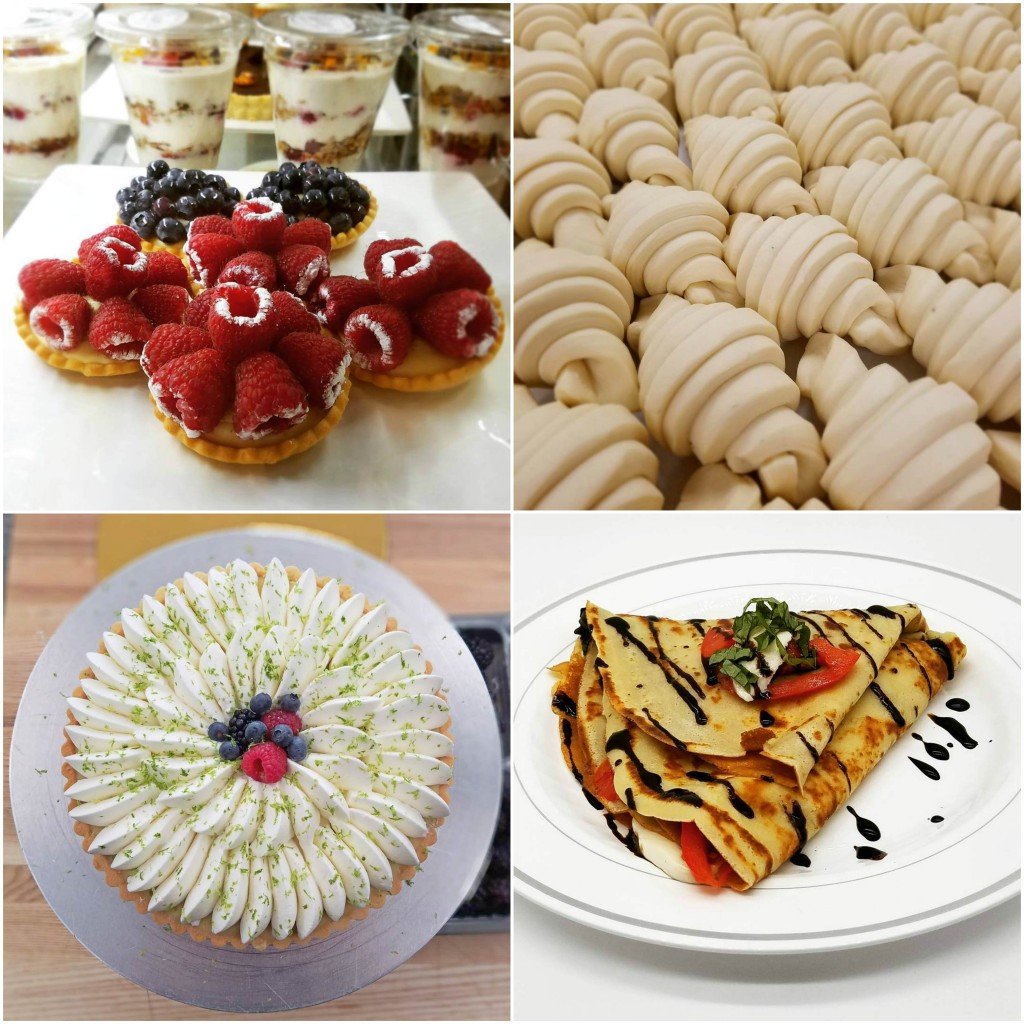 If you're haunted by that perfect buttery croissant you sampled in Paris on your junior year abroad then you're in luck: Julian's Pâtisserie & Café, which opened Jan. 27 in Folsom, rolls out flawless versions of the pastries each morning. They're fresh-from-the-oven warm, impossibly flaky and subtly sweet, the way an authentic croissant should be.
Owner Julian Perrigo-Jimenez, who runs his eponymous bakery with his wife Ashley, is a classically trained pastry chef who grew up in Folsom, attended San Francisco's California Culinary Academy and cut his teeth in Las Vegas as sous chef at the Paris hotel and pastry chef at the likes of the Bellagio, Cosmopolitan and Caesars Palace.
Inside the new French pâtisserie, which appeared bright and airy even on a recent rainy day, you'll find irresistible-looking handmade pastries like chocolate croissants, cranberry scones perched under cake domes like sweet breakfast jewels, and artfully composed rows of desserts, from chocolate éclairs and raspberry-vanilla cream puffs to perfectly sliced opera cakes, behind a glass case near the register.
Francophiles can find a list of breakfast and lunch staples filling the colorful chalkboard menu behind the counter, like sweet and savory crepes (ranging from caprese to brown sugar banana), a croque monsieur and a chicken mushroom feuilleté, along with fresh-squeezed lemonade and robust drip coffee, but no espresso drinks—Perrigo-Jimenez thoughtfully chose not to compete with his Coffee Republic neighbor a few doors down.
That said, the pastry chef doesn't always shy away from culinary competition: Recently, he participated in an episode of Cake Wars that aired in November. Perrigo-Jimenez's work, this time a 16-layer cake, was also featured on another Food Network show, Guilty Pleasures, in 2015 during his stint at Serendipty 3 in Vegas.
Despite his time in the limelight, Perrigo-Jimenez says his goal was always to open a bakery in his hometown. "You become a chef because you're very passionate about food, but I worked many years in big hotels and the higher up you go, the less time you spend in the kitchen," he says. "Now I can have my own place. We [already] have regulars in the community who come in probably four times a week. It's been awesome."
6610 Folsom-Auburn Rd. Folsom. 936-4735. jppastryarts.com
You Might Also Like
Estelle's Patisserie moving to DOCO and opening new Arden-Arcade location
Comfort Cuisine: First look at Amaro Italian Bistro & Bar
Jewish Deli to open on 700 block of K Street