A League of Our Own
The Sacramento A's has a nice ring to it. Is it time to swing for the fences again? Batter up!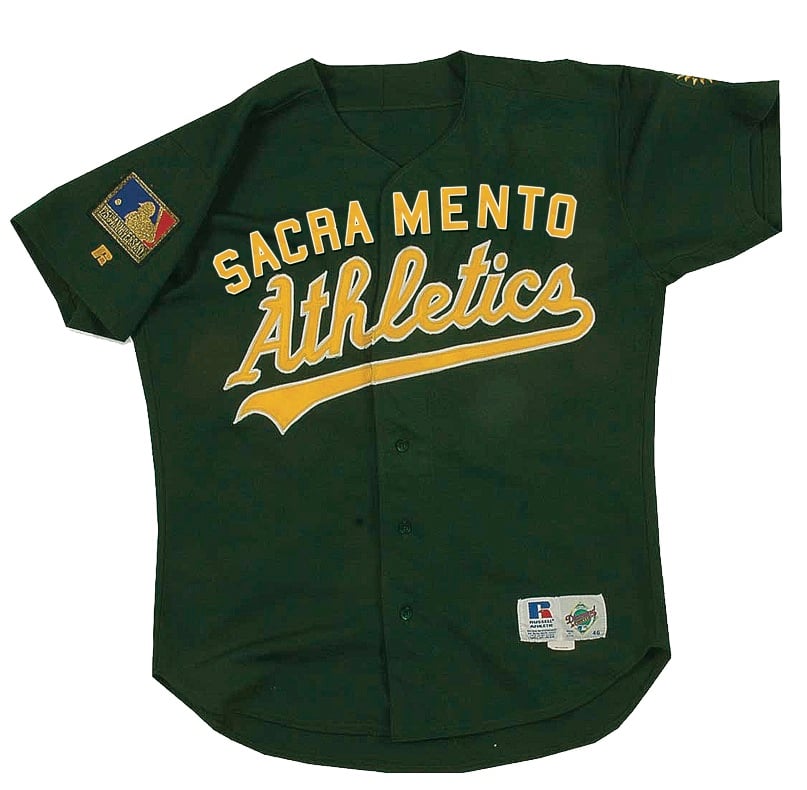 WWhen you think about it, Kevin Johnson's only mistake was in the wording. When the mayor
recently tossed out the possibility of the Sacramento area enticing the Oakland A's to ditch their ridiculous deal at the Coliseum and move up I-80, he posited it as an either/or proposition: Either the NBA's Kings stay in town, or it's time to woo the baseball team.
Enthusiastic, but—and this won't happen often with Johnson—remarkably low-trajectoried. This is no either/or scenario. This is a chance for a great big "and."
This is a chance to keep the Kings and add the A's. A longshot? Perhaps. But from such wild hairs are great notions sometimes born, and from those notions spring entire renaissances of thought. Until further notice, optimism is still free.
The disintegration of relations between the A's and their Coliseum hosts is a story too long-winded and boring to ponder at much length, but the bottom line is that owner Lew Wolff thought he had come up with the perfect escape plan when he hatched a deal to move the franchise to Fremont and snuggle into a 32,000-seat ballpark surrounded by upscale shops and residential development. Alas, politics ensued.
Now, Wolff stands ready to consider other options, and he expressly identified his search region as Northern California, not merely the Bay Area. It was that comment, as much as anything, that led Johnson to utter his words about possibly stalking the A's if the Kings' overtly complicated attempt to build at Cal Expo failed and somehow chased them from the city altogether.
In fact, though, the two have relatively little to do with each other.  The Kings' plan, propounded by the NBA itself, is but one part of a massive project with an estimated $1.9 billion total price tag.  The new basketball arena and adjoining exhibit space would cost between $500 million and $600 million, and even those figures are mere guesses—and they barely matter anyway.  Without an epic confluence of money sources—the Maloofs, huge developer coin, a possible tax increment—the entire thing is but a theory.  It's high-stakes poker, and a win there would be the equivalent of drawing a flush.
The A's?  Not so dramatic, actually. Raley Field, home of the River Cats, was purportedly constructed on a platform designed to be expandable to major-league proportions. It isn't perfect, and the entire second level of the stadium probably would have to be reworked to make it happen. But the cost of that upgrade, of more than doubling Raley's capacity to beyond 30,000 and adding the requisite luxury boxes and such, is still likely to come to less than half the cost of the Kings' arena plan at Cal Expo. It's not nothing, and it'll still take someone's breath away just trying to say "$300 million"; but at that level, the idea—and the usable land that sits around Raley Field—might tempt a mega-developer or angel investor, or spur a bond conversation in Yolo County. At its thorniest, it's still less complex than the NBA deal.
Of course, Johnson is the mayor of Sacramento, not West Sacramento, and anyone who followed the quixotic quest to bring baseball back to the area (there were dueling stadium plans on both sides of the river) does well to remember the distinction. But at $300 million, or something close to it, this might well become a regionally addressed prospect—and Johnson could help shepherd a broad-based committee into existence to consider the options. An angel, meantime, could come from anywhere in the region and take one of several forms, from Buzz Oates and Angelo Tsakopoulos to Stockton's Alex Spanos, who already owns the San Diego Chargers. Don't forget Joyce Raley Teel, whose family's name adorns the stadium.
In February, when Forbes.com identified "America's Next Sports Cities," they naturally gravitated to areas that were forecasting explosive growth over the next few decades. To no one's surprise, Sacramento made the list. Forbes put the city's growth between now and 2030 at 38 percent, to around 3 million people, and along with the obvious civic challenges that such a figure suggests, there will come opportunities to do great things. The A's at Raley Field could be one of those. At any rate, there's nothing about that population figure that says "one team town."
Intellectually and emotionally, sports at the pro level have always been civic property. Teams belong to the regions that host them. By the time the Kings made it to Sacramento, they'd already passed through Rochester, Cincinnati, Omaha and Kansas City—yet they feel like ours because we're here now, and so are they.
The A's began in Philadelphia, moved to Kansas City and eventually settled in Oakland. Where they go from here is an open question, although Oakland no longer is being supplied as a possible answer, nor Fremont. Officials in San Jose wasted no time in declaring themselves interested in the big-league franchise with the elephant logo. So why would anyone greet Kevin Johnson's aside about luring the A's to Sacramento with surprise? Sometimes you pounce because the opportunity is there now, not later—and only in making such a gambit do the possibilities suddenly loom within reach.
Sure, it's a stretch. Most of the good things are stretches. In the end, it's the corporate money—naming rights, luxury suites, sponsorships—that will speak loudest. In the meantime, hats off to Kevin Johnson for speaking at all.
Mark Kreidler, a writer for ESPN.com and ESPN The Magazine, was a sports columnist for The Sacramento Bee for 15 years.