A local engineer's mini levitating hoverboard goes back to the future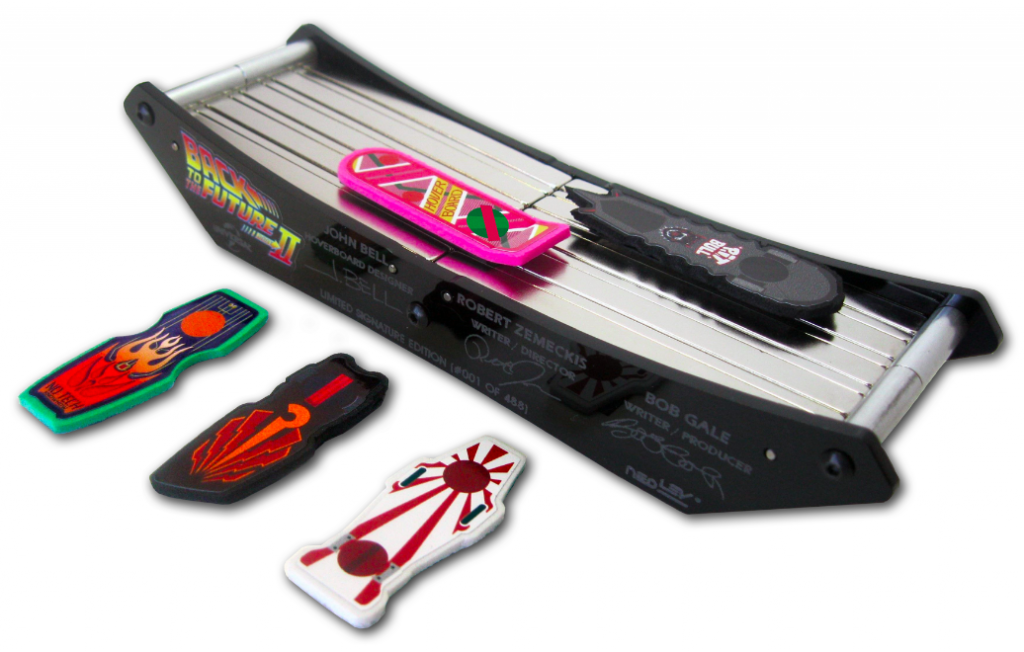 Can't wait to float around in your new Lexus hoverboard? Until the real thing comes on the market, you can get your hands on a miniature version, thanks to local engineer Eric Stave.
With the help of his current crowdfunding campaign, Stave is creating Back to the Future Part II-style desktop hoverboards, which levitate using magnetic suspension technology. The engineer, who is based in the Gold Country town of Rescue and founded NeoLev Technologies, started the project after the Back to the Future trilogy's co-writer and co-producer Bob Gale encouraged him to use Kickstarter to bring hoverboards to life. (The accessories are approved by Universal, the studio behind the massively successful film franchise.) "Anyone who was a product of the '80s loved these movies," Stave says.
The Kickstarter project, which met its fundraising goal of $10,000 dollars on Aug. 4, will continue until Aug. 13. Those who pledge $29 or more will receive 2-inch miniature Marty McFly hoverboard and base (the number of boards and size of the base vary depending on the donation level). Backers who pledge $169 or more will receive five hoverboards along with a box sleeve signed by Bob Gale. The goal is to deliver the goods by Oct. 21, 2015, the future date that Marty McFly travels to in the sequel when hoverboards are as common as bicycles. The campaign can be found here.
You Might Also Like
Meet George Jetson: Is Paul Moller's quest to create the world's first flying car about to come true?
Davis ranks as 10th "Brainiest" city in America
Changing Gears: How Sacramento could become a more bike-friendly city