A new cafe with farm-to-fork flair opens near the Capitol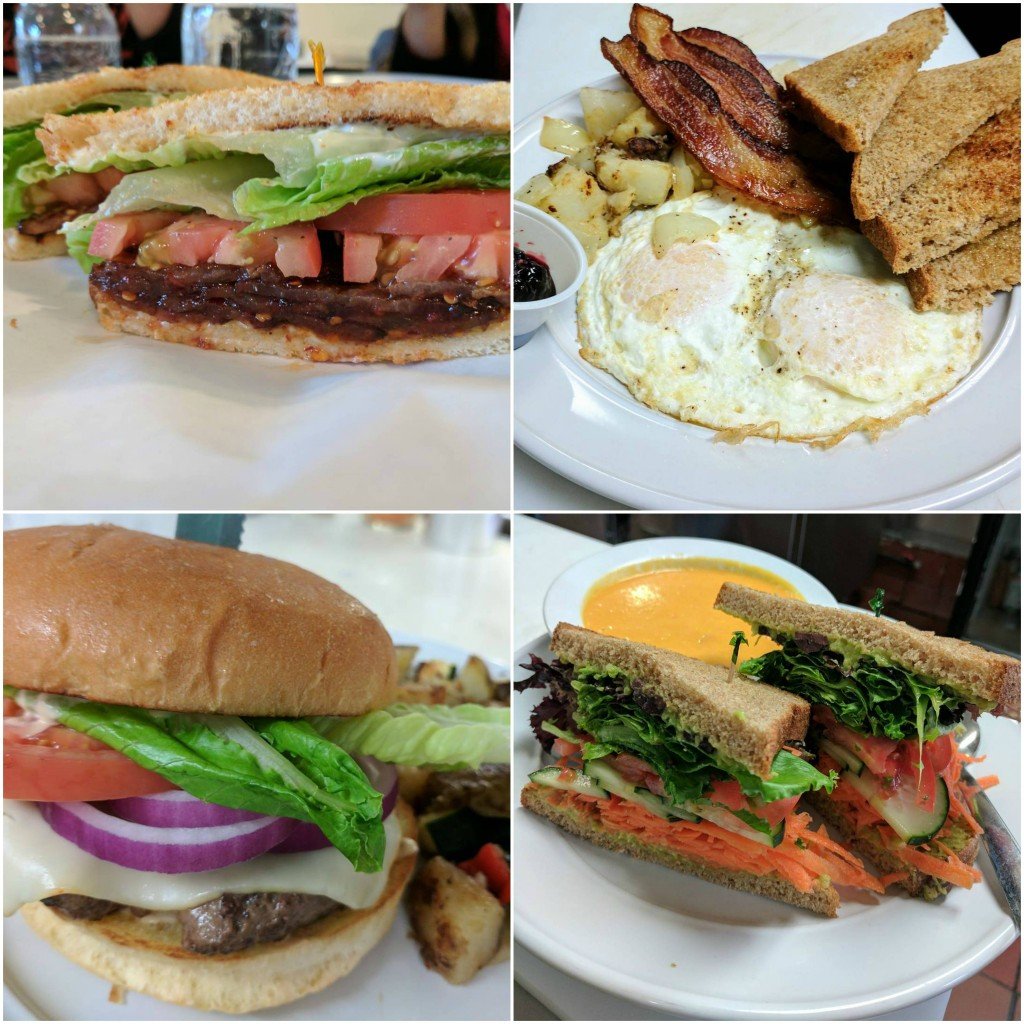 Wild Flour Cafe—a new downtown breakfast and lunch spot on the corner of 14th and O streets—will host its grand opening Thursday, Jan. 12, in the former location of Eliana's Cafe.
The new restaurant, whose menu offers items like grass-fed burgers, smoked trout sandwiches and fruit-stuffed French toast, straddles the downtown business district and Freemont Park community, aiming to serve as a sit-down neighborhood breakfast hangout and as a healthy lunch takeout and delivery option for nearby state office workers, to whom the cafe offers a 10 percent discount.
Wild Flour sources most of its ingredients from within a 100-mile radius—think Sunh Fish smoked trout and eggs from Vega Farms—and is a labor of love by artist and lifelong restaurateur Eridanus Sellen, who moved to Sacramento from Marin County 16 years ago.
Sellen—who goes by "Era"—grew up in her mother's gingham table-clothed neighborhood cafe in the sunny, storybook-pretty town of Tiburon. "My mom started New Morning Cafe when I was 3," she says. "As soon as I was able she sent me to work summers in the kitchen, then I moved into the dining room, and then I ran it." Sellen moved to Sacramento 15 years ago, but still participates in the family restaurant business.
The chef-owner wants to recreate in Sacramento the kind of friendly atmosphere that made her family's cafe such a beloved local fixture. "I can't wait until the neighborhood realizes I'm open for breakfast because it's going to be a lot of fun," she says.
One of Wild Flour's signature creations is her sweet spicy bacon, which finds its way onto breakfast plates and into a BLT on slices from Grateful Bread Co. "It's cayenne and brown sugar rubbed and then slow-baked for hour," she says. "It's like a candy bacon, spicy and sweet."
Come February, Sellen plans to introduce diners to the pleasures of Marin County's much-beloved Three Twins ice cream. "I'm going to showcase it, making my apple pecan flapjacks with cardamom ice cream on top," she says, "and a brownie waffle with sea salt caramel ice cream"—with a crumble of that sweet spicy bacon, of course.
Winter hours: 7 a.m.–3 p.m. Wed.–Fri. 8 a.m.–2 p.m. Sat.–Tues. 1430 14th St. 930-0285. thewildflourcafe.com
You Might Also Like
Hook & Ladder launches new pop-up ramen cart
Score three-course meals for a steal during Dine Downtown
Swine and dine at the sixth annual Sacramento Bacon Fest