A new dumpling house wows with bao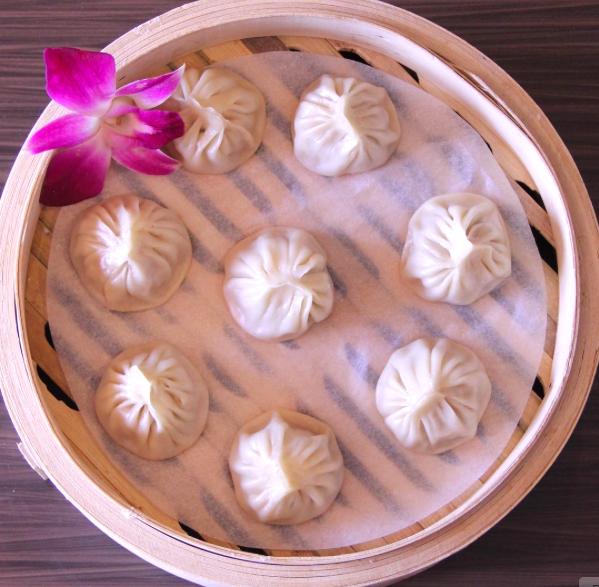 Go rolling in the dough at Journey to the Dumpling, which opened Oct. 17 in Elk Grove, and has already become a new favorite among local foodies and chefs like Billy Ngo of Kru.
Yvonne Nguyen, who owns the restaurant with her boyfriend Chris Tan and head chef Justin Yang, says she and Tan specifically wanted to open a xiao long bao restaurant in their hometown of Elk Grove simply because of the lack of good bao in the Sacramento area. "There are a couple [places] that serve it, but I've noticed that some places serve frozen ones, and other places just don't get the right consistency," she says.
The dumpling house specializes in xiao long bao, a Chinese soup dumpling filled with a pork-and-chicken-based broth that can be ordered steamed or pan-fried.
"We recommend customers put the dumpling onto the spoon," says Yvonne Nguyen, who owns the restaurant with her boyfriend Chris Tan and head chef Justin Yang. "That way they can tear a hole so the soup just pours onto the spoon, and they can sip while they enjoy their dumpling."
While the dumpling diner highlights the pocket-like food, the menu also features other Chinese staples, like wontons in chili oil (a customer favorite) and soups made with thin, doughy house-made egg noodles, like the one topped with pork belly and mushrooms. Journey to the Dumpling also whips up fried rice and fried noodle dishes like Hong Kong-style chow mein, but Nguyen says a can't-miss item is the roujiamo, which she likens to a "Chinese burger," made of a pan-fried flour bun stuffed with spiced pork.
The interior of the small restaurant only seats about 90 people, but it boasts an understated, modern feel with dark, wood-paneled walls and tiled floors, while nodding to the owners' heritages with details like a Chinese wall mural and a jade boat hanging over the bar. Four flat-screen TVs also allow sports fans to get their fix while sipping on soup and tea, the latter of which comes in a white porcelain pot over a warming tea light.
Open daily from 11 a.m.-3 p.m. Sun.-Thurs. 4-9 p.m. Fri. & Sat. 4-9:30 p.m. 7419 Laguna Blvd. Elk Grove. 509-9556. journeytothedumpling.com
You Might Also Like
First Look: The Newly Reopened Kru
The Jungle Bird opens with tiki flair in midtown
Four new breweries bursting onto Sacramento's craft beer scene