A new fair-trade boutique to open in midtown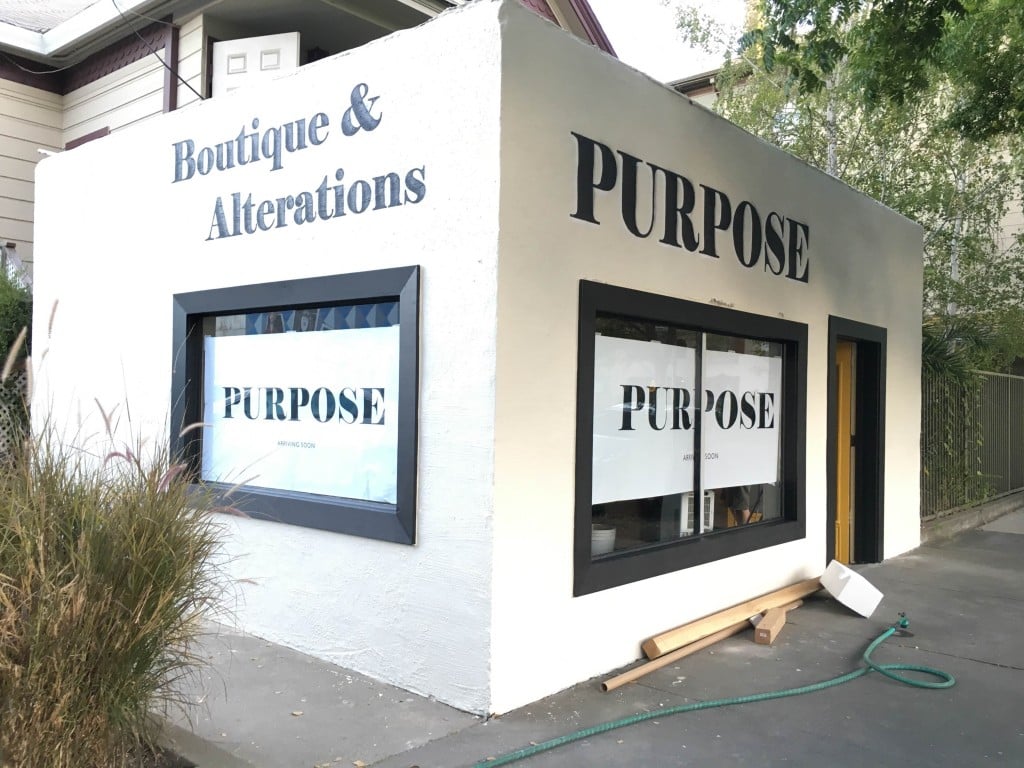 Natomas resident Rachel Dee Minyard and her husband, Daniel, are putting the finishing touches on Purpose, their boutique at 1423 28th Street, in preparation for a soft opening the first week of September. The shop will carry ethically made clothing—which Rachel Dee Minyard describes as modern and artistic—as well as jewelry and home goods (think candles, jewelry boxes and soaps) crafted by companies Minyard has vetted as fair trade and often charitable.
"There's nothing wrong with consuming—with loving fashion and loving great things," Minyard says, pointing out that it's possible to have "not only a community impact but a global impact" at the same time.
Purpose will carry lines like Chick Boss, which makes sculptural, abstract jewelry from materials like copper and brass and offers job training and fair wages for its workers in Guatemala. The boutique will also carry apparel from Barcelona-based Friday's Project, which uses 100 percent organic materials like cotton and bamboo, vibrant hand-crocheted shoes from India via L.A.-based Painted Bird, and ethically sourced accessories from Chicago-based Mata Traders.
Minyard also plans to partner with various Sacramento-based charities, donating a percentage of proceeds from sales of lines that don't have a charitable component associated with them.
"No matter what you purchase at Purpose, your contribution in [buying] that rad shirt or yummy candle or killer necklace is impacting for good," she says. It's all about thinking global while giving folks "an opportunity to shop locally."
The shop will also offer alterations, and eventually Minyard wants to offer personal styling and image coaching to organizations that work with women's outreach.
Find out more about Purpose at shopthepurpose.com or on Instagram at @shopthepurpose.
You Might Also Like
Sacramento fashion designer creates retro baby onesie line
The Streetwear Truck launches in Sacramento
Inaugural Sacramento Mural Festival readies to paint the town