A new festival celebrating chicken wings debuts in Sacramento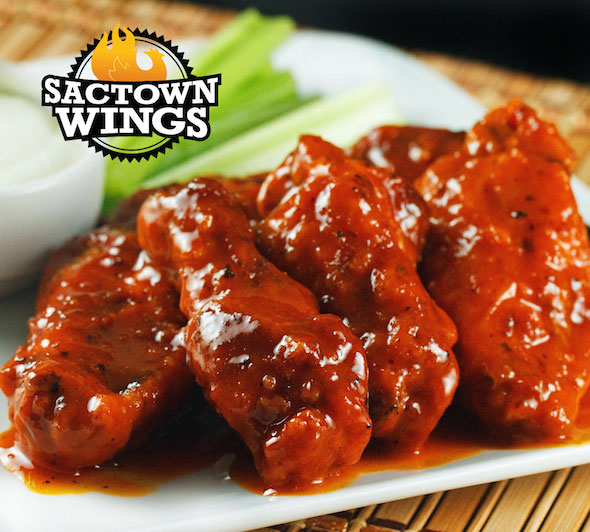 In a city crazy about its culinary gatherings, get ready for some fowl play this Saturday in midtown's Fremont Park—Sactown Wings, Sacramento's inaugural chicken wing festival.
"I was talking with a friend and realized that Sacramento didn't have anything dedicated to chicken wings," says Nick Berruezo, the event's founder and organizer. "We have lots of bacon and beer and tomatoes, lots of food festivals, but nothing for chicken wings, and chicken-wing lovers are pretty passionate."
To remedy this, more than 15,000 barbecue, Buffalo and other specialty flavor wings will be served up at the event by chefs from six local restaurants—Chicago Fire, Water'z Wing'z, Barwest, Field House American Sports Pub, Clark's Corner and Blue Cue.
"As a local business owner, I like supporting other local businesses, and just keeping it in-house, so to speak, and showcasing what Sacramento has to offer," says Berruezo, who also owns Xoso Sport & Social League, which organizes kickball, flag football and other recreational tournaments for adults in Sacramento.
During the festival, Xoso will also set up giant lawn games like cornhole, Jenga and "bear pong"—beer pong with an oversized ball and large cups set on the ground. Local bands like Crescent Katz, Riotmaker and the Golden Cadillacs will provide live music throughout the day.
Prices for the event range depend on your thing for wings. The $30 "Wing Eater" ticket includes 15 wings from Chicago Fire, a souvenir beer mug and two free beers from on-site vendors like Hoppy Brewing Company or Crispin Cider. At the next level, the $40 "VIP Wing Judge" ticket—only 100 are available—includes the Wing Eater package plus a T-shirt and an additional two wings from five different vendors so you can choose your favorite and vote on a winner, to be selected at the end of the day.
Less devoted wing nuts can pay $10 for admission, after which they can purchase wings along with alternatives like smoked brisket sandwiches from Clark's Corner or nachos from Water'z Wing'z. All proceeds from the festival benefit the Food Literacy Center, a local nonprofit that teaches kids about healthy and sustainable eating.
And as far as the lesson of the day at Sactown Wings? "[Wings] can go with anything," Berruezo says. "You can have them as an appetizer, have them as an entrée, [have them] with different sauces—it's kind of a versatile dish."
Aug. 23. 2-7 p.m. Fremont Park. 1515 Q St. sactownwings.com