A new food hall and market to open along the Broadway corridor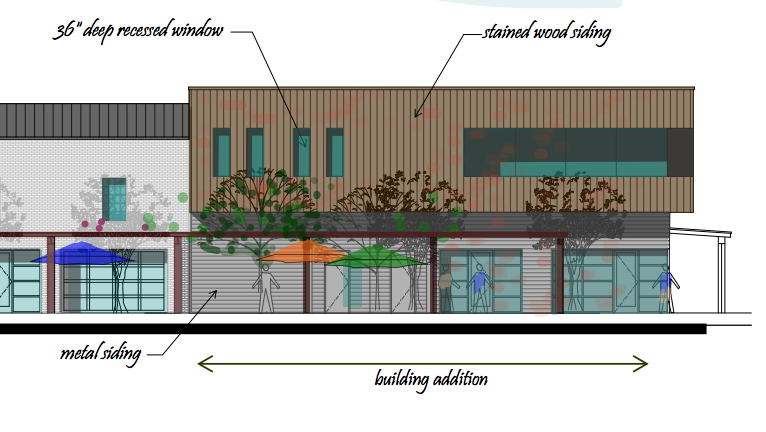 Market Club at the Mill, a new food hall and market concept, is set to open along the Broadway corridor by fall of 2019.
The brainchild of Sonny Mayugba (who co-owns Red Rabbit Kitchen & Bar and the upcoming Solomon's Delicatessen and Tiger) and his partners David Pringle (Red Rabbit and Tiger) and Andrea Lepore (Solomon's Delicatessen and Hot Italian), as well as project manager Julie Young of Urban Elements, the property will function as a community gathering place, featuring food vendors, boutique retailers, office areas, artist studios and a ping-pong bar, where locals can work, play and eat (or a combination of all three). The team is also working with the Winters-based Center for Land-Based Learning on a market space for local farmers.
"We want people to come here, grab some lunch or just use our Wi-Fi," Mayugba says. "Maybe they are grabbing some food and going over to the park with their kids, or playing some pong, having some beers and listening to some music."
For this new venture, Mayugba was inspired by other similar projects around the country like The Denver Central Market, New York City's Chelsea Market and Napa's Oxbow Public Market. "We're borrowing from some of the best [aspects] of those things, but it won't be exactly those things," he says. "It'll be unique to Sacramento."
The 16,000-square-foot market will inhabit a warehouse on 5th Street as part of the Mill at Broadway development. Its main space was once a Produce Express distribution center, where restaurateurs could purchase local products from area farmers, while the upstairs lofts had former lives as a speakeasy, a brothel and a Japanese gambling hall.
The team also plans to rebuild an adjacent, torn-down building that was once occupied by the Market Club diner (hence the project's name). The neighborhood restaurant, which Mayugba remembers eating at while growing up in Sacramento, was a regular hangout spot for locals, as well as the nearby Broadway Tower Records' employees, who, Mayugba says, would often sneak off to the Market Club to grab beers while on shift. The diner closed in 2013 after nearly 80 years in business.
The warehouse will keep its original 25-foot-high ceilings with wooden cathedral trusses, brick walls and concrete floors, but will be updated to meet with current codes, and the group is working with SMUD on sustainable design. The loading dock will also be converted into an expansive outdoor patio—at nearly 200 feet long, it will be the largest in Sacramento, according to Lepore—with views of the Mill's 4-acre park, which features a community garden, a dog park and an amphitheater.
"It's really a community gathering space where people can get the needs of different parts of their lives met," Mayugba says. "This building is like an island in the middle of this old industrial area that is now a neighborhood. This will be the island of connection."
You Might Also Like
Solomon's Delicatessen to open this spring in Davis
Exclusive sneak peek of KoJa Kitchen's forthcoming K Street restaurant and high-tech bar
Two Paragary alums to launch a farm-to-fork Asian restaurant