A new gelato food truck rolls into Sacramento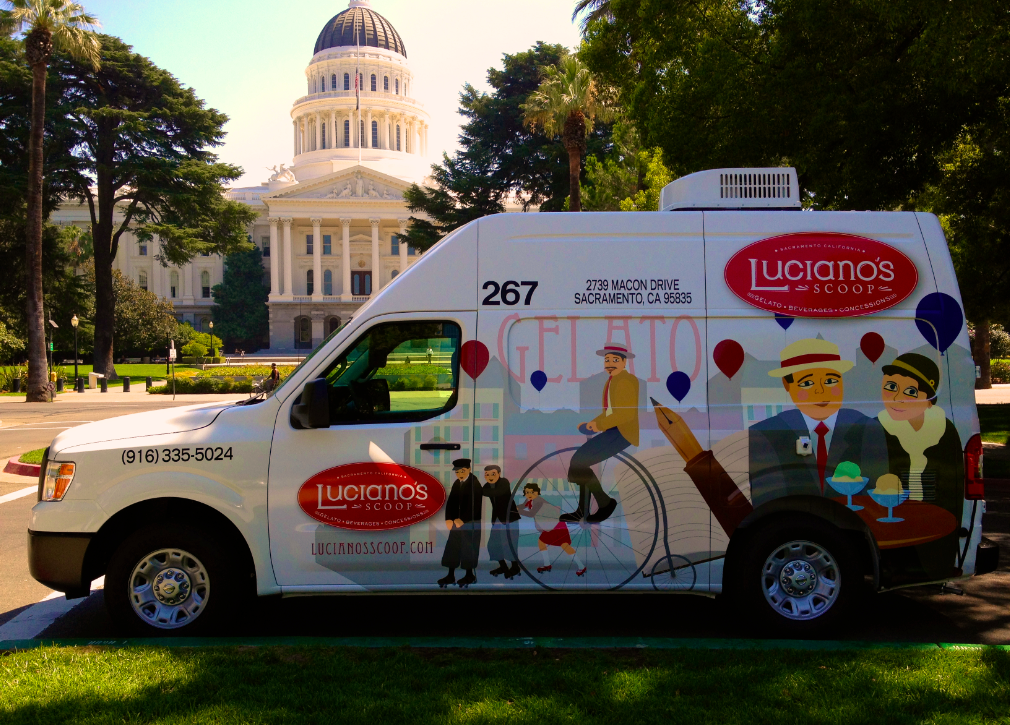 Fall is quickly decorating the City of Trees, but with temperatures soaring into the 80s this week, a cool summertime treat feels just right.
Luciano's Scoop, a new food truck that launched in August, serves artisan, handmade gelato and can now be found roaming the streets of downtown Sacramento or at regional SactoMoFo events.
The gelateria on wheels offers 14 inventive flavors at a time, like blackberry cabernet sorbet, Mexican chocolate and caramel sea salt, with a new flavor rotating into the mix each week. Recent weekly specials have included burgundy cherry and honey lavender.
The food truck's owner Huy Phan learned the craft of hand-making gelato at the Carpigiani Gelato University in North Carolina from renowned Italian gelato chef Luciano Ferrari, for whom Luciano's Scoop is named. Phan says he wanted to introduce more people to the traditional Italian treat, which inherently has less sugar, fat and air whipped in than its dessert cousin, ice cream. The gelato is chilled in the van and served at temperatures around 8 degrees Fahrenheit.
Phan hopes to begin serving other items like espresso drinks in the near future and also plans to open a Sacramento storefront for his gelato business by next summer.
This week, every day through Friday, you can find Luciano's Scoop parked on N Street between 10th and 11th from 11 a.m. to 4 p.m. On Wednesday evening, Luciano's will be in Elk Grove with SactoMoFo at Lowe's at 8369 Power Inn Rd. from 5 to 8 p.m.
Check for future updates and whereabouts on Twitter or Facebook. lucianosscoop.com