A New Hope
After being rejected by San Francisco and Chicago, George Lucas still needs a home for his Lucas Museum of Narrative Art. Let's form a rebel alliance against competing cities and get him here.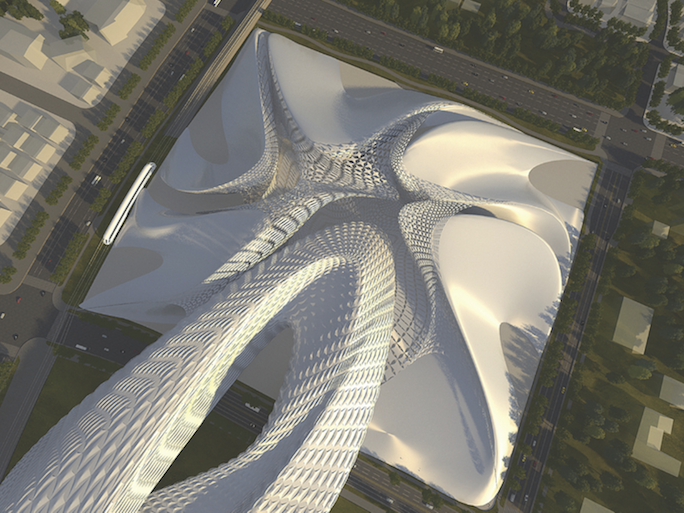 Film director George Lucas has been trying to construct a new museum to house his massive art collection—think everything from Norman Rockwell to Indiana Jones—for years. From 2010 to 2014, he tried to build it in San Francisco's Presidio, but after meeting opposition, he decamped for Chicago and spent two years trying to make it happen there until late June, when he announced he would again focus on building it in California.
Now there's talk of the museum possibly landing at San Francisco's Treasure Island, but the cities of Oakland and Los Angeles have also been angling hard for it.
Our question: Why isn't Sacramento in the hunt?
We may not be a world capital just yet, but when Walt Disney chose the location for Disney World, it wasn't because Orlando was an international destination. (It wasn't.) Rather, he picked the city because it sat at the confluence of Interstate 4 and the Florida's Turnpike, giving Disney access to the entire East Coast.
Sacramento offers a similar opportunity with I-5 and I-80. And if you place the museum in the railyards­­­—the site of the planned high-speed rail station—statewide access will become even easier.
Also, now that Elk Grove has decided not to use the futuristic design created by London's Zaha Hadid Architects for the city's civic center, Lucas can build his museum inside a structure designed by one of history's greatest architects. After all, when Elk Grove rejected her design, then-mayor Steven Detrick said that looking at it, he expected "to hear the theme from Star Wars to start playing."
Not to mention, Lucas was born and raised here in the Central Valley, just down the road in Modesto.
The benefits to Sacramento, of course, are far too numerous to count. A civic amenity like this one would be an instant catalyst for the city—an economic and tourism bonanza. Both Mayor Kevin Johnson and Mayor-elect Darrell Steinberg should double-team Lucas as quickly as possible and use their political capital to land this museum, which the filmmaker plans to fund himself.
George, it's time to come back home. We promise to welcome you with open arms. We know that L.A., San Francisco and Oakland are batting their eyes at you, but to paraphrase Obi-Wan Kenobi, these aren't the cities you're looking for.