A new mini cheesecake shop set to open inside a truly tiny house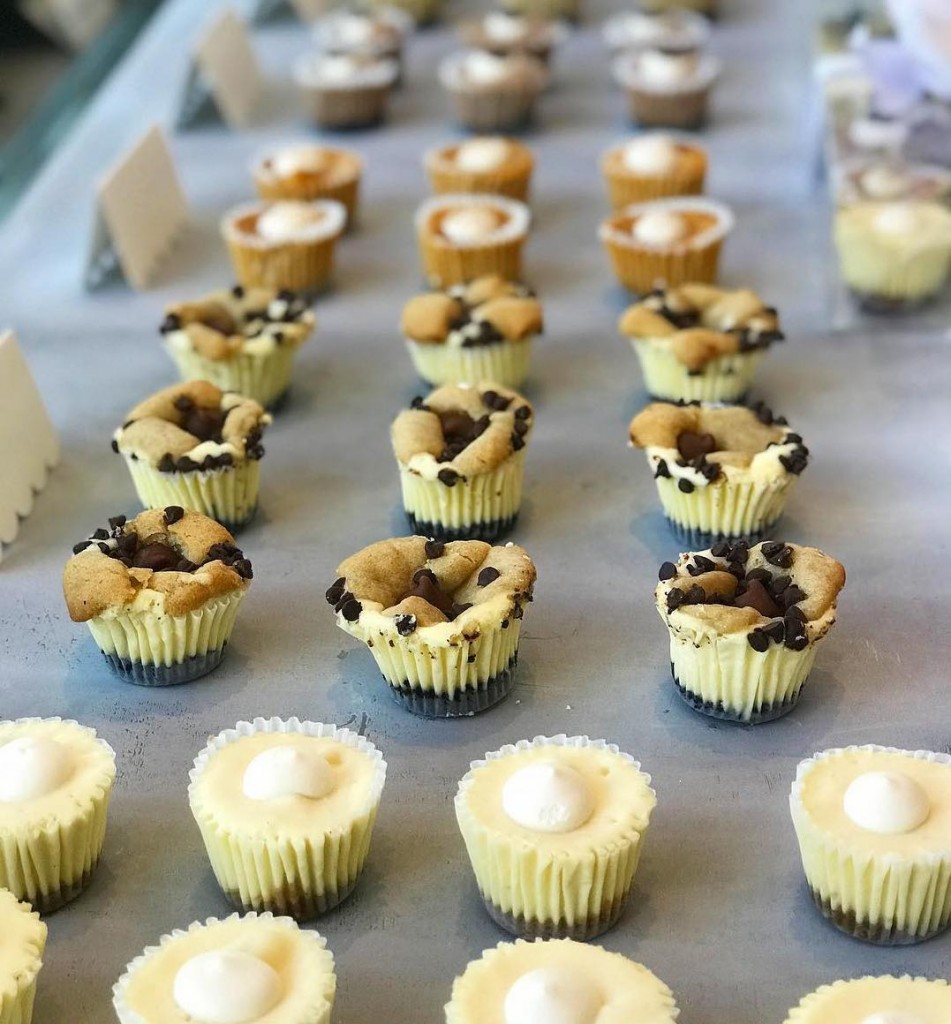 A new shop selling mini cheesecakes—and other petite goodies—is set to open on R Street just in time for Mother's Day.
Elk Grove-based baker Cayla Jordan, proprietor of Creamy's by Cayla Jordan, her mostly online business that sells homemade mini cheesecakes and cookie-cheesecake sandwiches, plans to open her first physical location by May 12, the Saturday before Mother's Day. Jordan is currently building a 7-by-8-foot tiny house in the loading dock of Hi-Line Electric—a residential electrical supply store that her family owns at 12th and R, across the street from the Warehouse Artist Lofts—from which she'll operate the dessert shop, which she says will function like a stationary food truck and will have a clean look that changes with the seasons.
Jordan's bite-size cheesecakes will be on offer in flavors like original, chocolate, coffee, caramel, chocolate chip cookie (her most popular) and a rotating seasonal option. The mini morsels will be offered in pre-packaged boxes (either a single cheesecake or set of six) or tins (set of 20).
In addition to Jordan's cheesecakes—which currently can be found at Temple Coffee on K Street and Philz Coffee—the menu will also include her cookie-cheesecake sandwiches in flavors like mint chocolate chip, a mint cheesecake sandwiched between two brownie cookies; peanut butter chocolate, original cheesecake between two peanut butter cookies dipped in chocolate; and birthday cake, original cheesecake between two confetti sugar cookies with sprinkles. Jordan also plans to collaborate with local businesses like Elk Grove-based Love and Macarons for signature items like a macaron-cheesecake sandwich cookie.
Jordan, 26, started Creamy's by Cayla Jordan in 2016, and has established a local following with her Instagram page—filled with eye-catching shots of desserts in various states of baking, her account boasts more than 7,000 followers—and baking tutorials on YouTube, as well as her pop-ups, which she started the day before Mother's Day last year. One of her most successful pop-ups was at the food court in Arden Fair during the 2017 holiday season.
"It's kind of a one-year circle," says Jordan. "It's amazing. I'm nervous, but I'm excited for it to be here. Everyone does cupcakes, everyone does pies or decorative cakes. I'm the only one I know that [specializes in] cheesecakes—except Cheesecake Factory—and it's my favorite to make. I love it."
Located behind the Hi-Line Electric Building at 1119 R Street, the shop will be open Fridays 6-10 p.m., Saturdays 11 a.m.-10 p.m. and Sundays 11 a.m.-9 p.m. For updates, visit Cayla Jordan's Instagram or caylajordan.com.
You Might Also Like
30 Things Every Sacramentan Must Eat
Craving of the Week: BarnBurner's Angel Food Cake French Toast
A new dessert truck opens in Sacramento with mini doughnuts