A new outdoor movie series for grown-ups launches in June with four Coen brothers films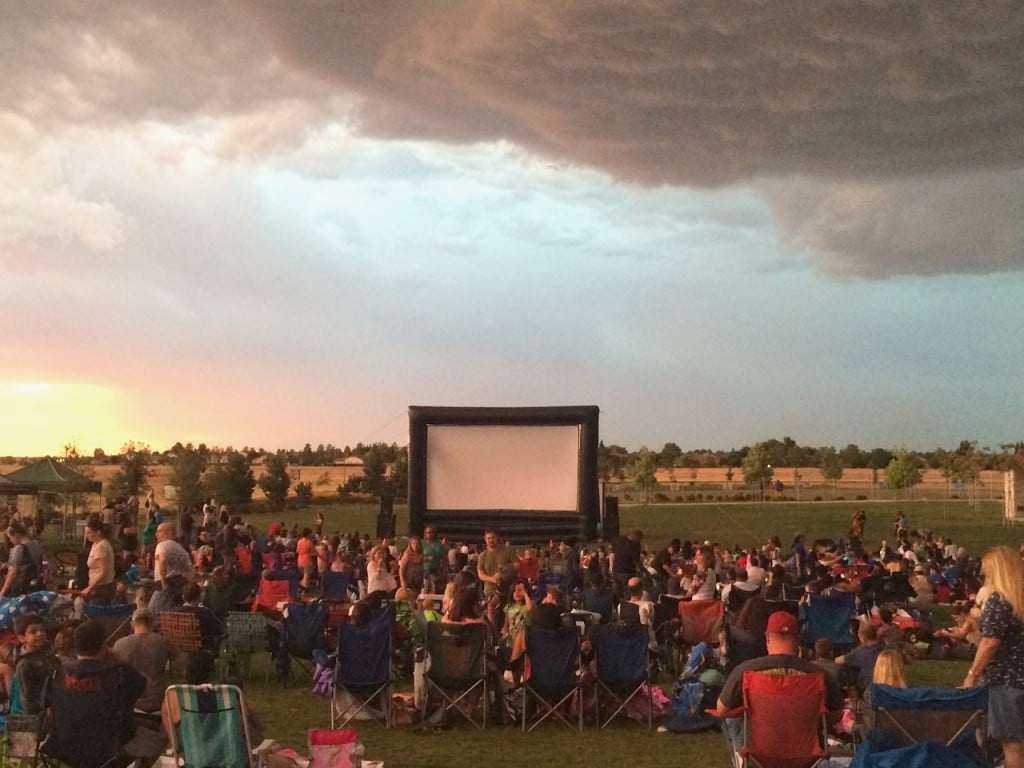 Get out the popcorn and pop the cork: An al fresco movie series geared toward grown-ups will debut in June with four selections from the Coen brothers' eclectic repertoire.
The Sacramento Outdoor Film Festival, which will be held at Fremont Park in midtown, is the brainchild of River Park-based media guru Robert Hayes, whose company Sacramento Outdoor Movies provides the equipment and setup for the majority of under-the-stars cinema programs around the region.
"Most of the [outdoor screenings] around town are for the families with young children," says Hayes. "Everybody loves them and I love doing them, but I wanted to do a series of outdoor movies for 'big kids.' These are movies that small kids wouldn't be interested in, or [that] wouldn't be appropriate. I want to show movies for art's sake."
Hayes is focusing his first adult-centric cine-fest on the films of Joel and Ethan Coen, the prolific writing-directing siblings behind such critically acclaimed movies as Raising Arizona, Blood Simple and True Grit. The festival will screen one film after sundown each Saturday in June, which Hayes points out is great for night owls, since the sun doesn't set until after 9 p.m. that month.
The showings, which will be free, will kick off June 3 with the Coen brothers' 1996 comic caper Fargo, a fan favorite about a Minnesota man who plans his wife's kidnapping to collect the ransom from his wealthy father-in-law. The directors' lesser-known Barton Fink, a surrealist film about an author suffering from writer's block, will screen on June 10, followed by the suspenseful Western crime drama No Country For Old Men—the 2007 Oscar winner for best picture—on June 17. The series' finale on June 24 will feature the 1998 cult classic The Big Lebowski, replete with a bar serving the titular character's signature drink: White Russians.
Hayes is still finalizing other details, but he expects to invite local bands to perform prior to the screenings, and to host food trucks and serve beer and wine. He also hopes to partner with local charities by donating proceeds from drink sales, and if this first event is successful, he plans to mount another series of screenings. Hayes first attempted to launch a flick series for adult audiences back in 2009, but he lost money on the first screening, so he shelved the idea, keeping it in the back of his mind until he was ready to dust it off and try again this year. "I guess you could say this is a reboot," he says.
"Other cities—San Francisco, Los Angeles, Chicago—are doing [this concept]," he says. "The ultimate goal would be to tour this thing around to different parks around Sacramento, and [screen] these movies—documentaries, independent films, art films, shorts—all the way through the summer."
For more information and updates, visit the Sacramento Outdoor Movies Facebook page facebook.com/Sacramento-Outdoor-Movies.
You Might Also Like
Four festive Mardi Gras parades and parties
Local group launching campaign to relight the Tower Bridge with LEDs
The curtain rises on a new Sacramento theater company's debut production