A new restaurant is putting down roots in downtown Auburn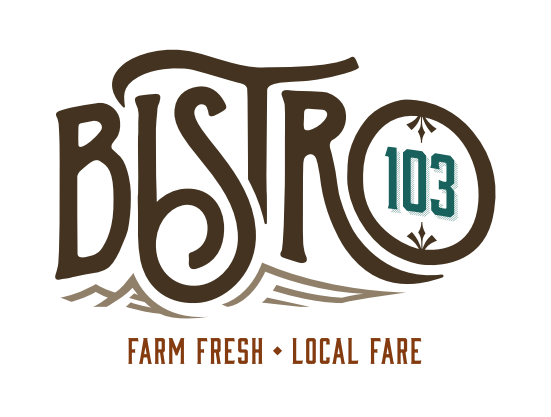 The new Bistro 103 in Old Auburn, which will officially open to the public on Feb. 20, will inch apart its doors this Sunday for a reservation-only soft opening that will last through next Thursday,
It's the first restaurant endeavor for owners and husband-and-wife team Patty and John Dooley, who wanted to create a casual neighborhood bistro that honored Auburn's history and offered a seasonally fresh menu.
"[John] and I love to eat out and we tend to go places where we know the owners and we know the servers—you know it's like going home," Patty says. "When [this spot came on the market], I thought this could be that kind of place."
Bistro 103's building previously housed a Japanese market, and the new restaurant will pay tribute to its location's history through details like the original market sign, which will prominently featured on one of the walls, and the backbar, which is made of old Victorian doors, will contain the original sea green scale that was used to weigh out the market's penny candy.
But while the décor looks back to Auburn's rich past, the menu will highlight what is currently in season. Chef Karen Kauffman, formerly of Baguettes in Elk Grove and the Winchester Country Club in Placer County, will lead her culinary team on weekly farmers' market trips to find seasonal produce and local meats for Bistro 103's New American menu, which will focus on approachable, thoughtfully prepared food.
The opening menu will include small bites (like an artisanal charcuterie plate), sandwiches (the restaurant's chicken salad is made with Mary's Chicken blended with primus walnuts and dried fruit) and a variety of salads and soups. After 5 p.m., the menu will expand to include hearty entrées like the lamb vindaloo, a lamb shank in Indian spiced gravy served on a bed of seasonal vegetables and local greens, which, according to Patty, is a can't-miss dish.
Expect local favorites at the bar—the restaurant plans to carry hometown hops from the likes of Knee Deep Brewing and Auburn Alehouse and wine from neighboring winery Lone Buffalo to round out the familiar feel of a neighborhood bistro the Dooley's are trying to create. "We're not white tablecloth," says Patty. "Our aim is to keep it fresh and casual enough so people can come in anytime and come frequently."
Bistro 103 will open Friday, Feb. 20. Hours will be Tues.-Sat. 11:30 a.m.-9 p.m. and Sun. 11:30 a.m.-3 p.m. 103 Sacramento St. Auburn. bistro103auburn.com