A new restaurant to serve up classic American fare with a heaping dose of nostalgia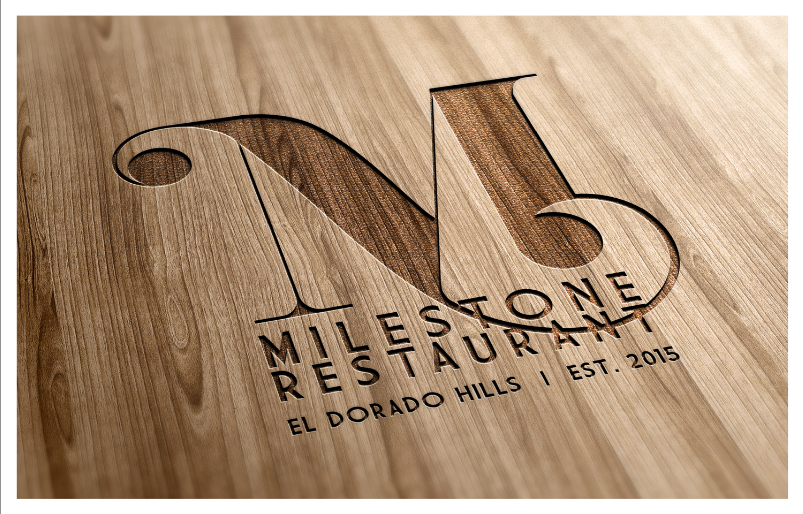 UPDATE: El Dorado Hills' new Milestone Restaurant opened its doors Monday, Nov. 30, at 11 a.m. and will serve its menu of classic American fare like chicken pot pie and loaded baked potatoes until 9 p.m. in accordance with its weekday hours. On Friday and Saturday evenings, the eatery will stay open until 11 p.m., and co-owner Nick Dedier expects to begin serving brunch on Saturdays and Sundays at 9 a.m. in mid-December.
***********
Milestone Restaurant, the second endeavor from the owners of Aji Japanese Bistro, is expected to open this fall in the El Dorado Hills Town Center.
Nick Dedier (whose "hard-core fine dining" background includes stints as GM of Thomas Keller's Ad Hoc in Yountville and manager of San Francisco's Gary Danko) and chef Russell Okubo (whose own impressive résumé includes serving as executive chef for Fat's Family of Restaurants) opened Aji together in December 2013, and are teaming up again—this time, with another industry veteran Alexa Hazelton, with whom Dedier worked at Auberge Resorts—for Milestone, which plans a late October opening.
"We're going for that really playful, memory-driven food that you kind of forgot you love," says Dedier says of Milestone's menu, which will highlight classic American cuisine. "We have a beautiful street food menu at Aji with a foundation in Japanese flavors, and that's what we want to do with Milestone, but with American food."
To that end, the new restaurant will feature items like an artichoke dip with garlic croutons, fried chicken, pot roast, a veal chop, beef ribs (which remind Dedier of Christmas with his dad), beef carpaccio with sweet and sour pork belly and chicken pot pie. Plus, a section devoted entirely to potatoes, which will include German potato salad and baked potatoes. "When was the last time you had a baked potato?" says Dedier. "But everybody loves it—you get to feed your inner kid."
In a few weeks, brunch seekers can expect to dig into more comfort foods like house-made biscuits and country red-eye gravy, and chicken and waffles on Saturday and Sunday mornings (beginning at 9 a.m.), and Dedier says he and Okubo are working on weekly dinner specials (think meatloaf on Mondays and a full Thanksgiving dinner on Thursdays). "We plan on being the go-to option for dinner when you get home and you don't want to cook," he says.
Located next door to Aji in the El Dorado Hills Town Center, Milestone (which takes over a space previously inhabited by the French restaurant Cafe Campanile) will have a "Napa-country-porch kind of feel" with banquettes made from exposed poplar wood, copper accents like exposed piping and rusted pennies under the white stone bar, and an outdoor patio broken into three sections: a waiting area, a lounge where guests can order drinks and appetizers, and a dining area with round tables for larger parties.
"The word we're going for is 'cozy'—very light and airy, welcoming and warm, where you just want to go and put your butt in a seat and forget about your day," says Dedier.
Milestone also plans to source produce and materials from within the region: the beer and wine bar will spotlight craft brews from the likes of Sacramento's Track 7 Brewing Co., El Dorado Hills' Mraz Brewing Company and Plymouth's Amador Brewing Company (only costing $5 a glass), and a wine list featuring vino from Sobon Wine Company, Madroña Vineyards and Helwig Winery for $7.50 a glass; the servers' custom aprons are being made by local artisan Brenda Guisande; Placerville's Artistic Wood Design is crafting all of the furniture (the owner is a regular at Aji); and Ruffhaus Hot Dog Co., which is also located inside Town Center, will be making the sausages for the sausage platter.
"I think for everybody, especially restaurateurs, your idea is to connect with the community around you," says Dedier. "This is a menu that both Russell and I love, and it's very cool to see it come to fruition."