A new tech art show will light up Sacramento this summer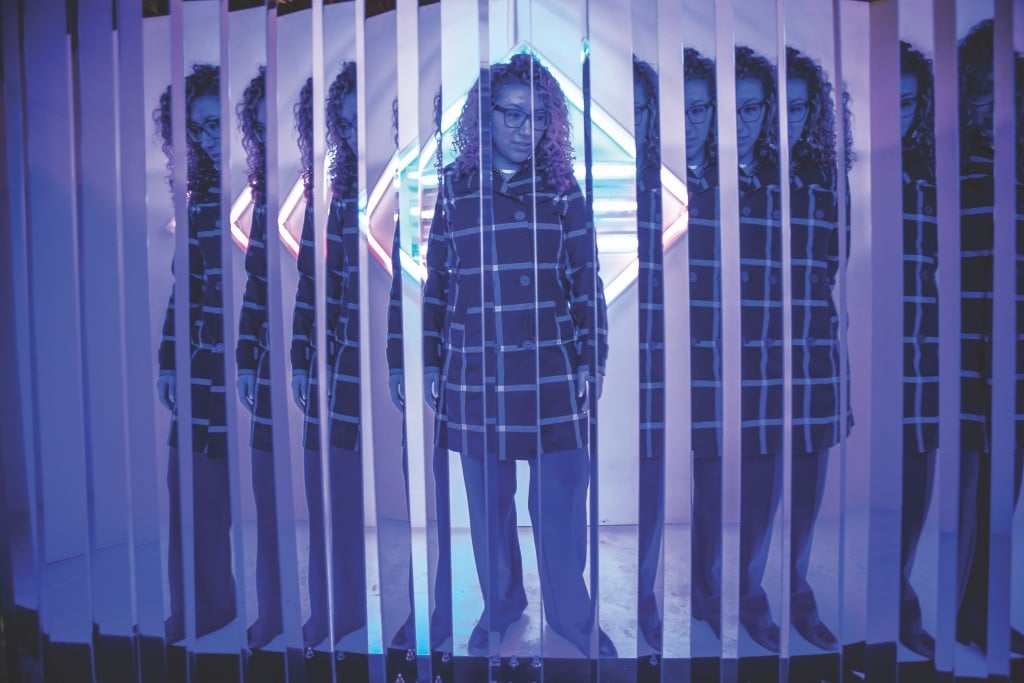 A new art show and two-day showcase, titled Light.wav, will highlight tech art in downtown Sacramento this summer.
Set to take place on June 15 and 16, Light.wav was conceived by Alex Trujillo, a local multimedia artist and founder of the locally based digital and sound projection company Visao Media, to help build the region's digital art community and to show the city what's possible in this medium. He participated in last year's public ArtStreet installation with his popular interactive piece ZSpace, which used angled mirrored stainless steel strips, LED animations and low-frequency sounds to create a fragmented version of the viewer (see above).
"I think there are endless possibilities to [tech art]," says Trujillo, citing one of his recent pieces that projected digital images onto an airbrushed painting as an example. "I travel and go to a lot of shows and I see what's being done in San Francisco, Turkey, Berlin and France. I [want to] bring what I see around the world back here to show Sacramento what's possible."
Trujillo is still narrowing down the participating artists for the new show (he plans to include a work of his own), but he hopes to feature a variety of styles, everything from fine art (sculpture, painting, etc.) to interactive digital installations and experimental music performances. While the final location has yet to be selected, the event, which will require about 5,000 square feet, will take place downtown or on the R Street Corridor.
The inaugural showcase, which Trujillo hopes to produce annually, was one of 57 projects to receive a grant from the City of Sacramento Creative Economy Pilot Project, part of the city's initiative to stimulate the region's arts scene. Light.wav was awarded $5,000 for the launch, and Trujillo hopes to raise more funds for items such as equipment rentals and fees for musicians and artists through a Kickstarter campaign, which is in progress until April 19.
June 15: $10. 6 p.m.-12 a.m. June 16: Free from 12-6 p.m. $20 from 6 p.m.-12 a.m. For updates and more information, visit lightwav.visaomedia.com.
You Might Also Like
Color and curiosity: A first look at the striking new ArtStreet exhibit
Picture This: Sacramento's first Photography Month gets underway
Culture Club: M5Arts' plan to turn Sacramento into a creative mecca