A popular South Korean rice burger chain takes over Golden Bear's kitchen for one night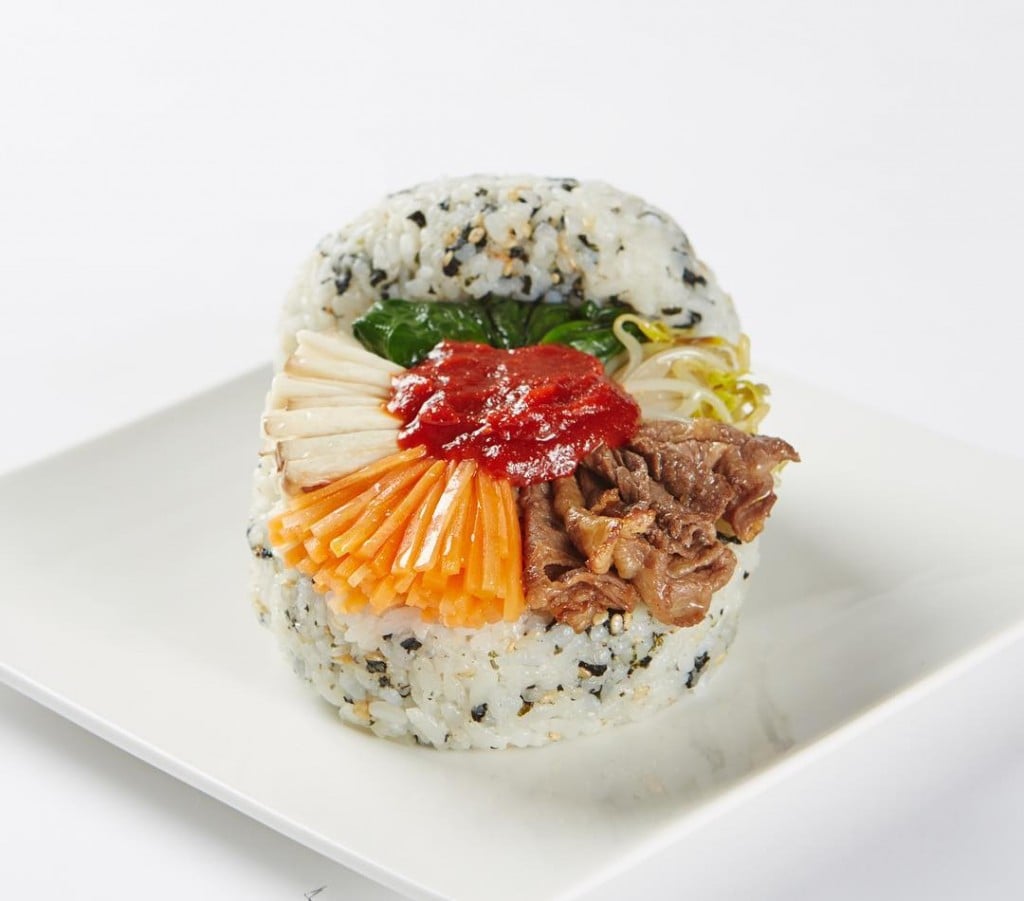 Kimchi, bulgogi and rice, oh my! A popular South Korean burger chain is about to see if the Sacramento dining scene is ready for its authentic street fare with a pop-up kitchen takeover on April 19.
BonGousse, owned by the Oh family and led by CEO Serin Oh, has over 1,000 locations in South Korea, as well as outposts in China and Thailand, selling its signature sandwiches made with rice patty buns and a variety of Korean-spiced meat-based fillings.
The company is set to take over The Golden Bear's kitchen in midtown on April 19, offering a handful of rice burger variations beginning at 9:30 p.m. that evening. The response to the pop-up could determine whether BonGousse will open a brick-and-mortar shop in Sacramento, which would be its first restaurant in the U.S.
The region is on the Oh family's radar because Serin's sister Seoyeon is a full-time student at UC Davis, and her family felt like they could fill a niche in the local Korean food scene. "Sacramento is in need of some more Korean food," says Ryan Harden, Seoyeon's boyfriend, who owns the local coffee roaster Camellia and is helping the family with their foray into the American market.
BonGousse's sandwiches are encased in rice that has been molded into a bun—"Not crispy," says Harden, "soft, like Chipotle or sushi rice"—then stuffed with fillings like spicy pork or chicken, fried chicken, fish and bulgogi, and typically garnished with kimchi. At the Golden Bear pop-up, which will last until midnight or until the food runs out, diners will be able to choose from a menu of three or four varieties that will include spicy pork, bulgogi, Korean tuna salad and a potential vegetarian option.
Wrapped up in paper, the BonGousse rice burgers are ideal for a quick and satisfying meal, says Harden. "They are awesome for grab-it-and-go, and you would be very happy and full."
The BonGousse pop-up will be held Wednesday, April 19, from 9:30 p.m. to midnight at The Golden Bear. 2326 K St. 441-2242. For updates, visit @BonGousse_USA on Instagram.
You Might Also Like
The Flamingo House bar to land in midtown this summer
First purveyor announced for planned food hall, The Bank
Burly Beverages will be poppin' bottles this May at its new craft soda shop